Skip Navigation
---
Highlighted Events
April 9th 2020
Come to this workshop to review basic safe computing practices specific to Stony Brook University as well as beyond the classroom. The tools and tips provided should help you to maximize your cyber security both at home and in the SINC Site (public computer lab). In this workshop you'll learn: How to practice cyber safety in public spaces, How to change and optimize SBU passwords, The differences in security between SBU WiFi networks, How to identify and avoid phishing emails, How to make sure your mobile devices are secure, Where to go for on-campus tech help, How to get FREE antivirus software And more..... 
April 8th 2020
It is super easy to join and all workouts are designed to be able to do right from home! If you haven't already, download the Atleto App on your phone. Register using your Stony Brook University email. Join the Fitness Group. All of our classes will be updated weekly and we will be posting reminders on social media. Be sure to follow the @sbu.fitness Instagram account to stay up-to-date on all of our class times.
April 7th 2020

Biweekly general body meetings of Doctor's Without Borders Student Chapter at Stony Brook University. We will be discussing some of the events we will be hosting this semester. We are excited to meet you all and inform you of what we plan to do for our campus community. Come learn about what we do and how you can contribute. 
Upcoming Virtual Events 
 This is our Virtual Campus-Wide Events Calendar, updated regularly. You can click or scroll by date to see what is happening around campus!
If your department would like us to post your event, please contact us at  studentcentersreservations@stonybrook.edu!
News & Updates
New Stony Brook President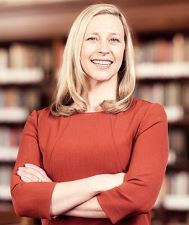 We are excited to announce our 6th president of Stony Brook University, Maurie McInnis! Currently  executive vice president and provost at the University of Texas at Austin, Dr. McInnis will assume her role as president effective July 1st. Click here to read more!  
Virtual Workshops\ Events
With our physical events cancelled through 5/15, numerous departments on campus and student engagement have utlitized virtual platforms. Please see our Virtual Events Calendar for more!
Virtual Resources - Healthier U
Virtual Resources - Career Center
Virtual Resources - Student Engagement and Activities
Virtual Offices
| Department | Phone | Website |
| --- | --- | --- |
| Athletic Bands | 631-632-4815 | |
| Campus Dining | 631-632-9374 | Dining |
| Center for Prevention and Outreach | 631-632-2748 | CPO |
| Island Federal Credit Union | 631-675-3175 | IFCU |
| Graduate Student Organization | 631-632-6492 | GSO |
| Multicultural Affairs | 631-632-7320 | OMA |
| Office of Dean of Students | 631-632-7320 | Dean of Students |
| Student Community Development | 631-632-7353 | SCD |
| Student Engagement and Activites | 631-632-9392 | SEA |
| Student Life | 631-632-9902 | Student Life |
| Student Support Team | 631-632-7320 | Student Support |
| Undergraduate Student Government | 631-632-6460 | USG |
Contact Student Centers
With Student Centers facilites gone virtual, our services are updated and available. Our staff is standing by to help bridge the gap between what has changed and what continues to stay the same!
Information Desk
(7:00AM - 7:00PM, Monday - Friday)
Student Activities Center Lobby
Stony Brook, NY 11794-2800

 631.632.6730
(8:30AM - 5:00PM, Monday - Friday)
Student Activities Center Suite 220
Stony Brook, NY 11794-2800

 631.632.4591
Email: studentcentersreservations@stonybrook.edu