Skip Navigation
News & Updates


Seawolves Marketplace Reopens!
We are thrilled to welcome back the Seawolves Marketplace! Based in the Student Activities Center, the old Seawolves Marketplace was an extension of the Red West Bookstore with clothing, coffee and light refreshments. The new Seawolves Marketplace has an Argo Tea Bar, minimarket, and craft salads & bowls. Additionally, a new water refill station can be found in the marketplace. The high-tech upgrades include ordering kiosks and charging ports in the seating area. We encourage you to check it out when it opens in January - Bon Appetit!
---
Student Affairs Distinguished Service Award Winners
 Hedieh Yazdanseta, our esteemed Associate Director of Events and Initiatives, received the Distinguished Service Award for Outstanding  Service for establishing professionalism, creating unity, and reevaluating inefficiencies in the Student Centers Reservation office. Hedieh   notably encouraged positive gestures on a Team Board in the office, allowing employees to leave uplifting notes for each other. By fostering   appreciation and lifting spirits, Hedieh serves as wonderful and caring supervisor. She strives for high standards and professionalism with   clients and has worked to eliminate inefficiencies in payroll and reservations systems. Congratulations Hedieh! 
  Stefano Caruso, who serves as one of our exceptional Facilities Managers, received the Distinguished Service Award for Student   Development  for expanding transferable skills for students, creating training opportunities, and nurturing the Student Centers employees.   Stefano consistently displays leadership qualities and serves as a model when focusing on details. By providing training materials and   onboarding programs, he has established a work environment that encourages access, direction, and mentoring opportunities. Stefano's   excellence truly puts the "team" in teamwork and fosters a work environment that also serves as a family. Congratulations Stefano!
---
 Welcome Russell C. Patterson!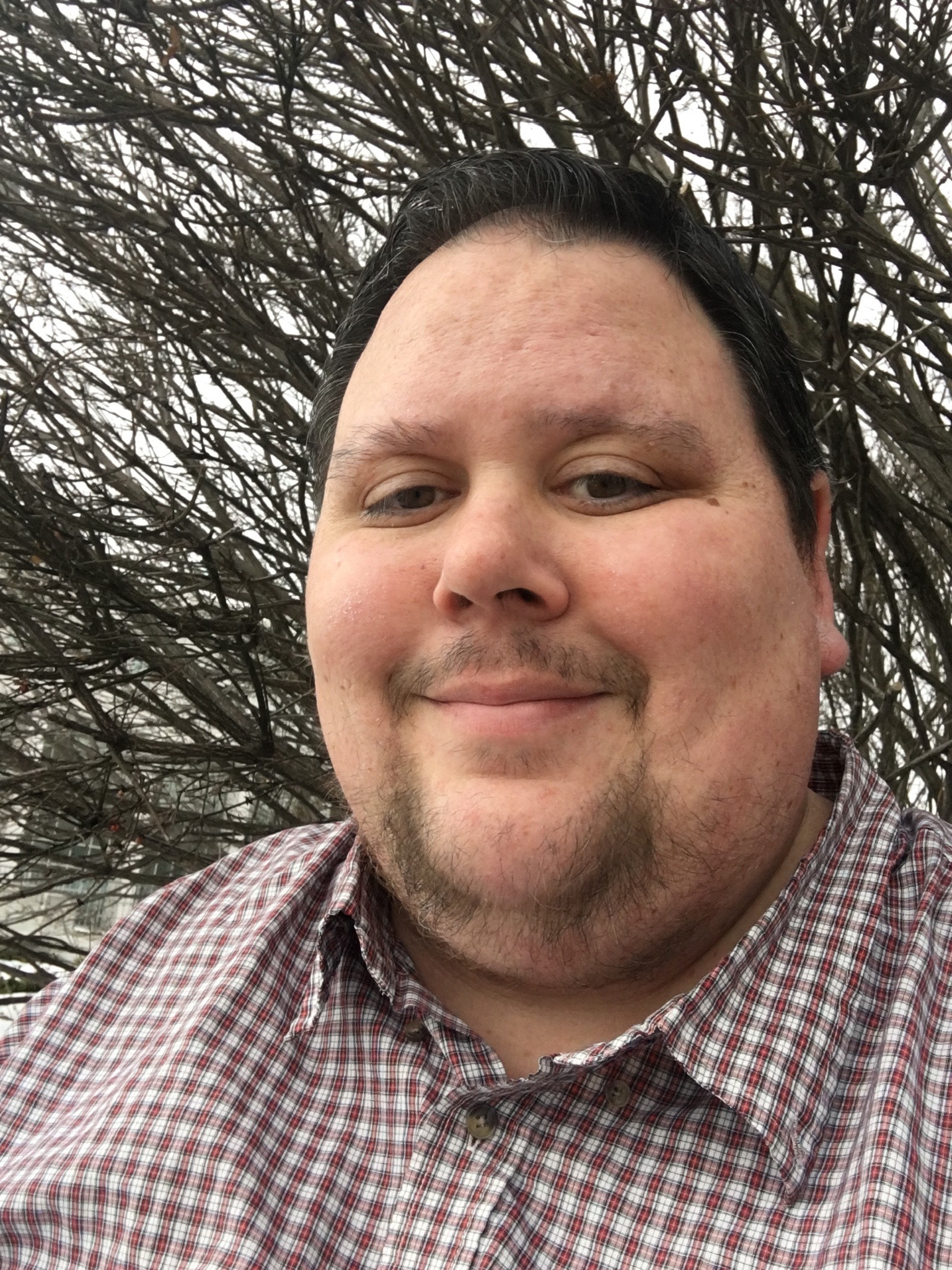 Russell C. Patterson , an alum of Stony Brook University, rejoins Seawolf Country as our Assistant Director of Facilities and Events. Russell comes to us with over a decade of SUNY  experience, most recently at the University at Albany where he served as the Assistant Director of Operations and helped open 76,000 square feet of new construction for their  Campus Center, a facility that remained open during its multi-year renovation. His  experiences are a perfect match for SBU as we prepare to welcome the return of our newly   renovated Stony Brook Union. Russell holds a Master of Arts in Higher Education   Administration from SBU, and two degrees from Farmingdale State College: a Bachelor of   Science in Professional Communications and an Associate of Arts in Liberal Arts. 
Russell will supervise our team of full-time facilities managers, graduate facilities managers,  and an undergraduate workforce of event production staff. He will be located behind the SAC  Information Desk, Room 110, and can be reached at 631.632.4152. His arrival on 9/5/2019  culminates the hard work of a stellar search committee led by Manny Cortes, who was joined  by Christine Quinn, Thomas St. John, and Priscilla Castellano.
---
 Welcome Matthew DeCarlo!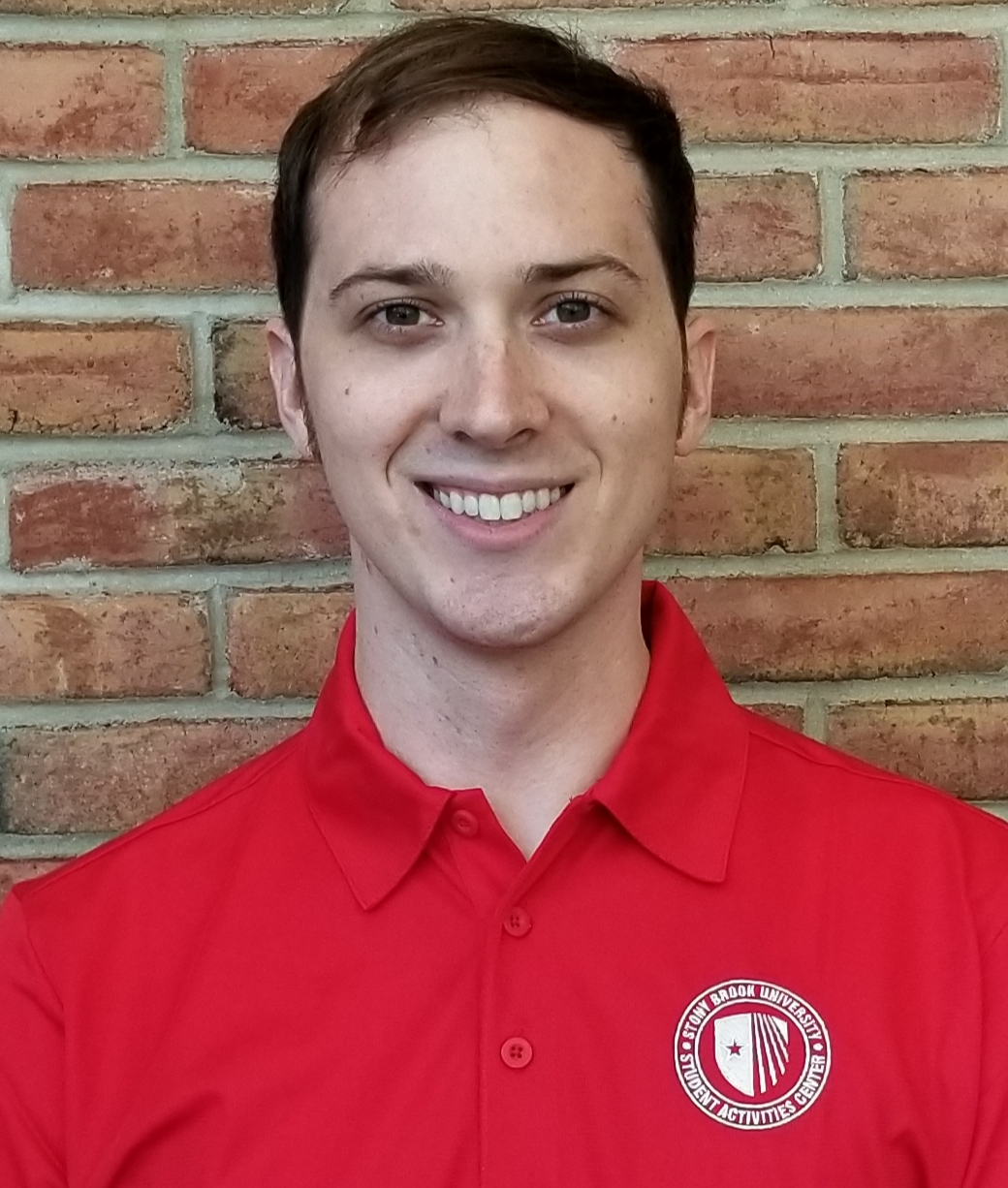 Matthew DeCarlo has been working at the Wang Center for the past two years in Reservations and Events Management and has previous experience with building management, event production and reservations. He will supervise undergraduate/graduate Event Managers and support the Events Management Committee (EMC) which provides risk management for student events at the university. Matthew earned his B.A. in Mathematical Sciences and his M.A in Teaching from Binghamton University and is currently working on his second M.A. in Higher Education Administration at SBU.
Matthew will be located in the Reservations Office, Room 220, and can be reached at 631.632.4591.
---
Welcome Aneil Persaud!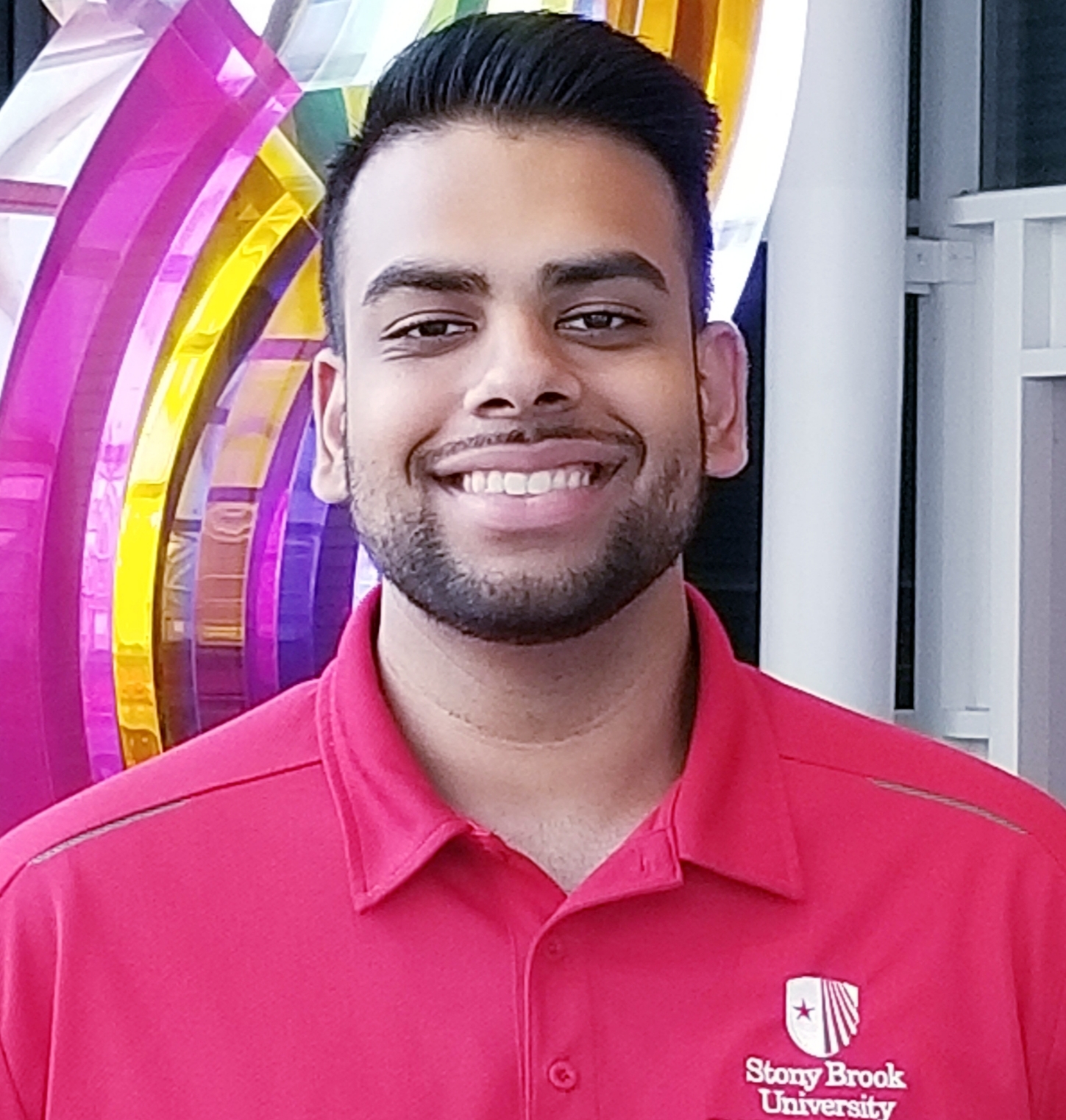 Aneil Persaud has extensive experience in the department, supporting event reservations and planning, billing, accounts recievable, revenue generation and technological support services. He is well situated to continue to provde similar support in a full time capacity and will oversee training and management of 25Live and manage departmental communications and marketing efforts. Aneil earned his B.S. in Business Management with a Specialization in Accounting and is currently studying for his MBA.
 Aneil will be located in the Reservations Office and can be reached at 631.632.4591. 
---
Come Meet Charlie & Give Us Your Feedback!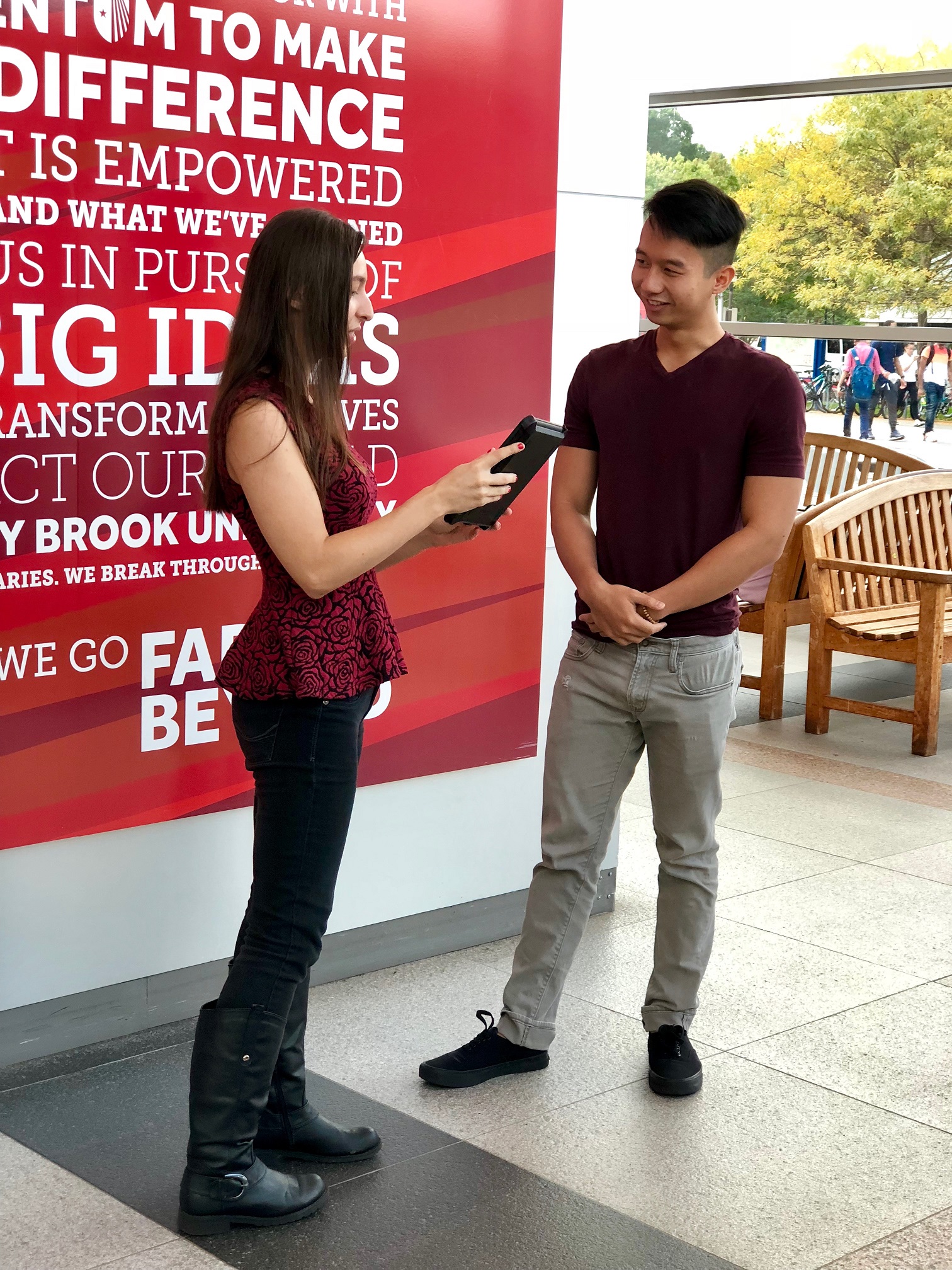 Meet Charlie, the Student Centers Assessment Intern. A part of Charlie's project this semester is to collect and analyze data from a voluntary survey administered in the Student Activities Center. The goal of the survey is to assess when and why visitors come to the SAC, and during their stay what did they think? The survey asks visitors to rate a variety of different services provided in the building, as well as provide some basic demographics. Survey participants are any and all SAC visitors, students, faculty/staff and guests.
Charlie is a senior here at Stony Brook University studying Computer Science and aspires to one day be a Data Analyst. In his current role, he is using Jupiter Notebook to create a portfolio of his work thus far. Charlie conducts his survey four times a week in the SAC at various different times, and uses his other time in the office to analyze the survey results.
Looking to provide feedback or comments on the SAC? Come find Charlie in the Main Lobby and complete our survey!
---
Congratulations Michael Boerner!
Michael has been awarded for his implementation of the SELO program within the Student Centers department at the Outstanding Student Affairs Program Awards for 2018. His program, Developing  and  Assessing  Student  Employee  Learning  Outcomes  (SELO)  for  Student  Event  Center  Staff, was chosen in the Administrative,  Assessment,  Information  Technology,  Fundraising,  Professional  Development,  and  related category.
The SELO program was described to have "clearly made a very positive impact on students and their development and has improved the quality of the student experience on your campus."
Michael will be presented with his award at the Albany Hilton during the CSPA-NYS Conference Luncheon on October 15 th, 2018.
Congratulations Michael for your success and dedication to making this program such an impact.
Michael currently serves at the Risk Management Coordinator in the SAC Reservations Office.
---
Blood Drive Award Winners
Congratulations to Stony Brook University and our Facilities Staff on being awarded the  New York State Blood Center Certificate of Appreciation . Our staff has been recongized for their ongoing support and effort in making the blood drives possible.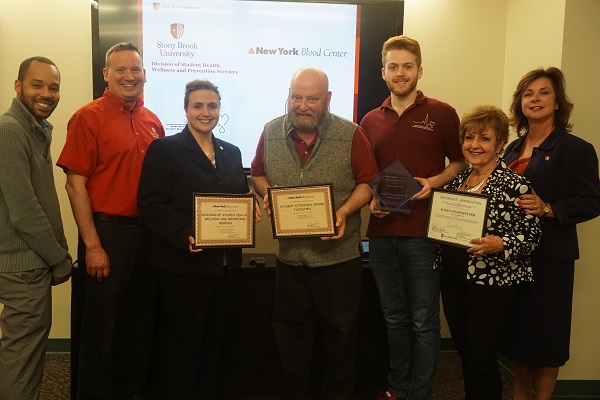 ---
Congratulations to all of our Winners!
The Srudent Centers team has had a very successful and exciting 2018 so far! We would like to congratulate and recognize some members of our staff for being awarded and nominated for several awards this semester.
Division of Student Affairs Convocation Award Recipients
Michael Boerner
Michael Ingenito
Student Employee and Supervisor of the Year Award Recipients


Student Staff Member of the Year,  1st Place 
AND   G raduate  Student Staff Member of the  Northeast Region
Ingy Ghobashy,  Graduate Student Office Manager 
Supervisor of the Year
Howard Gunston ,   Director of SAC Facilities 
Distinction of Excellence
Carolyn Snyder,   Graduate Events Management Specialist 
Distinction of Excellence
Rafael Fernandez,   SAC Events Manager
D istinction of Excellence Nominees
Mariama Diallo, SAC Lead Reservations Assistant
Desiree Saad, SAC Events Manager
---
New Online Reservations Portal
The Student Centers Reservations Office is very excited to announce that we will be launching the 25Live online   portal  on   January 16, 2018. Starting on this date, we will no longer accept reservations through the online form on our website. All requests must be submitted through 25Live.
If you do not have a 25Live account, and/or need 25Live training, please complete the 25Live Training/Access Form.
If you have any questions regarding 25Live or your reservation requests, please contact the Student Centers Reservations office.
---
Past News and Stories
For Past News and Stories, click here.