Skip Navigation
Combined BA — MAT Programs in Foreign Language with ESL/ENL Certification
Two degrees plus two certifications in just 5 years
Stony Brook University is delighted to announce three new programs that allow students to complete a bachelor of arts (with a double major in Linguistics and a foreign language), plus a Master of Arts in Teaching (French, Italian, or Spanish), as well as dual teacher certification in ESL/ENL (grades K-12) and French, Italian, or Spanish (grades 7-12). With careful planning, this program can be completed in 5 years (see program planners below). 
Dual certification in ESL/ENL (English as a Second Language/English as a New Language) and a foreign language will increase student marketability and make them extremely attractive to potential employers. Students will be expertly trained in linguistics as well as their language of choice, with our rigorous undergraduate curriculum, a thorough foundation in general linguistics, and careful preparation in pedagogy and teaching methodology. In addition, all students are strongly encouraged to study abroad and will receive assistance in finding an appropriate travel program. 
This program is offered in collaboration between the Department of Linguistics; the Department of Languages and Cultural Studies; the Department of Hispanic Languages and Literature; and the School of Professional Development.
Bachelor's

Master's

TeacHER CertificationS

Degree Planner*

French +
Linguistics

Master of Arts in Teaching French

ESL/ENL (grades K-12) +
French (7-12)

Italian +
Linguistics

Master of Arts in Teaching Italian

ESL/ENL (grades K-12) +
Italian (7-12)

Spanish +
Linguistics

Master of Arts in Teaching Spanish

ESL/ENL (grades K-12) +
Spanish (7-12)
*Current and prospective students should refer to these planners when registering for classes.
---
Application Information 
To be eligible to apply to this program, students must have a minimum overall GPA of 3.0; a higher GPA in one's major is preferred.
Applications are accepted online through the  School of Professional Development's application system .  Students will select the desired BA/MAT program (not the standalone MAT program) and will submit all the following required materials online:
Program Information. Submit the names of your departmental academic advisor and Teacher Preparation Program director (if different ).
Personal Statement. Compose a personal statement that reflects your experiences, interests and ambitions and references a pathway from the 

 

Conceptual Framework

 

 

 

found on the Distributed Teacher and Leader Education website. Explain in a well-written, 500 - 750 word essay how these two concepts will guide your development as an effective educator in your chosen field. Conceptual Framework:

 

 

 

Full Text Version  | 

 

 

 

Abridged Version
Recommenders.

 

 

Enter the names of three recommenders and provide their professional email addresses (e.g., @stonybrook.edu, not @gmail.com). Your recommenders will be sent an email notification of your request with a link for them to upload their letters directly into your application.
Transcripts.

 

 

You

 

do not

 

 

need to provide transcripts from Stony Brook University, but if you have attended another institution, you will need to include the school's information where asked as well as provide  supporting copies of the undergraduate transcripts.
Application Deadlines
March 15 for Fall admission
October 31 for Spring admission
---
For More Information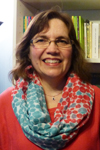 Dr. Sarah Jourdain, Director
Foreign Language Teacher Preparation Program
Stony Brook University
Stony Brook, NY 11794-4310
Telephone: 631-632-7440 
Email: Sarah.Jourdain@stonybrook.edu