Skip Navigation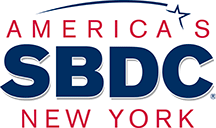 Small Business Development Center at Stony Brook University
Stony Brook Student Places 3rd in Statewide Business Plan Competition 
Shrish Patel, Stony Brook University PhD student, and founder of SolarClear placed 3rd in the New York State Business Plan competition held in Albany on Friday, April 26th.
Picture: Shrish Patel
 He had previously placed first in our Stony Brook Entrepreneur Challenge, and then 2nd in the Regional Business Plan Competition held at the New York Institute of Technology.  Shrish has also had the opportunity to win previous awards of $150,000 at other competitions, including Stony Brook University's Wolfie Tank.
For more information about the Student Entrepreneur Challenge,  click here.