Skip Navigation
News & Events 
CURRENT 
PAST EVENTS:
Presidential Lecture: A Conversation with Raj Chetty.  Held in conjunction with the Gujavarty Seminar on Leadership and Values and Mattoo Center for India Studies.  Thursday, April 27, 2023 at 6:00 pm | Charles B. Wang Center Theatre
* The Ludo and Rosane Rocher Foundation is pleased to announce the competition for the first Ludo and Rosane Rocher Foundation (Post-doctoral) In-Residence Teaching and Research Fellowship in Classical Indology. For application forms and details of the terms, eligibility, possibility of renewal, and further information, please visit the Foundation website.
Applications are due no later than January 16, 2023. Results of the competition will be announced on or about April 3, 2023.
* CIS:  Distinguished Lecture - Current Trends in Indian Literatures Kannada.  Thursday, March 30, 2023 at 3:00 pm
*  Long Island South Asian Film Festival - Saturday, November 19, 2022 | 12:00-6:00 pm | Charles B. Wang Center Theatre

*  The Center for Italian Studies, Stony Brook is organizing a 2-day conference next week to honor the legacy of its Founding Director,  Distinguished Service Professor Mario Mignone.  Mario enriched the university with his many contributions and he was also a great friend of our Center. It will be my privilege to pay our tribute on Saturday, November  12, 2022 in the final session of the conference.  
*  U.S. Empire in Asia and the Pacific: Repression and Resistance.  November 1, 2022.  7:00 pm. Prof. Nerissa Balce is on the panel.
*  Please join us for this special holiday! This year's weeklong celebration includes lavish Diwali meals at dining locations throughout campus. Diwali Festival of Lights and Cultural Culinary Celebration
Diwali Open House:Monday,October 24, 2022 and celebrate Diwali with us!

OPEN HOUSE: October 19, 2022  at 1:00 pm in HUMANITIES 1003.  Meet our faculty to learn about our major and minor programs, and your peers to hear about their experience with us!
Come join us on Friday, April 4 2022 from 6-8pm at Tabler Arts Center to celebrate Classical Indian Dance forms while raising money for charity!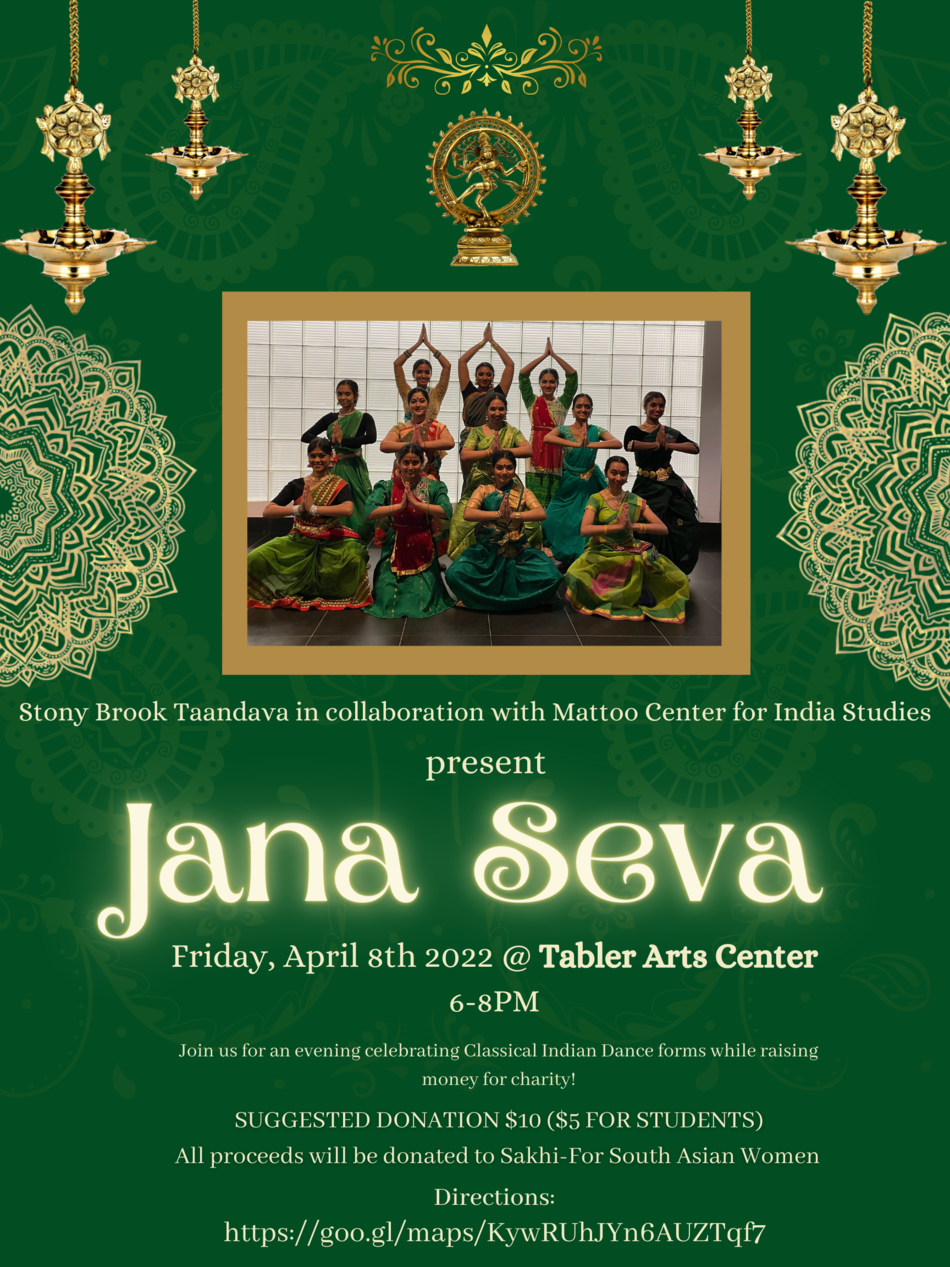 Lecture Event Archives 
Conserving India's Cultural Diversity: Vibrant Tradition vs. Forces of Homogenization
A lecture by Dr. Sukrita Paul Kumar, Delhi University

Date: Wednesday, October 10, 2012
Time: 4:00 p.m.
Place: 1006 Humanities Building Admission:

(Free and Open to the Public)
---
Queens College, Year of India Event - Roundtable: Society and Politics
Year of India Event - Roundtable: Society and Politics
As India takes its place in the global economy, the country contends with myriad issues. This roundtable discussion addresses these challenges, which include reducing poverty, improving health care and education, strengthening democracy, ensuring women's greater participation and leadership, and developing more public-private partnerships for social delivery systems.
The panel of distinguished experts include Shyama Venkateswar, director of research and programs, National Council for Research on Women; Shatadru Sen, Associate Professor of History, Queens College, and S. N. Sridhar, SUNY Distinguished Service Professor, professor of linguistics and India studies at SUNY/Stony Brook.
Hosted by Serinity Young, adjunct assistant professor in QC's Department of Classical, Middle Eastern & Asian Languages & Culture
Date: 10/3/2012
Time: 12:15 pm to 1:30 pm
---
An Interactive Conversation on Kannada Culture:
                      

Dr Chandrashekhara Kambar, Jnan Peeth Awardee Playwright and Poet

Mr. Padmaraj Dandavate, Managing Editor

Prajavani Mr. Srinivas Kappanna, Theatre Artiste

Mr. H. Dundiraj, Standup Comedian

And an audience dialogue with Mr. T.N. Sitaram, Renowned Actor, Writer and Producer of Kannada's most popular TV serials, including "Mukta, Mukta". Don't miss this unique opportunity to meet with leading lights in Kannada literature, theatre, television, and the press.

Date: Saturday September 8th, 2012 Time: 3-6pm
Place: Lecture Hall 1, Charles B. Wang Center, Stony Brook University

(Admission Free, Donations Requested)

 

 
---
SPRING 2012 
Religion to Make a Nation: India and the Idea of the Bhakti Movement
 

                    

A Lecture by John Stratton Hawley, Professor of Religion, Barnard College and Columbia University

Date: Monday, March 26, 2012
Time: 2:30 P.M.
Place: Charles B. Wang Center, Main Theater
Admission: Free and Open to the Public
---
           

Date: Sunday April 22nd, 2012
Time: 2:30 P.M.
Place: Akbar Restaurant, 2 South Street, Garden City,  New York, 11530
Keynote Speaker: Dr. Pratapaditya Pal
Attendance Contribution: $150.00