Skip Navigation
Classical Dance
Classical Dance Programs
Bharatanatyam Performance
Padmashri Chandrashekhar and Padmashri Adyar
Lakshman, 2006.
Bharatanatyam
Preeti Ramanath Dewan, October 24, 2004

Purusha: Expressions of Man (all male Indian Classical dance presentation by Padmashri Professor Chandrashekhar and group from Kalakshetra, Chennai.)
Dramatic Scenes from the Mahabharata in
Bharatanatyam style
Shridhar & Anuradha Shridhar, artistic Directors,
Khechara School of Dance, Bangalore, November,
2002

Bharatanatyam recital
Bharatanjali Ensamble, Bangalore, 2001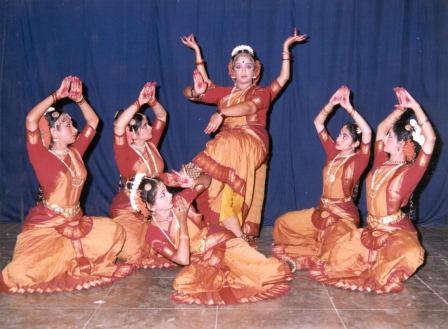 Bharatanatyam Recital
Pallavi Moorthy, December 2001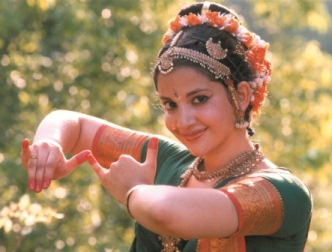 Katha kali Dance Drama
Crossing Boundaries: Kathakali for the Global Village — A postmodern interpretation Arjun Raina, November 11, 2000.
Nrityagram Dance Troupe, Bangalore, perform­ance featuring dances in different Indian classical dance traditions Bharatanatyam, Kathak, Odissi, Kuchipudi, and Mohiniattam, 1998.
Jhankar A Festival of Indian Student Arts, 1998.
Kathak Solo Recital
Trupti Sevak, New York, 1997
Bharatanatyam Dance Drama
Sri Krishnamasraye: A Bharatanatyam (Classical
Indian Dance) dance drama, depicting episodes from
the life Krishna

Bharatanatyam maestro Padma Bhushan Kamala
Narayanan and students from Bharata Kamalalaya
school.