Skip Navigation
Aurélie Vialette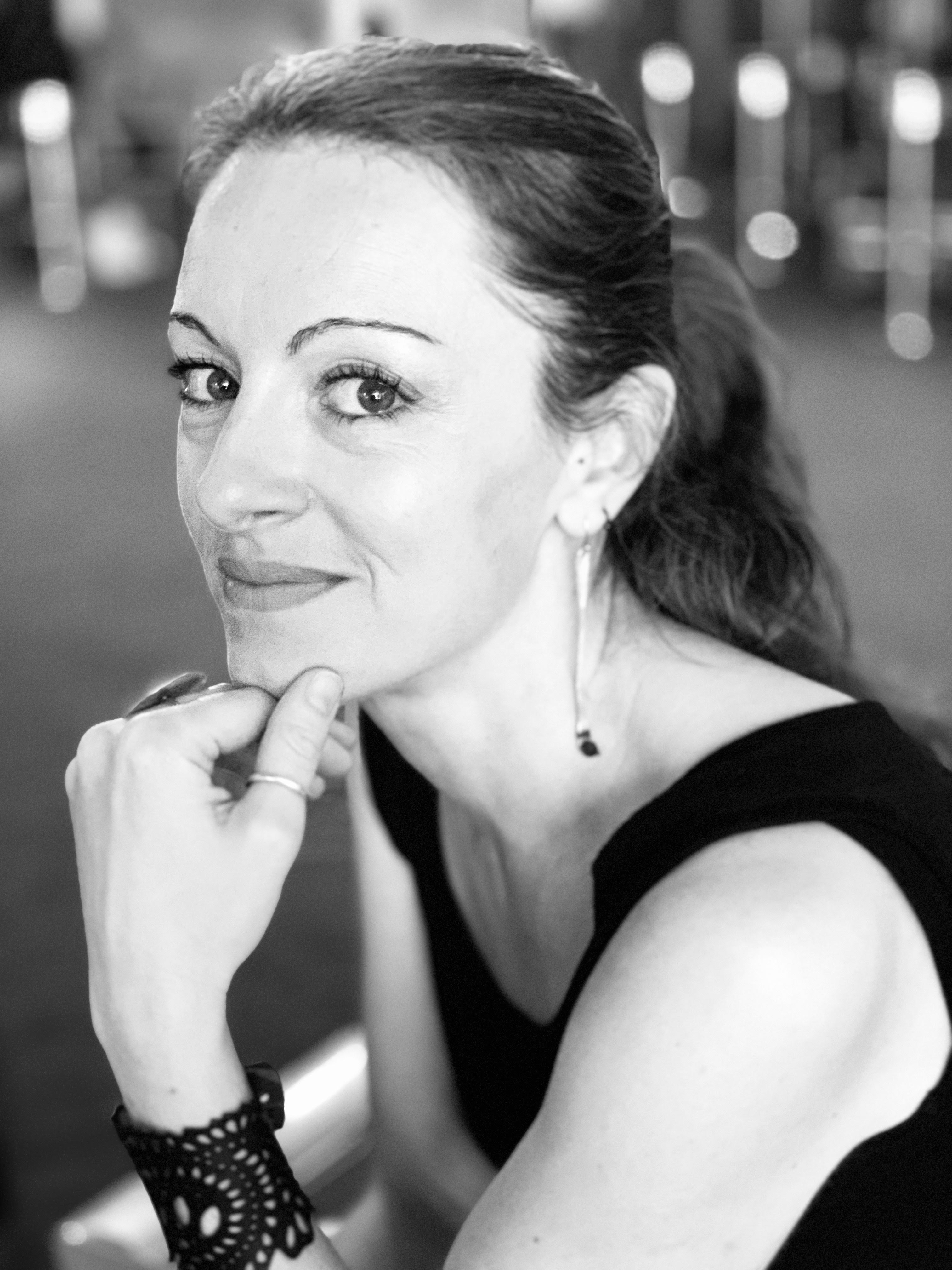 Associate Professor, Director of Graduate Studies
Affiliated, Department of History.

Humanities Building 1141
aurelie.vialette@stonybrook.edu
I specialize in 19th-century Iberian cultural studies: popular music, journalistic discourse, archival studies, mass and working-class organizations, carceral studies, transatlantic studies, and slavery networks.
Books
In my first book,    Intellectual Philanthropy: the Seduction of the Masses     (Purdue University Press, 2018, Recipient of the North American Catalan Society Prize for an Outstanding Work in the Field of Catalan Studies, 2019), I focus on the cultural production that responds to the workers' educational and social phenomena, such as poverty, the rise of revolutionary movements, and the integration of masses of workers into the cultural, political, and social concert in 19th-century Iberia (Catalonia, Basque Country, Asturias, Galicia).
The translation into Spanish is forthcoming with Ediciones Akal, Filantropía intelectual: la seducción de las masas.
My edited volume, co-edited with Irene Gómez-Castellano is titled  Dissonances of Modernity: Music, Text and Performance in Modern Spain. UNC Press, 2021.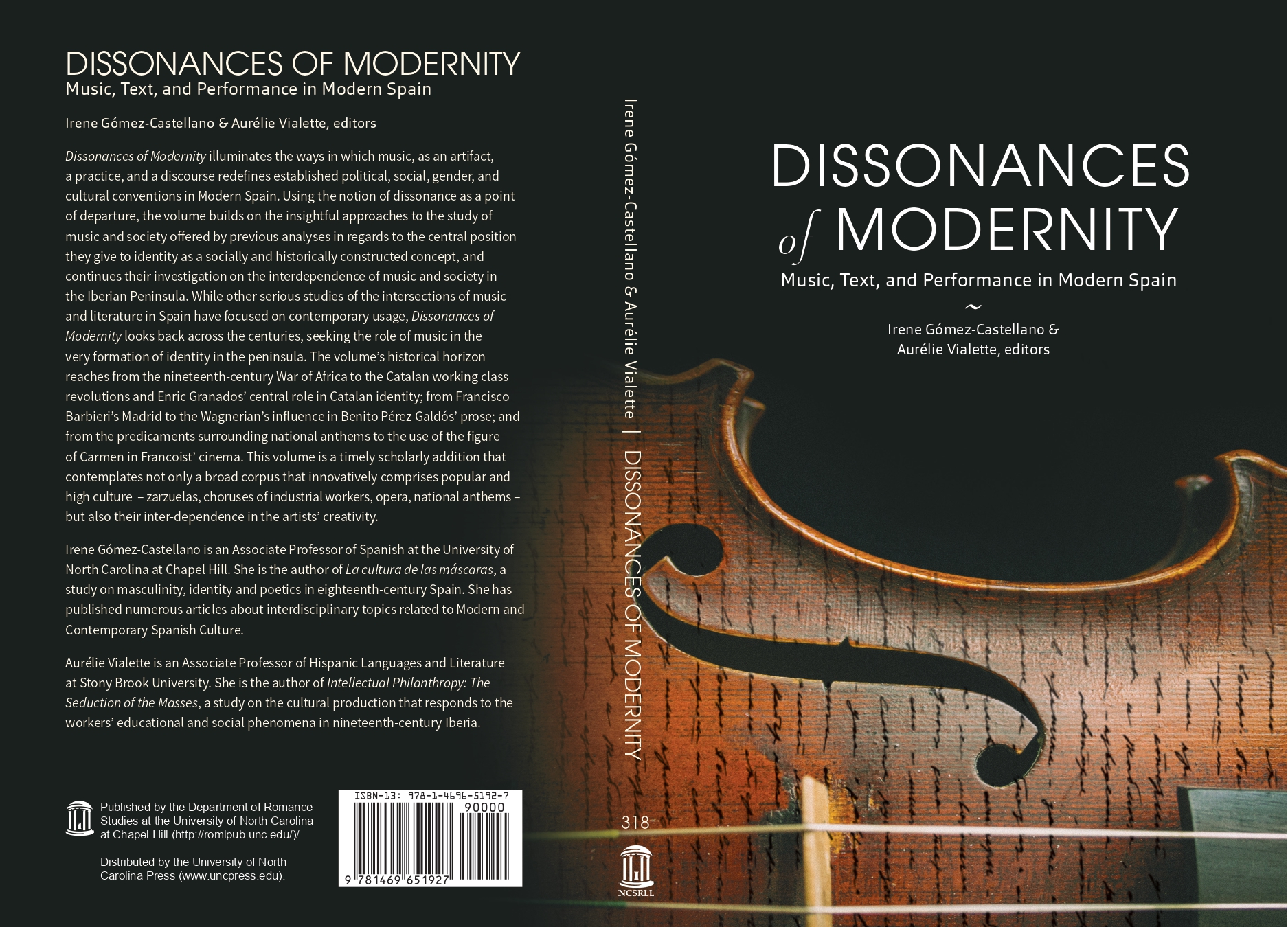 My edited volume, co-edited with Akiko Tsuchiya, The Cultural Legacies of Slavery in Modern Spain, is under contract at SUNY Press.
I am currently working on a book manuscript titled Disposable Bodies: Penal Colony, Race and Biopolitics in the Carceral Archipelago of the Philippines .
Digital Humanities Projects
Director. With Anna Costa i Fornells (ESMUC).  clave.cat 
An edition of nineteenth-century composer and politician Josep Anselm Clavé (1824-1874). It is an international project involving graduate students and faculty members from Stony Brook University and the Escola Superior de Música de Catalunya (Spain). Launch Spring 2021.
Mapping the Legacies of Slavery. VIP Team (Vertically Integrated Projects Program). This project brings together humanists and computer scientists in a Digital Humanities project that traces the legacies of slavery in our contemporary world. 
Finally, I am also interested and have published on the journalistic networks by women writers between Mexico and Spain in the second half of the nineteenth-century.
I am the managing editor of Catalan Review and the Secretary of the North American Catalan Society ( NACS).
Research interests
Masses and mass organizations

Slavery networks

Iberian Studies

Modernity and the arts

Intellectuals and society in the Hispanic world

Cultural discourses in Spain

Music and politics

"Folletines" and "novelas por entregas"

Catalan studies

Transatlantic Studies

Nineteenth-century Mexico

Women's studies

Digital Humanities

Carceral reform
Courses taught at Stony Brook
"Disabled Bodies, National Politics" (MA)
"Protest and Disobedience" (Graduate Seminar)
"Women Writers in the Hispanic World" (Undergraduate)
"Inventing the carceral system: crime, politics and the remnants of Empire" (Graduate Seminar)
"Fluid Borders – Iberian Nations" (Undergraduate)
"Art and Resistance in Times of Uprising (1868-2012)" (Graduate Seminar)
"Nationalisms in Spain: Basque Country, Catalonia and Galicia" (Humanities –in English)
"Civilization of Spain" (Undergraduate)
"The Nation and its Spaniards Discontents" (MA Seminar)
"Politics of Crime: the Carcelar System in the Iberian Peninsula"(Undergraduate)