Skip Navigation
Javier Uriarte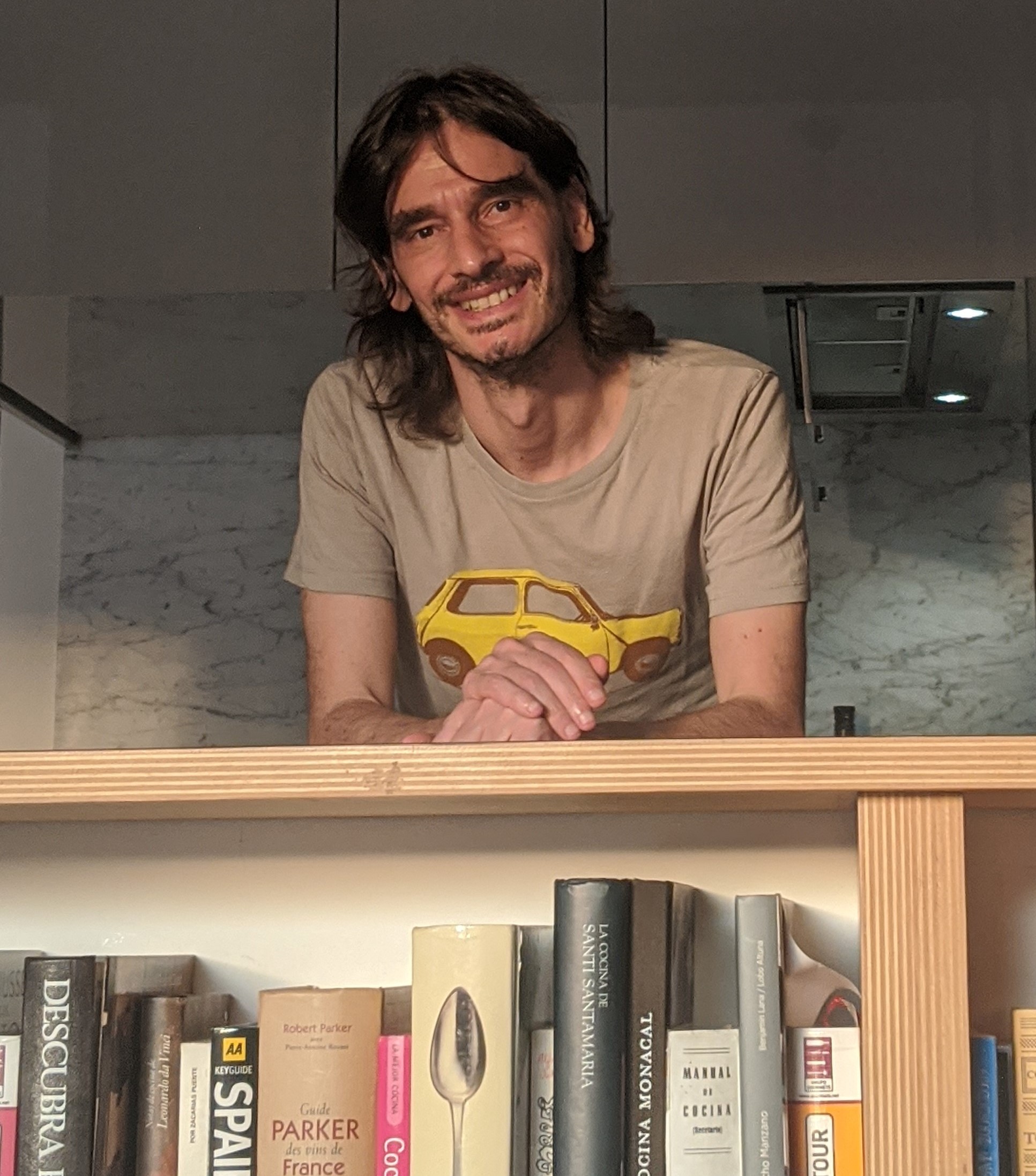 Associate Professor, Director of Graduate Studies (starting fall 22)
Humanities Building 1143. Phone: 631.632.7358
Javier.Uriarte@stonybrook.edu
Javier Uriarte holds a Licenciatura en Letras from the Universidad de la República of Uruguay, and a PhD from New York University. He is interested in theories of space and place, war studies, environmental studies, and in the intersections between literary studies and history, geography, philosophy, and politics. He specializes in the study of travel narratives, territorial imagination, war and representation, the Amazon, state consolidation and cultural production in nineteenth century Latin America, infrastructure and water, representations of nature and labor.
His first book, The Desertmakers: Travel, War, and the State in Latin America was published in 2020 with Routledge. ( View Book) In this book, he carries out a comparative study of the role that war played in the processes of state consolidation in the Southern Cone and Brazil in the last decades of the nineteenth century. He examines the role of war vis-a-vis the penetration of global capital in the region, and the dramatic ways in which these elements reconfigured the Latin American spaces in those years. In order to do this, he works with travel narratives by Richard Burton, William Henry Hudson, Francisco Moreno, and Euclides da Cunha. In these works, spaces, geography and displacement adopt a central role. The Spanish version of The Desertmakers won Uruguay's 2012 National Prize for Literature in the Unpublished literary essay category. Read review here.

Uriarte has co-edited, together with Valentina Litvan, a special issue of the academic journal Cahiers LIRICO (Université Paris VIII, 2010), dedicated to "Raros uruguayos: nuevas miradas". (View Issue)
He has also co-edited, together with Felipe Martínez-Pinzón, Entre el humo y la niebla: Guerra y cultura en América Latina (Pittsburgh: Instituto Internacional de Literatura Iberoamericana, 2016). ( Read Review) Together with Martínez-Pinzón he also published a second co-edited book, Intimate Frontiers: A Literary Geography of the Amazon (Liverpool University Press, 2019). See description and table of contents here. See interview with co-editors here and review here.
His second book project, "Fluvial Poetics in the Amazon: Displacement, Infrastructure, Modernization", proposes a comparative exploration of diverse narratives of the Amazon during the first two decades of the last century, in close dialogue with the field of environmental humanities. The aquatic imaginary is an essential part of Amazonian peoples, but it has also intrigued intellectuals, travelers and statesmen who have written about the region, trying to understand and/or transform it. In this new book I am interested, then, in studying the presence, roles and connotations of rivers in the writings of various intellectuals during the first decades of the 20th century. I will compare their perspectives with those present in the indigenous stories (mostly from the Taulipang and Arekuna peoples) collected, during roughly the same years, by the German anthropologist Theodor Koch-Grünberg (1872-1924), and published in his work From Roraima to the Orinoco (1917). The uses and connotations of rivers have oblique and potentially productive points of contact in quite different ways of telling aquatic stories, of conceiving of navigation, fluidity and displacement. The Amazon is a fragile and sometimes confusing or dissonant chorus of voices that speak through its waterways. Listening attentively to them in order to disentangle and dive into its various meanings and poetics is one of the objectives of this future book.
Selected published articles
2020 - "Fluvial Poetics in the Amazon: Displacement, Infrastructure, Modernization". ReVista. Harvard Review of Latin America. Special Issue: Spotlight on the Amazon.

2019 – "Euclides da Cunha en la Amazonía: pensar el desplazamiento, controlar los espacios, anunciar la guerra", Revista de crítica literaria latinoamericana, Año XLV, No 90, 2019, 15-28.
2019 – "Splendid testemunhos: Documenting Atrocities, Bodies, and Desire in Roger Casement's Black Diaries", in Intimate Frontiers: A Literary Geography of the Amazon. Felipe Martínez-Pinzón and Javier Uriarte, eds. Liverpool University Press. 88-112. DOI: 10.3828/liverpool/9781786941831.003.0005
2017 - "A ilusão da casa: viagens, domesticação e perdas da origem em Alberto Rangel e William Henry Hudson". Letterature d'America. XXXVI, n.160, Special issue on ""Natura, cultura e ecologia". 21-45.
2017 - "Disintegrating Bodies: the Undoing of the Discourse of War in Palleja's Diario (1865-66)".             Authoritarianism, Cultural History, and Political Resistance in Latin America: Exposing Paraguay. Federico Pous, Alejandro Quin, and Marcelino Viera, eds. New York: Palgrave Macmillan. 19-36.
Forthcoming articles
"Cuerpos, sexualidad y modernización: la Guerra del Pacífico y el trazado de fronteras biopolíticas en Chile". Revista Iberoamericana. LXXXVII/275 (abril-junio 2021). Special issue on "Cono Sur: didascalias para un segundo acto", ed. Cristián Opazo and Jeffrey Cedeño Mark. 
"Temporalidad, guerra y nostalgia imperial en las Memorias del Visconde de Taunay". Sensibilidades conservadoras del siglo XIX. Kari Soriano Salkjelsvik, ed. Madrid: Iberoamericana/ Vervuert, forthcoming 2021.
"De desiertos y guerras: para una reconsideración de la imaginación espacial latinoamericana en el siglo XIX". Cultura literaria e intelectual en América Latina del siglo XIX: problemas y tendencias actuales. Ed. Claudio Véliz, Marina Alvarado and Marcelo Sanhueza. Santiago: Universidad de Santiago de Chile. Expected 2020.
"Capital, Bodies, and the Environment in Alberto Rangel's stories". Post-Anthropocentric Modulations in Brazilian Literature. Victoria Saramago, Luca Bacchini, and Jamille Pinheiro Dias, eds.
Selected Courses Taught at Stony Brook
PhD Courses
Imagining Amazonia: bodies, labor, nature (Fall 2019)
Travel Writing in Latin America: Self, Otherness and the Nation-State (Spring 2018)
Geographies and Rhetorics of War in Latin America (Spring 2016)
Undergraduate courses (advanced)
Introduction to Brazilian Literature (Spring 2019)
Geographic Fictions: Deserts in Latin American Literature and Film (Spring 2017)
Nation and Space in 19th Century Latin America (Spring 2015)