Skip Navigation
Fernando Loffredo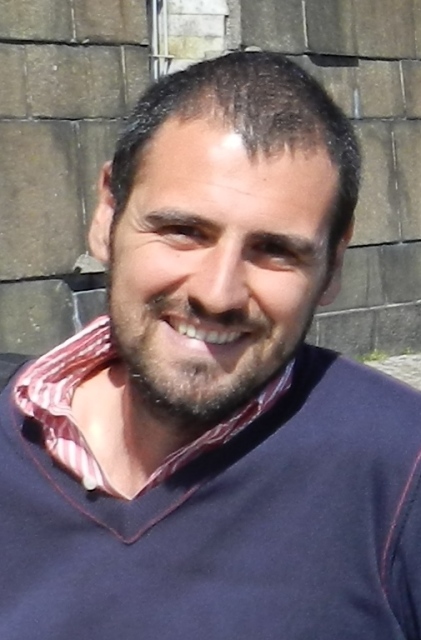 Visiting Assistant Professor (2014-2015, joint appointment with Art History)
Ph. D. 2010, University of Naples Federico II
Art 4217
Fernando.Loffredo@stonybrook.edu
Fernando Loffredo teaches courses on Spanish and Italian Art History and Culture both in the Department of Hispanic Languages and Literature and  Art  at Stony Brook University. His research focuses on Renaissance and Baroque sculpture as well as on the manifold artistic exchanges that took place between Italy and the Iberian Peninsula during the Early Modern Period. He is preparing a book, tentatively titled "A Sea of Marble: Italian High Renaissance Fountain Sculpture in a Mediterranean Context", which analyzes the Mediterranean network of artistic relations through the eloquent example of the fortune and circulation of sixteenth-century Italian fountains, exploring the meaningful transformations that these monuments underwent in a broader European context.
He has published several articles on the presence of Italian sculpture in Spain and Spanish patronage in Italy, for example on the Toledo de Villafranca and the Ribera families, and on the decoration of the Royal Gardens of Aranjuez. He received the Francis Haskell Memorial Fund Grant and was awarded post-doctoral fellowships from the Kunsthistorisches Institut in Florenz (2010) and from the European Research Council (2011-2014). He also served as a member of the advisory committee for the exhibition on the Renaissance sculptor Bartolomeo Ammannati at the Museo Nazionale del Bargello in Florence (2010-2011).
Courses Taught at Stony Brook University:
Spring 2014
ARH 310/HUI 310 Splendors of Renaissance Art in Venice
SPN 405 History and Politics of Art during the Spanish Golden Age
Fall 2014
ARH 307/HUI 307 The Age of Michelangelo in Central Italy
SPN 523 Spain and Mediterranean Art
ARH 595 Directed Readings in Art History
Spring 2015
ARH 204/HUI 204 Art in the Age of Explorations
SPN 415 Art and Culture of Spain and Colonial Latin America
---
Visiting Prof. Fernando Loffedo and his students of SPN 405: History and Politics of Art during the Spanish Golden Age, during a class visit to The Metroplitan Museum of Art in New York City (May 2014).