Skip Navigation
English Honors Program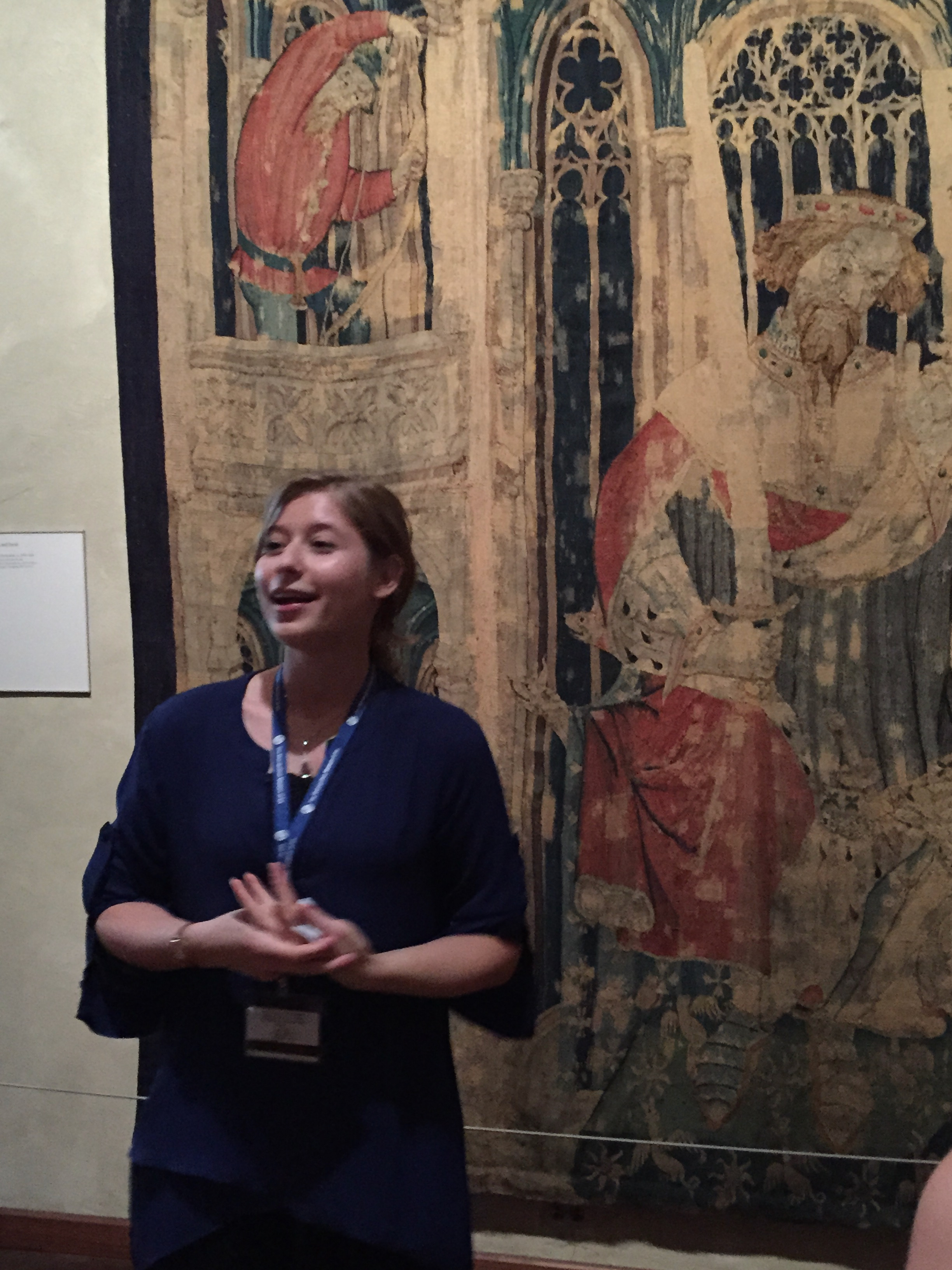 The English Honors Program is a special track within the English major for gifted students with strong academic records.  The program offers small class sizes (15-18 students), significant individual interaction with faculty, advanced level academic instruction, as well as the opportunity to write an independent, original thesis.
The department's objective in initiating an Honors program is to identify and mentor motivated, high-achieving students within the major and to help develop their abilities in a targeted fashion.
Honors students will receive a special mention on their diplomas: graduation with Honors in English signifies that the student maintained a GPA of 3.5 or above in the major, followed a careful program of honors courses, and completed a capstone thesis project.
For honors program requirements, students should consult the Honors Program Handbook.
How has graduation from the Honors Program helped alumni?
We asked Courtney Taylor ('19), "What in particular from your time at SBU – coursework, projects, fellowships – has impacted your path post-graduation?" Read her response below.
The skills I developed through the English Honors program - especially while developing and writing my thesis - have helped me at every step of the way. Speechwriting requires the ability to research effectively, often on a short deadline. Especially when starting out as a speechwriting intern, I was so grateful for the research experience I had coming into that role. Finding the perfect anecdote or statistic for a speech was in a lot of ways similar to finding an obscure source on Victorian sexology for my thesis! 
Likewise, the playwriting courses I took with Professor Ken Weitzman had a huge impact on my path post-graduation. I approach the speeches I write in much the same way I approach the plays I wrote for his courses. It's also been exciting in job interviews to explain that a play I wrote for one of those courses has gone on to be performed across the U.S. and Off-Off-Broadway. 
The other element that's impacted my path post-graduation is my Edward Guiliano Global Travel Fellowship experience. In the summer of 2019, I researched and developed a new play at the Lyndon B. Johnson Presidential Library, and The Sixth Floor Museum at Dealey Plaza. In every single job interview I've had since graduation, I've been asked about this fellowship and am so glad that I went for that opportunity as an undergrad. It was an incredible experience that opened doors for me (in addition to helping me write a new play!).
Click Here to learn more about Courtney's journey.