Skip Navigation

Dining, Vending and Shopping for Faculty & Staff
Craveable Menus for On Campus Dining
The Faculty Student Association (FSA) is excited to offer returning faculty and staff expanded outdoor dining options, new retail menus and enhanced preorder and pickup through the GET mobile app.
View additional dining options on west campus at stonybrook.edu/dining
NEW! Pizza Pickup with GET Mobile
Pizza Villaggio at East Side Dining is now available for pickup via GET Mobile ordering!
Connections at Charles B. Wang Center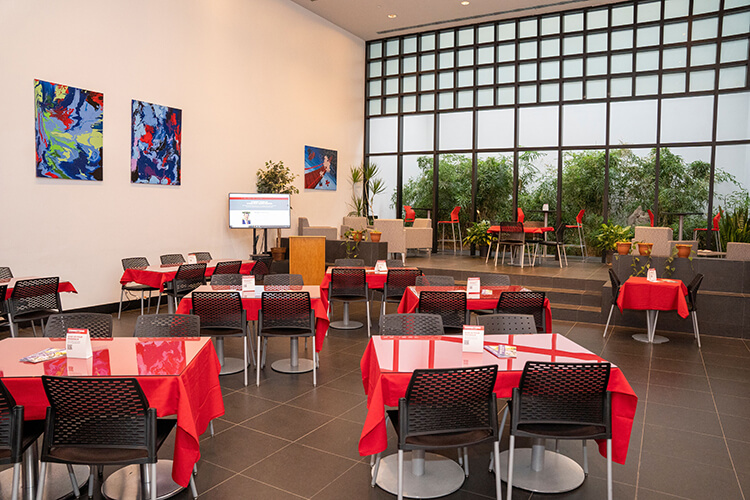 Stony Brook University is proud to announce the creation of Connections at Charles B. Wang Center, a dining lounge space specifically for faculty and staff. Visit stonybrook.edu/connections to learn more.
NEW for Spring! - Chameleon Coffee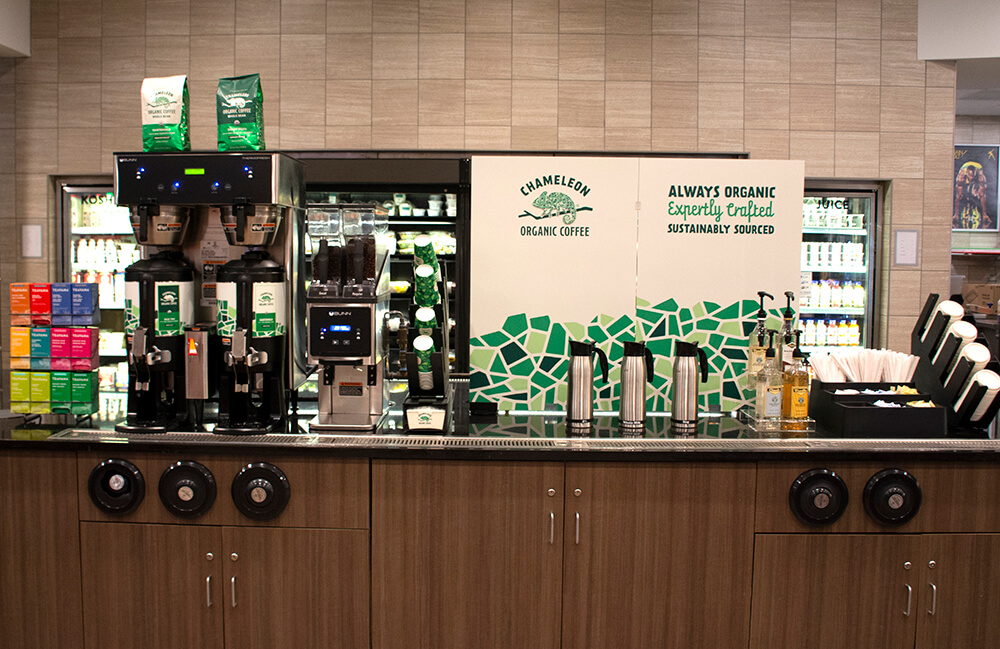 Stop by the Market at West or Emporium at East Side and grab a cup of Chameleon Organic Coffee - ethically sourced, always organic, sustainably grown coffee.
NEW at Urban Eats (East Side Dining)! - La Olla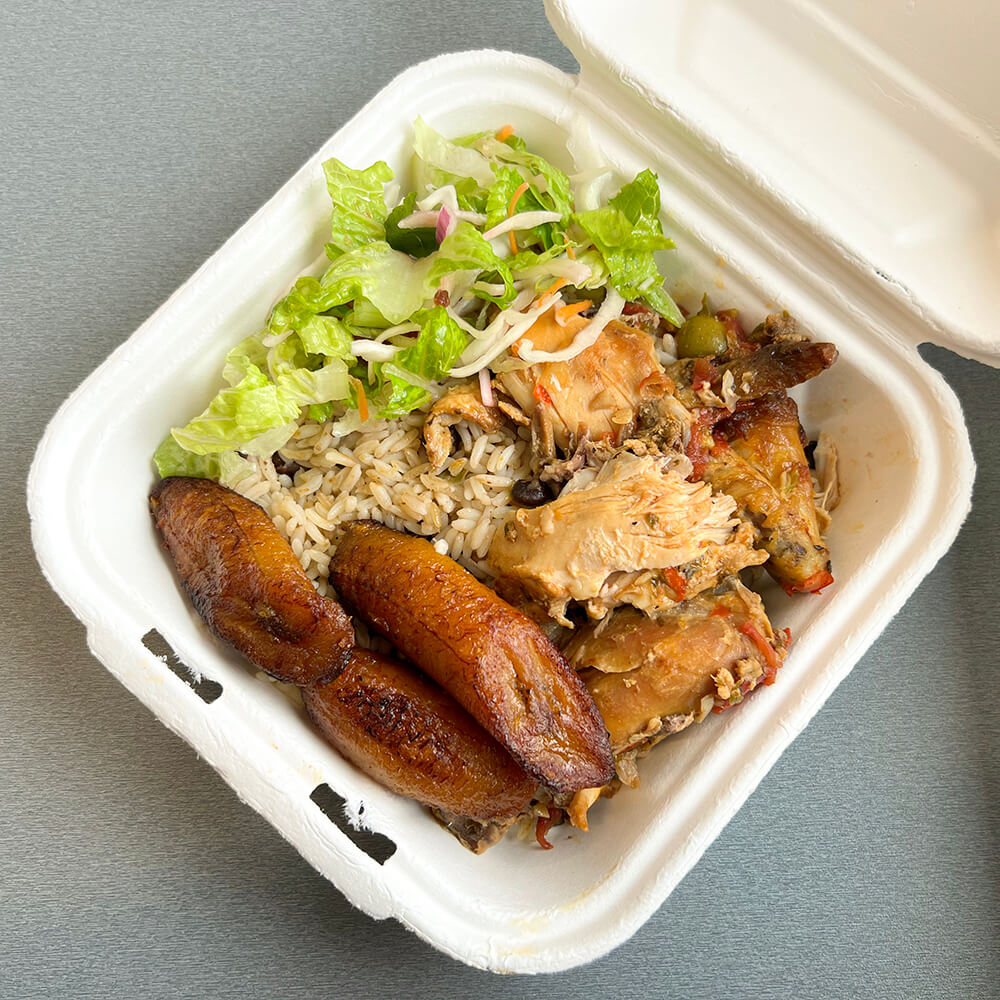 Enjoy a brand new menu at Urban Eats featuring tacos, arepas, bao buns and more!
Urban Eats   has also incorporated the new concept "La Olla" into the menu to offer Dominican, Puerto Rican and other Latin American cuisines such as empanadas, pork carnitas, maduros and pollo guisado. - View the La Olla menu
NEW at SAC Food Court! - Kickin' Chickin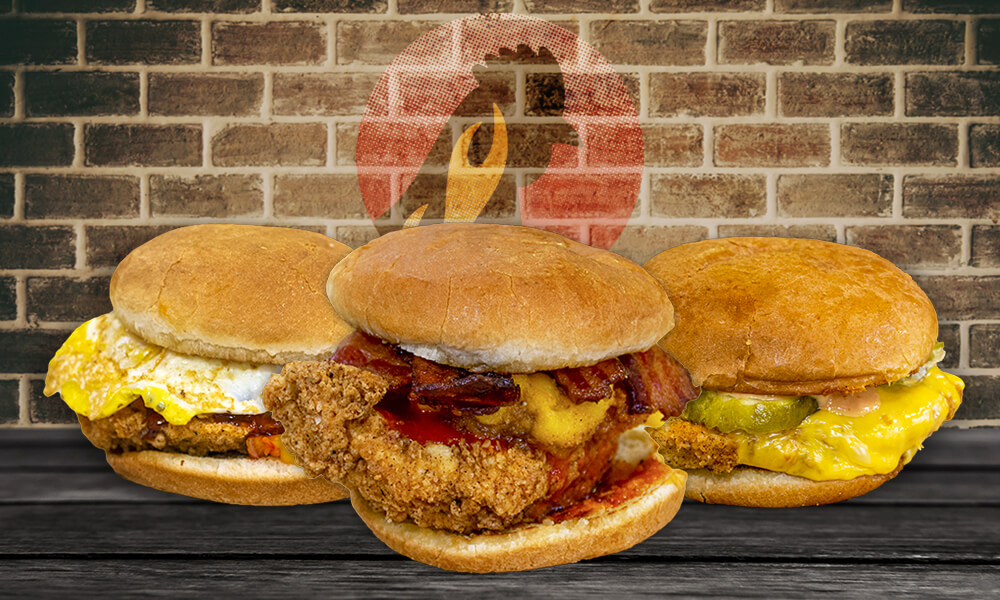 Come try a brand new concept at SAC Food Court –  Kickin' Chickin!   Offering signature chicken sandwiches and grill favorites. - View the Kickin' Chickin Menu
Also at SAC Food Court: Enjoy made-to-order breakfast sandwiches, bagels, fresh fruit, yogurt and coffee. Grill, soup, sandwiches, sushi, pizza and Italian specialties, stir-fry.
Peet's Coffee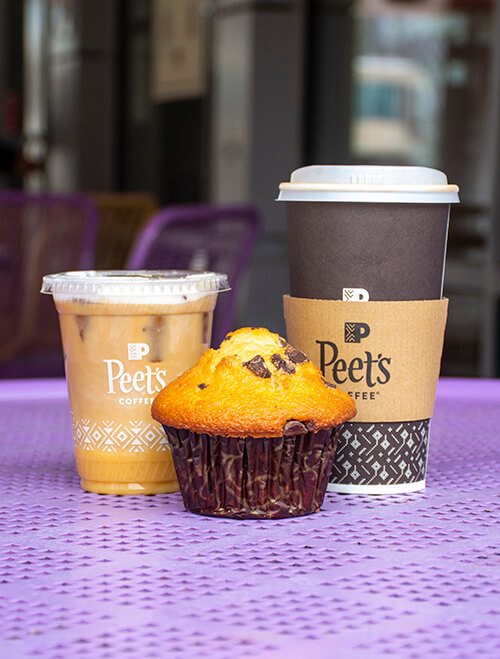 Coffee lovers rejoice! Visit the Alan S. DeVries Center for an exciting new lineup of coffee, tea and espresso beverages! Get bagels, breakfast sandwiches and bagel sandwiches all day plus yummy pizza bagels, parfaits, fruit cups and smoothies! Satisfy your sweet tooth with brownies, blondies, cookies, and muffins!
Use GET mobile for quick pickups on the go!
Roth Food Court - now featuring Cocina Fresca!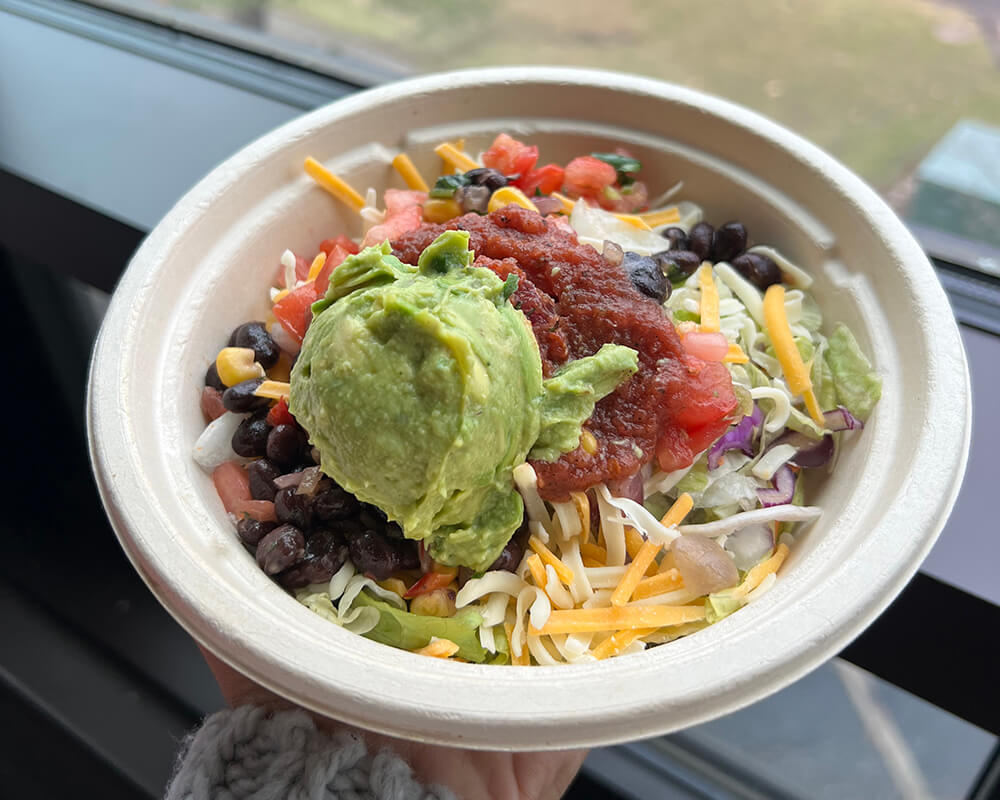 New Menus and Concepts at Roth Food Court!
Roth Food Court, which offers   Chef Jet's Modern Asian Kitchen   , has added new vegetarian meals and many new menu items   including  Szechuan Tofu and Pork Char Siu with Oyster Sauce.  Be sure to follow  @sbu_eats   to find out the date of Chef Jet Tila's return to campus this spring!
Tadka - Essence of India   has added more variety with delicious entrees such as Shrimp Vindaloo, Roasted Salmon Tikka Masala, Chicken Biryani plus new sides such as Paneer Tikka Masala with warm Indian spices, tomato, yogurt, cilantro and cream!
Cocina Fresca has replaced Mac & Cheesyology   at Roth Food Court to offer everyone's favorite made-to-order burritos, bowls and tacos! View the Cocina Fresca menu   . Use  GET mobile   for quick pickups on the go!
Smash n' Shake offers  breakfast and grill classics all day including omelets, egg sandwiches, pancakes as well as crafted burgers, chicken sandwiches, veggie burgers, fries, salads and milkshakes.
Roth Food Court also features a full-service   Subway®
*Hours subject to change. Visit the hours page for the latest information
Food Trucks

The food trucks will return in the fall. Thanks for a great Spring semester!
Right Coast Taqueria
Did someone say TACO TUESDAY?! Welcome our newest food truck to campus:   Right Coast Taqueria Follow @rctaqueria on Instagram!
Vincent's NYC Wood Fired Pizza
Vincent's NYC Wood Fired Pizza  trailer   offering fresh and delicious personal wood fired pizza pies. View menu on @vincents_nywf_pizza on Instagram story highlights
Island Empanada
Long Island's favorite   Island Empanada   food truck serving empanadas, mac and cheese bites and more! Menu items vary from week to week. See the truck for details.
Anona Blends
Anona Blends is a local food truck focusing on heathy vegan/vegetarian/pescatarian tacos, quesadillas, smoothies and espresso.   View menu on @anonablends Instagram story highlights
Starbucks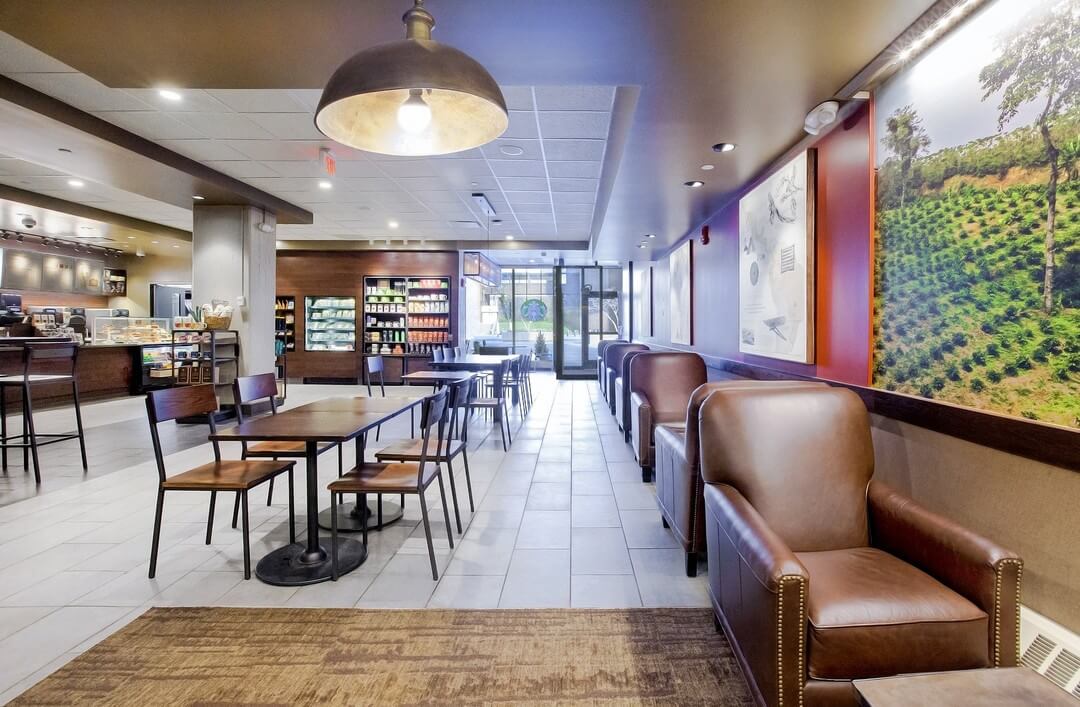 Located at    Roth Food Court  and the   Melville Library.
Full line of   Starbucks™  hot and chilled espresso beverages and Teavana tea, frappuccinos, seasonal and specialty drinks, traditional Starbucks™ food menu for breakfast, lunch, dinner and snacking.    
Catering
If you have an upcoming group meeting, be sure to check out the new online catering menu!
Simons Center Café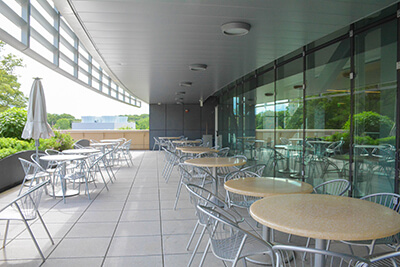 Simons Center Cafe is open for dine-in or takeout. Second floor rooftop garden is available for outdoor seating. From 8:30am-10am, made to order egg sandwiches, yogurt with fruit and granola and hot oatmeal will be available. You can also pre order your lunch!
Avenue C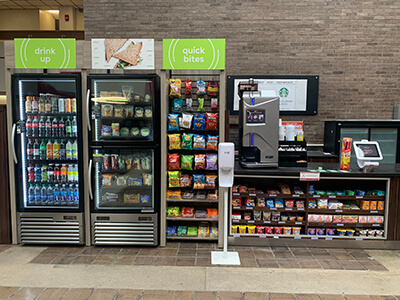 The new Avenue C self-checkout micro-markets feature Starbucks and Peet's Coffee, salads, wraps and snacks. Locations include School of Dental Medicine Cafe, Life Sciences, Chapin Commons, Harriman, Administration building and Southampton Library. Additional locations coming soon!
Vending
There are over 80 convenient vending machine locations across campus. Find a vending machine in your location and see which machines accept Wolfie Wallet to save 8% on your purchase, excluding Vengo machine locations. Dining Safety
The Faculty Student Association (FSA) and CulinArt are adhering to the strongest safety measures, including additional sanitation and disinfecting practices, enhanced hand-washing protocols, use of gloves and facial protection for our employees, and we are providing contactless payment options for our customers. All customers must wear a mask when entering dining locations but it may be removed while eating and drinking. Find out more on the dining website.
Stony Brook and Seawolves Apparel and Merchandise
Stop by Shop Red West for the latest Stony Brook branded apparel and merchandise or to grab a quick snack. Download the My College Bookstore app and get 10% off a Stony Brook spirit apparel item! Be the first to hear about special sales, trends, events and giveaways plus save 10% on your next apparel purchase when you subscribe to Shop Red emails.