Skip Navigation
Smart & Resilient Cities
and Ecosystems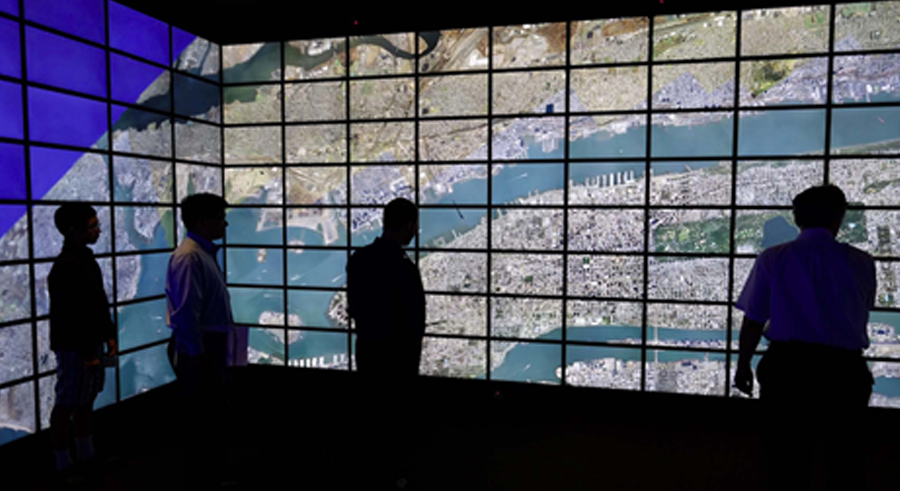 Background
  It is estimated that 70% of the world's population will live in urban centers by 2050. Cities provide vital resources and serve as centers of innovation, culture, and community. Cities are also remarkable centers of productivity. The New York metropolitan area, for example, generates nearly 10% of the gross domestic product (GDP) of the United States. At the same time, cities face enormous challenges, from climate change to terrorist threats. Coastal communities are especially vulnerable. Complications from climate change, such as sea level rise and increased storm frequency and intensity, will stretch our capacity to protect urban populations and centers of productivity.
Continue Reading...
  Despite these challenges, the rapid development of information and computer technology, including artificial intelligence (AI) and the Internet of Things offer new opportunities to make our cities more sustainable, resilient and "smarter." For example, they enable us to re-think our transportation system and how we move goods and services. New computational approaches are providing opportunities to develop predictive models of integrated coastal processes at greatly improved scale and accuracy. Advanced visualization and communication tools help us better manage our critical infrastructure systems.
Resilient Coastal Cities and Ecosystems
  Nearly 40% of the world's population live within 100 km from the coast and climates are changing – it is getting hotter; rainfall and heavy flooding rainfall are increasing; sea level is rising, hurricanes are becoming more powerful and frequent, and the risk for major storms is on the rise. This leaves a large percentage of the population vulnerable, and puts our future economic prosperity and the viability of coastal communities at risk. Hurricane Sandy, the second-costliest hurricane in United States history, was one wake-up call. Worldwide, coastal populations are at risk of losing major elements of their critical infrastructure, transportation and communication systems, sewage treatment, business districts, health care facilities, public security, safety networks and ecosystem services.
The College of Engineering and Applied Sciences in partnership with the School of Marine and Atmospheric Sciences is leading the effort to identify survival solutions for making our coastal cities and ecosystems more resilient to climate threats. Specific innovations include:
  Integrative numerical modeling for hazard assessment
Utilize the massive computing architecture that now exists to develop a computational framework that integrates physical, socio-economic models and visualizations to protect life and property.
Model utilization for long-term planning
Develop and test technological solutions against various climate scenarios.
  State-of-the-art physical, hydraulic modeling center
Develop the nation's largest and most advanced research-grade wave basin facility for marine and coastal solutions.
Communication through immersive visualization and stakeholder interaction
Develop and utilize visualization tools, such as the Stony Brook University Reality Deck, to engage public, private and government policy makers and stakeholders.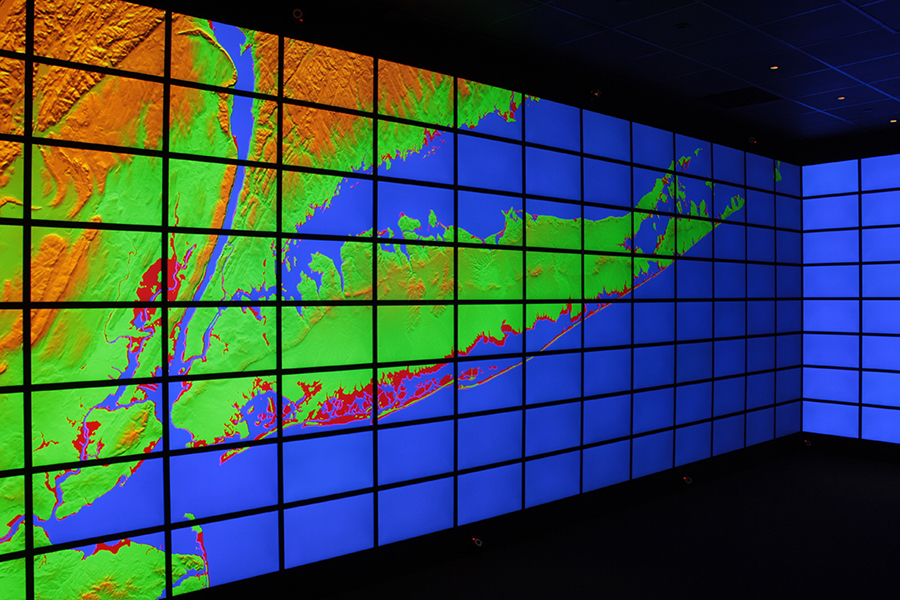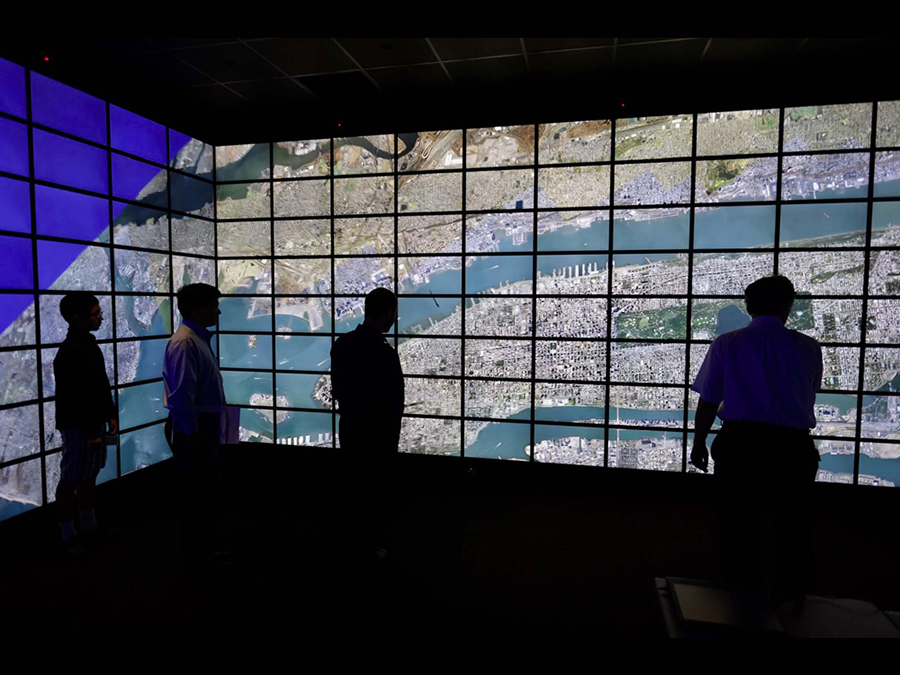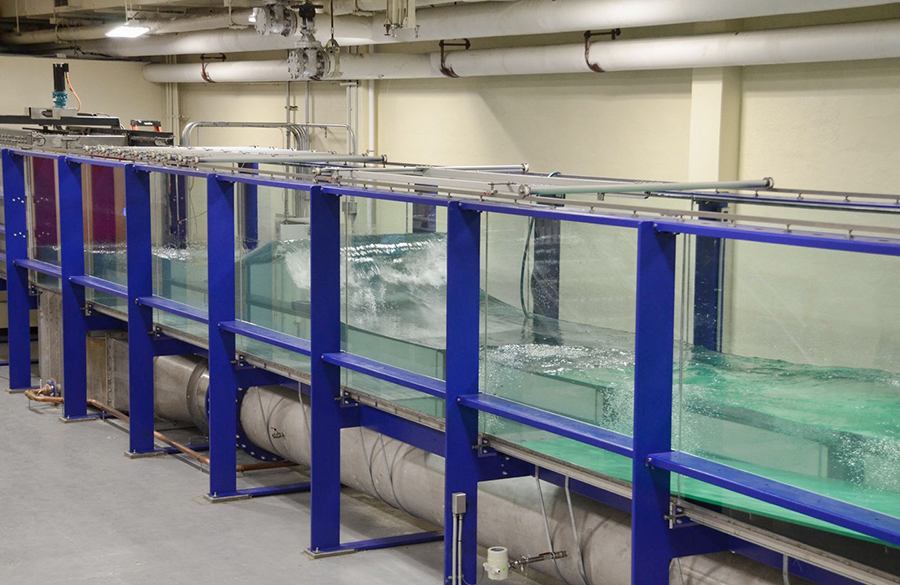 Sustainable, Energy-Efficient Transportation Systems
  Transportation accounts for 28% of total energy used in the United States, and an equal share of the country's greenhouse gas (GHG) emissions. Currently, it is widely understood that one of the causes of climate change is GHG from use of fossil fuels in transportation as well as industrial, commercial, and residential power generation. Recent studies have shown that petroleum-based fuels account for 97% of energy use in the transportation sector. The same studies indicate that the combined U.S. transportation modes produce 28% of the GHG emitted annually in the country. This effect, combined with the increasing U.S. population, has resulted in transportation CO2 emissions increasing faster than the U.S. economy as a whole. It was also shown that passenger and freight vehicles using surface transportation modes account for 88% of energy use and CO2 emissions of transportation.
The College of Engineering and Applied Sciences is developing innovative technologies and methods that inform policy and significantly reduce transportation energy use and emissions. Specification innovations include:
Connected vehicle technology
Investigate vehicle-to-vehicle and vehicle-to-infrastructure communication for reducing road congestion and fuel consumption.
Alternative fuels   
Explore the benefits and challenges of using alternative fuels in passenger and freight vehicles.
Data analytics for transportation operations.
Utilize big data and emerging technologies in decision-making for optimizing operation of highways and ports, and policy analytics to identify regional-scale solutions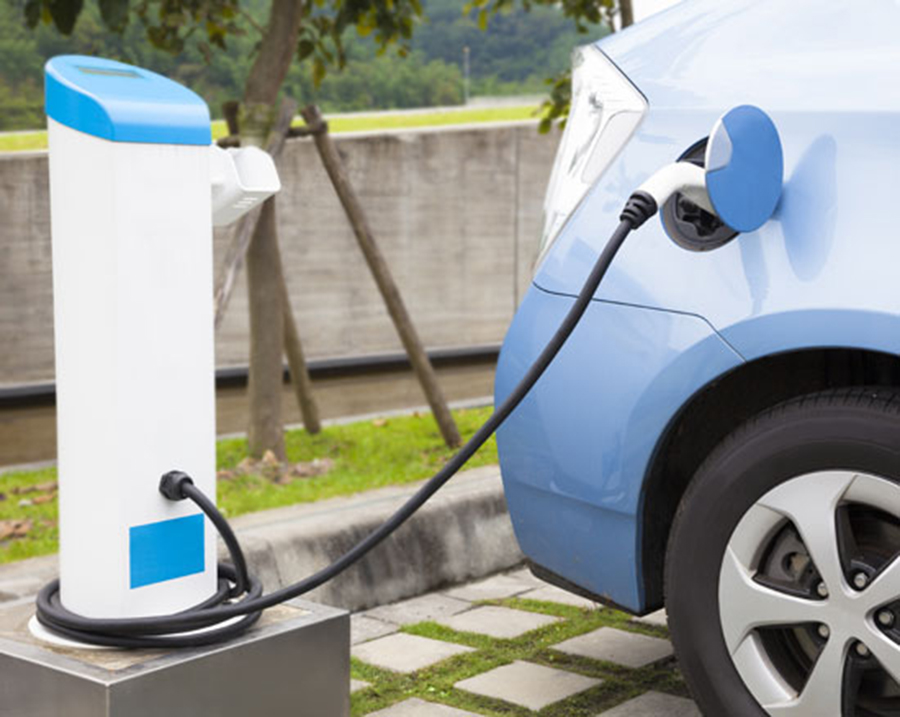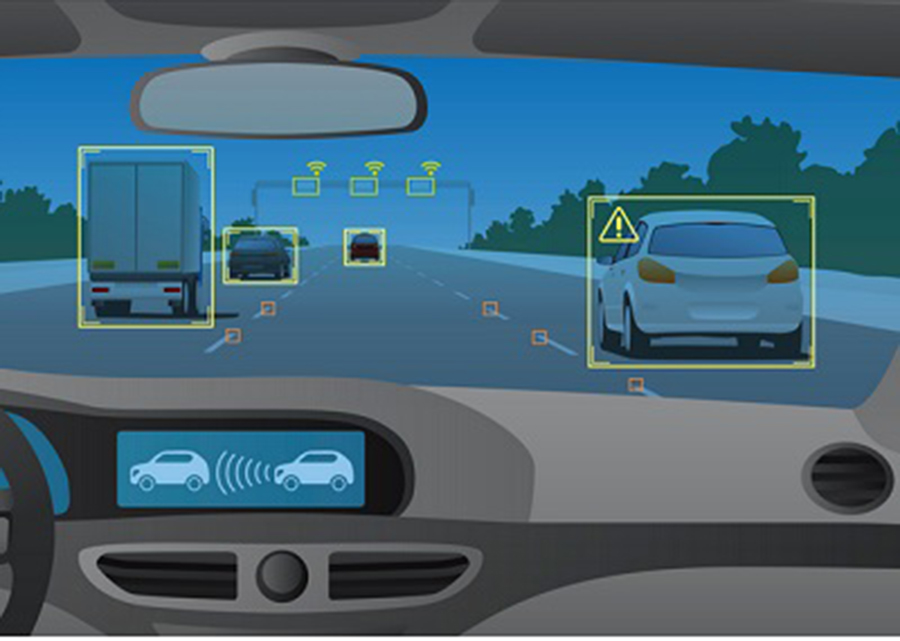 Promoting Smart, Healthy Cities
  In the cities of advanced economies there will be significantly more people aged over 65 than younger than 15. Cities will continue to account for substantial energy usage, and carbon emissions and will be centers of much of the economic activities. However, today's cities already face major challenges due to population growth and aging populations, coupled with weakening infrastructure such as roads and power grid, and services such as healthcare and security against issues like terrorism, natural disasters, and technological emergencies .  The goal of this initiative is to develop cyber- and cyber-physical technologies to address the growing challenges of our cities.
In the shadows of New York City - one of the world's major urban agglomerations and most prominent living laboratories - the College of Engineering and Applied Sciences is uniquely positioned to address the future challenges of urbanization.  Our faculty, researchers and students are engaged in technologies related to cyber-physical systems, artificial intelligence, Internet-of-Things, sensors, medical devices, assistive technologies, robotics and wireless networking technologies. These areas, together or in isolation, can address the growing challenges of urban living. Specific focus areas in this initiative include:
Smart spaces
We are working towards developing technologies that blend into the environment and seamlessly characterize not only how people interact with physical objects, but also how objects interact with one another. To this end, we will develop devices and systems that connect physical objects to their virtual representations in remote data systems.  Advanced machine learning with the collected data will provide a high level of understanding about use of space, objects and various interactions and help us monitor and control the environment as needed.
  Data analytics and visualization
Tomorrow's urban infrastructure and services, must evolve in unison with macro-level processes, including commuting, shopping, tourism, socializing, etc. The corresponding data are distributed and segmented in myriad ways in various agencies. Data analytics can be employed to develop tools that county, state or federal agencies can utilize for better planning and more meaningful data collection for the future.
  Aging-in-place
As urban populations migrate towards most aged, the use of sensors, devices, communication, AI and robotics technology is growing to help older generations lead independent, healthy and productive lives. Using our expertise in these fields we will work with social scientists, social workers and health-care professionals to explore new ways to embed these technologies into the daily lives of the elderly.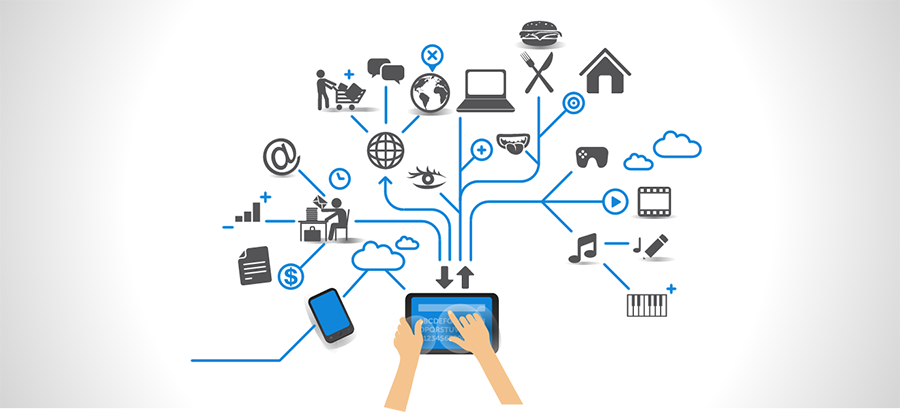 Ensuring "Critical Infrastructure"
  Critical infrastructure is vital to the safety, security and economic well-being of the nation and all its citizens. Disruptions such as cyber attacks and terrorist threats, technological breakdowns (e.g., electrical blackouts), and natural disasters, can have crippling effects across sectors on regional and national scales. The current state of the U.S. transportation infrastructure is quite poor and will require significant investment and modernization. Recent developments in sensors and data analytics provide new opportunities to assess and reduce critical infrastructure vulnerabilities.
"Smart" infrastructure projects being led by the College of Engineering and Applied Sciences include:  
  Camera-based surveillance
Advances in computer vision, especially in human activity recognition, and the availability of inexpensive networked cameras, enable surveillance of critical infrastructure for improper use, terrorist threats, and physical attacks. On a related note, using computer vision to monitor crowds and detect abnormal activities would be useful both in situations of infrastructure failure (e.g. train station or airport emergencies, street closings etc.) as well as endangering public and infrastructure safety (e.g. airline terminal crowd behavior), while still preserving individual privacy. CEAS researchers have significant expertise in human activity modeling and recognition using cameras and other imaging techniques.
  Embedded sensors
Placing sensors on critical infrastructure such as bridges and tunnels would enable below-the-surface assessment of the condition of the structure. This can be used for predictive modeling for stress and failure of the monitored structures.
  Camera-based inspection
Currently visual inspection of road surfaces, railroad infrastructure, critical train components, etc. is typically handled by inspectors, often infrequently, so problems are not always readily apparent. These delays can increase the probability of accidents, as well as maintenance cost that arise when problems deteriorate. Camera-based inspection for roads and railroads can be collected automatically and continuously analyzed from vehicles moving on the infrastructure at very little cost. In the case of As one example, we are already participating in the development of roadway assessment data collection that can be crowdsourced to drivers using the road.
  Cybersecurity
Stony Brook University's strength and investment in cybersecurity can secure infrastructure from cyber attacks, not only for modern systems but also for legacy systems that might not have the latest safeguards. Cyber-physical modeling can identify vulnerabilities in complex systems that combine physical and software components, such as electricity grids, air-quality systems etc.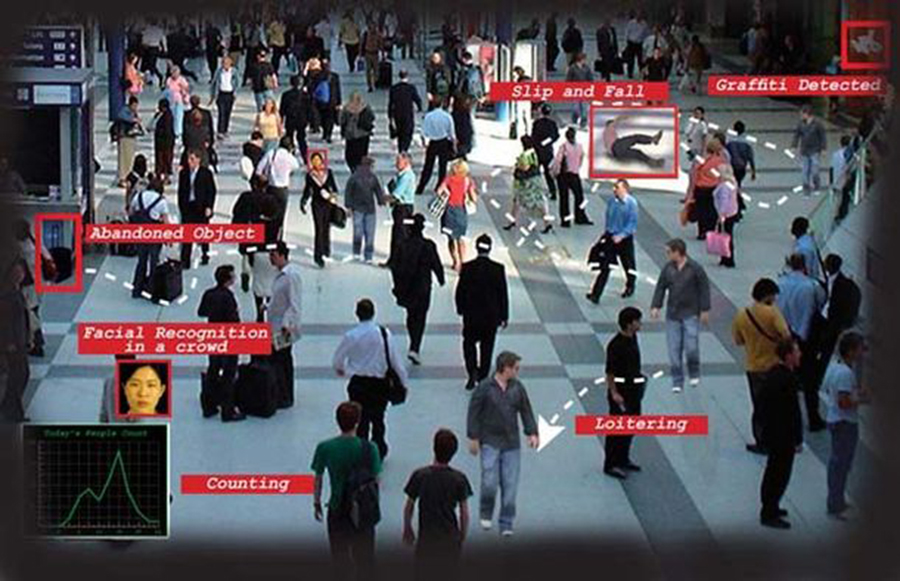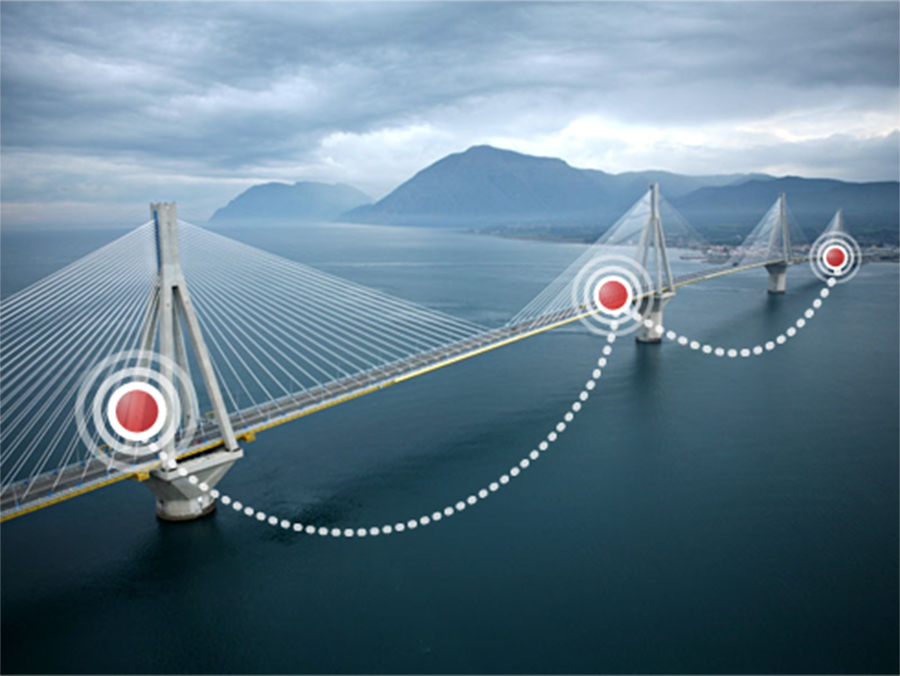 Summary and Recommendations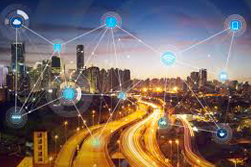 "Smart & Resilient Cities and Ecosystems " encompasses four topics for engagement to adopt potential solutions and tools and resources needed to implement them.
Resilient Coastal Cities and Ecosystems
Sustainable, Energy-Efficient Transportation Systems
Promoting Smart, Healthy Cities
Ensuring "Critical Infrastructure"
Enhance modeling capabilities
Establish unique resources for computational and physical modeling of cities and ecosystems.
Develop integrated graduate curricula
Develop graduate programs, from certificates to PhDs, that cross-cut multiple disciplines.
Build expertise
Establish university clusters and recruit an interdisciplinary group of faculty with joint appointments.
Create the Institute for AI-Driven Discovery and Innovation
Catalyze interdisciplinary collaborations across the university leveraging AI as an enabling technology for  advancing the cities and ecosystems of the future.
Engage stakeholders and create partnerships
Engage the public and policy makers on the challenges, opportunities and solutions available to create Smart and Resilient Cities and Ecosystems.