Skip Navigation
Presidential Search
Stony Brook University has commenced a comprehensive national search for its sixth president.
Welcome
Message Regarding the Coronavirus as Classes Begin (Jan. 27, 2020)
To the Campus Community:
Stony Brook University is closely monitoring the novel coronavirus situation and is in close communication with SUNY as well as community partners as things continue to evolve.  At this time, out of an abundance of caution for classes starting on Monday, we ask the following:
People who have had fever and/or symptoms of lower respiratory illness (coughing, difficulty breathing, etc.) in the last 14 days before symptom onset and recent travel to Wuhan, and symptomatic individuals with exposure to someone with recent travel to Wuhan or laboratory-confirmed 2019-nCoV, as well as people who have recently traveled to Wuhan and in doubt of exposure to 2019-nCoV should not come to classes or offices until deemed safe by health personnel or after a two-week observation period of possible exposure. 
In the Spotlight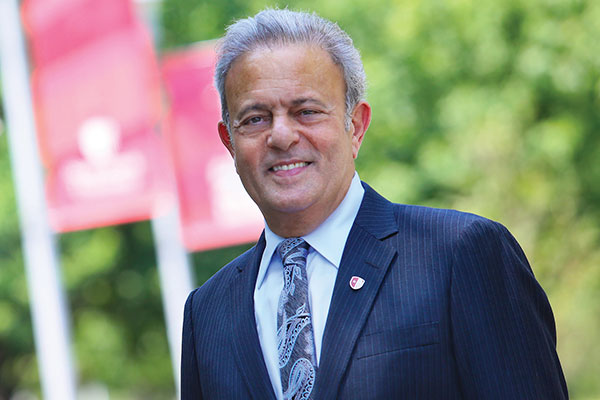 2019 State of the University Address

Stony Brook University Interim President Michael Bernstein delivered the 2019 State of the University Address on October 16, at the Staller Center.

President's Office Hours
Interim President Michael Bernstein holds office hours each semester to set aside time to meet with Stony Brook University students. These office hours are an ideal opportunity for students to share their thoughts and discuss a variety of subjects about the University.