Skip Navigation
Welcome
Welcome to Stony Brook University

In just a half century, Stony Brook University has established itself as one of the nation's premier research and educational institutions.
Ranked among the top one percent of universities in the world, Stony Brook sets a high standard for scholarship and teaching through top-ranked programs and our esteemed faculty and staff.
Our strong reputation is a testament to our remarkable students: they represent the best of what public higher education can and should offer.
Here at Stony Brook, we remain deeply committed to promoting affordable excellence in a supportive and inclusive environment.
In the Spotlight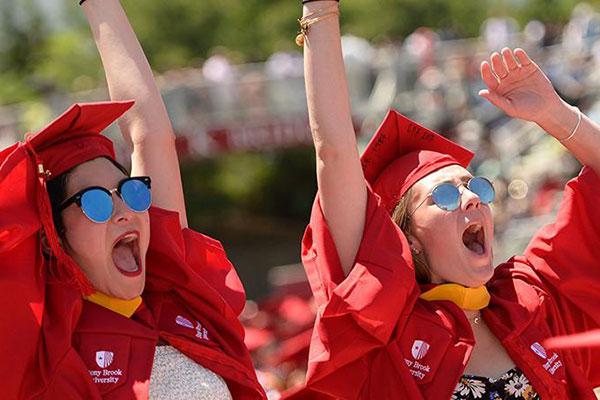 2019 Commencement Features Stony Brook's Largest, Most Diverse Graduating Class

Stony Brook University honored the largest graduating class in its history, celebrating its 59th Commencement at Kenneth P. LaValle Stadium. The Class of 2019 joins the ranks of nearly 200,000 Seawolves worldwide .

President's Office Hours
Interim President Michael Bernstein holds office hours each semester to set aside time to meet with Stony Brook University students. These office hours are an ideal opportunity for students to share their thoughts and discuss a variety of subjects about the University.