Skip Navigation
Message from Dr. Stanley
January 17, 2018
The Administration's decision to rescind 'Temporary Protected Status', or T.P.S., creates a vulnerability for every family that has come to the United States seeking safe haven.
An example close to home is that of Stony Brook University senior, Rodman Serrano '18, who eloquently described his family's journey in the Opinion pages of the  New York Times last week .
The concept of breaking up families like the Serranos is counterintuitive to the very foundation on which our country was formed.
In the Spotlight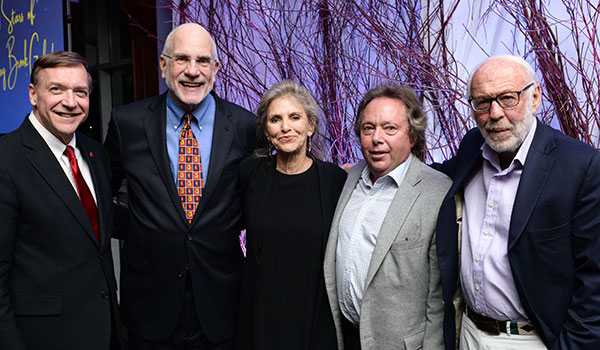 The 2018 Stars of Stony Brook Gala

Nearly 700 guests gathered on Wednesday evening at Pier Sixty at Chelsea Piers to honor one of America's most dedicated and energetic art and education benefactors, Dorothy Lichtenstein, at the annual Stars of Stony Brook Gala.
President's Office Hours
Beginning with the Fall 2017 semester, President Stanley will hold office hours to set aside time to meet with Stony Brook University students. These office hours will be an ideal opportunity for students to meet President Stanley to share their thoughts and discuss a variety of subjects about the University.