Skip Navigation
Message from Dr. Stanley
Statement from President Stanley on the administration considering proposals to limit visas for students from China
June 1, 2018
One of the critical components of America's leadership in innovation and competitiveness in the global economy has been our ability to attract the best and brightest from around the world to study at our research universities.  This has been particularly impactful in science and engineering graduate programs, where in some areas between 50 and 81% of the students are international students.  Many of these students choose to remain in the U.S. after college to start businesses and families, bring innovation to research and industry, help grow our economy, and maintain our country's diverse cultural character.
In the Spotlight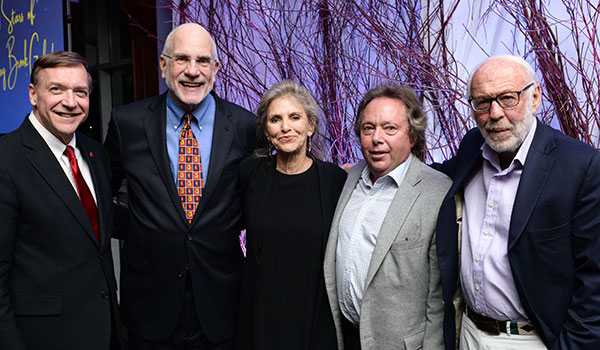 The 2018 Stars of Stony Brook Gala

Nearly 700 guests gathered on Wednesday evening at Pier Sixty at Chelsea Piers to honor one of America's most dedicated and energetic art and education benefactors, Dorothy Lichtenstein, at the annual Stars of Stony Brook Gala.
President's Office Hours
Beginning with the Fall 2017 semester, President Stanley will hold office hours to set aside time to meet with Stony Brook University students. These office hours will be an ideal opportunity for students to meet President Stanley to share their thoughts and discuss a variety of subjects about the University.