Skip Navigation
Presidential Search Update
Stony Brook University has completed a comprehensive national search for its sixth president.
Welcome
A Message of Gratitude
March 27, 2020
Dear Staff Colleagues,
I write you, on behalf of our institutional leadership team, with a profound sense of gratitude as we confront the COVID-19 pandemic.
Stony Brook University employees are performing critical duties, both in-person and remotely, ensuring that our systems are fully operational, our facilities are safely and appropriately maintained, and, most of all, our patients' needs are best met by our healthcare system. All of you have stepped up to make this possible, and you have done so while managing personal obligations that have dramatically increased. Through all this, you have executed your mission with commitment, strength, and poise.
In the Spotlight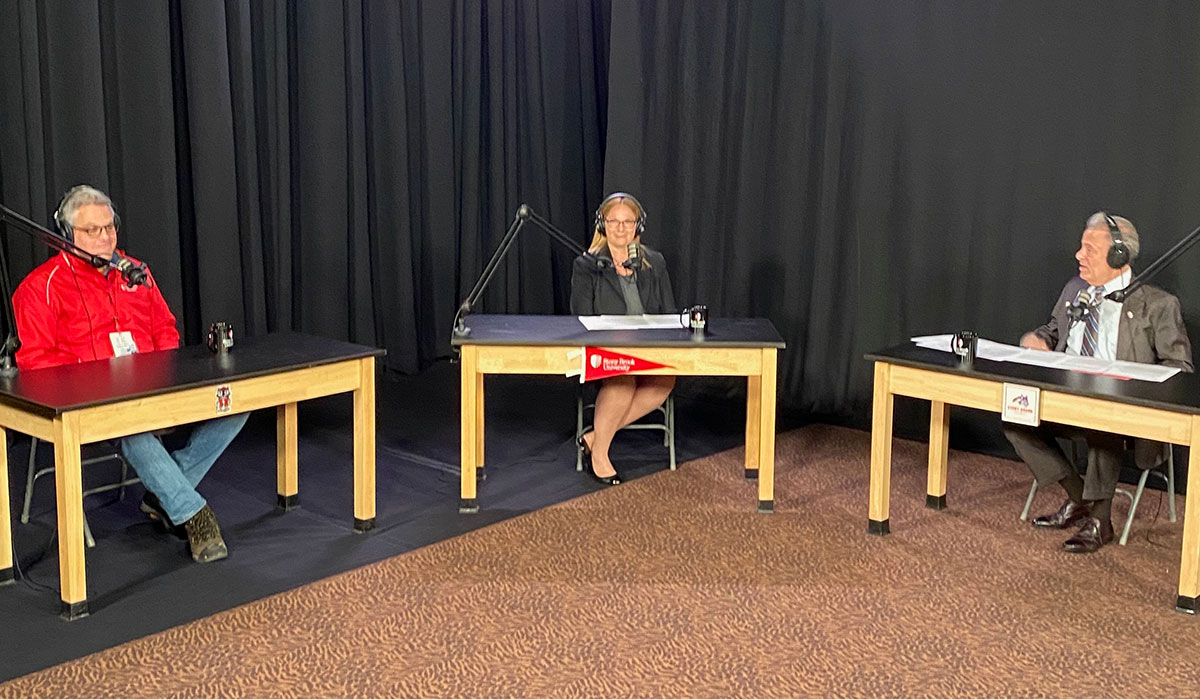 Beyond the Expected Vodcast
The Coronavirus Effect: Medicine Response

This episode of "Beyond the Expected" looks at the temporary 'new normal' for the Stony Brook University faculty, staff and leadership. Interim President Michael Bernstein talks to campus leaders at the heart of these efforts who have been called to rise up to the unprecedented challenges of COVID-19.