Skip Navigation
Welcome
Welcome to Stony Brook University

In a short span of time — in less than 60 years — Stony Brook University has become one of the top research universities in the country and is among the top 1 percent of higher education institutions in the world. There are many reasons why we have earned this reputation; providing a world-class education for our students is only one of them.   
By exploring this website, you will discover what sets Stony Brook apart — from our stellar facilities and our top-ranked programs to our distinguished faculty, and of course, our incredible students. See firsthand how a Stony Brook education can take you far beyond what you think is possible.
In the Spotlight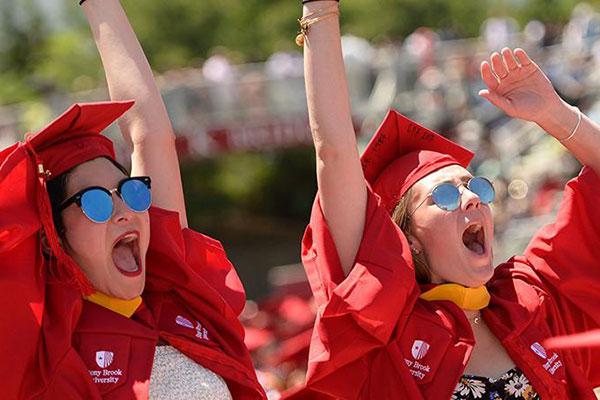 2019 Commencement Features Stony Brook's Largest, Most Diverse Graduating Class

Stony Brook University honored the largest graduating class in its history, celebrating its 59th Commencement at Kenneth P. LaValle Stadium. The Class of 2019 joins the ranks of nearly 200,000 Seawolves worldwide .