Skip Navigation
Presidential Search
Stony Brook University has commenced a comprehensive national search for its sixth president.
Welcome
Message to the Campus Community about the 2019 Novel Coronavirus
To All Faculty and Staff,
We are in the middle of the seasonal onset of influenza-like illnesses, and as you may have seen in the news, the Centers for Disease Control and Prevention (CDC) is closely monitoring an outbreak of a 2019 novel coronavirus (2019-nCoV). This novel coronavirus is a respiratory tract illness that presents flu-like symptoms. It was first identified in December 2019 in Wuhan City, Hubei Province, China, and has spread to several countries, including one case in the US. 
This could potentially be a serious and highly contagious illness; therefore, in an effort to educate our community, we are sharing important information about this virus and what to do if you suspect that you fit the following criteria and are experiencing symptoms:
In the Spotlight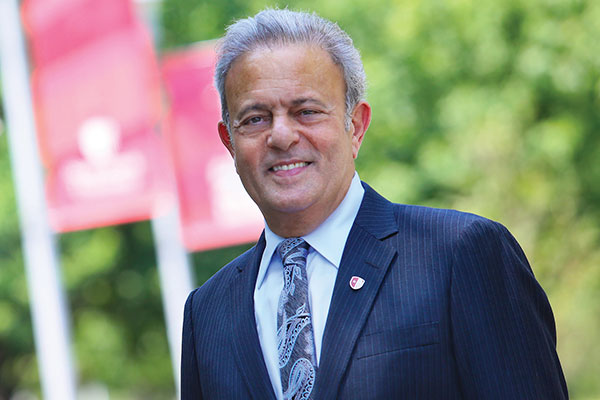 2019 State of the University Address

Stony Brook University Interim President Michael Bernstein delivered the 2019 State of the University Address on October 16, at the Staller Center.

President's Office Hours
Interim President Michael Bernstein holds office hours each semester to set aside time to meet with Stony Brook University students. These office hours are an ideal opportunity for students to share their thoughts and discuss a variety of subjects about the University.