Skip Navigation
The Future of Tamil Studies Symposium
September 26 - 27, 2019

Thursday, September 26 
Preview film screening:
Sakthi Vibrations
An ethnomusicological documentary

Charles B. Wang Center Theatre

7:00 pm 

Produced and Directed by Zoe Sherinian
Edited by Sundance Fellow, Jeffrey Palmer
The Sakthi Folk Cultural Centre, in Tamil Nadu, India led by two radical Catholic nuns uses the Tamil folk arts to develop self-esteem and economic skills in young Dalit women (outcastes or untouchables). Sakthi reclaims the degraded parai frame drum to re-humanize and empower the young women through the physical embodiment of confidence in performance and a regenerated cultural identity in a complex campaign against gender, class and caste subjugation. 
This participatory ethnomusicological documentary seeks to reveal and analyze Sakthi's outstanding model for Dalit women's development that integrates folk arts performance with social analysis, micro-economic sustainability, self-esteem and community development.  
Friday, September 27, 2019 


The Future of Tamil Studies Symposium



Humanities Institute - HUM 1008


12:00 pm - 5:15 pm 


Studying an ancient yet still relevant Tamil language and its literature offers scholars insights into humankind's earliest worldview providing context for our life today and our collective, global future.Join us for a discussion of what Tamil Studies will look like in the future, featuring experts in Tamil Studies.
1:00 pm
"Calling Other Shores: Tamil Studies in the Age of Decolonization"


Dr. Bhavani Raman
Associate Professor in History and Cultural Studies
University of Toronto

Presentation moderated by Eric Beverley, Department of History 

Dr. Raman's research interests include colonial law, and the wider Tamil world. She is currently working on the history of disturbed areas jurisprudence in early colonial India and new project that uses historical maps to understand the landscapes and environmental history of the coastal city of Chennai. Dr. Raman's first book, Document Raj: Scribes and Writing in Early Colonial India (Chicago, 2012), was about the early colonial histories of paperwork in Tamil speaking India.


2:00 pm
"Tamil Matters: Acquiring and Maintaining Language and Culture"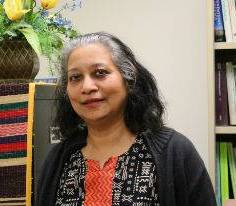 Dr. Usha Lakshmanan
Professor, Brain and Cognitive Sciences
Southern Illinois University

Presentation moderated by Lori Repetti, Department of Linguistics

Dr. Lakshmanan is a linguist who works on Tamil language acquisition across the lifespan, including child first language acquisition (acquisition of morphosyntax by Tamil speaking children), bilingual language acquisition (Tamil monolingual and bilingual children's narratives), second language acquisition (second/third language acquisition of Tamil by adult native speakers of Nepali and Hindi migrant workers in Tamil Nadu), as well as issues in bi/multilingualism.


3:15 pm
"The Tamil Parai Folk Drum: Historical Sources and Contemporary Identity Politics"


Dr. Zoe Sherinian
Professor and Chair of the Division of Musicology, Ethnomusicology, and Music in General Studies, University of Oklahoma

Presentation moderated by Margarethe Adams, Department of Music

Dr. Sherinianhas published Tamil Folk Music as Dalit Liberation Theology (Indian Univ. Press 2014) as well as articles on the Dalit parai frame drum; on activist ethnomusicology; and on the indigenization of Christianity. Dr. Sherinianhas produced and directed two documentary films: This is A Music: Reclaiming an Untouchable Drum (2011), on the changing status of Dalit (outcaste) drummers in India; and Sakthi Vibrations (2019).  She is an active musician who performs and conducts trainings in the parai drum and plays the karnatak mridangam and jazz drumset.  


4:15 pm
Panel discussion with speakers and faculty
Moderated by Dr. Eric Beverley, Department of History

Featuring: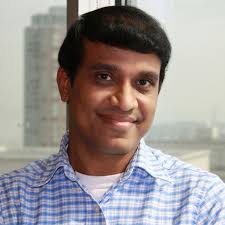 Dr. Kannabiran Ravishankar
Adjunct Professor of Comparative Literature (Tamil), University of Paris
Dr. Kannabiran Ravishankar (KRS) is a full-time investment banker and part-time adjunct professor with specializations in Comparative Linguistics, Literary and Grammatical History, Literary Astronomy, and Social Justice in the Tamil Language. He also maintains a deep passion for Changa Tamil literature, Tholkaappiyam grammar, and in the direct reading of literary texts in an effort to overcome commentator biases. A great part of his work is motivated by a belief that the spirit of the Tamil language should not be an exclusively scholarly endeavor, but should reach out to all. 
S.N. Sridhar
Professor of Linguistics and India Studies; Director, Mattoo Center for India Studies
Professor S.N. Sridhar has published extensively on the Kannada language and South Asian linguistics.  His research involves morphology, syntax, psycholinguistics (language production and processing of mixed languages by bilinguals), sociolinguistics (language modernization, spread, and standardization), second language acquisition and teaching, multilingualism (borrowing, convergence, and code-mixing, Indian English and world Englishes) and translation.  He is author of Kannada: Descriptive Grammar (Routledge), Cognition and Sentence Production (Springer), and Indina Kannada: Rachane mattu Balake (Contemporary Kannada: Structure and Functions, Abhinava), and co-editor of Ananya: A Portrait of India (AIA), and Language in South Asia (Cambridge). He is Chief Editor and translator of a 15th c. Mahabharata being published by Harvard. Currently, he is President of the International Association of World Englishes.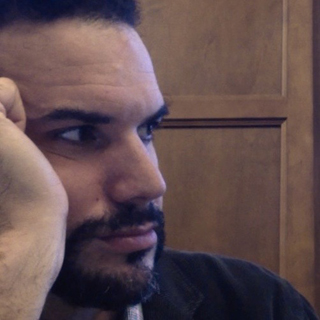 Moderator: Dr. Eric Beverley
Associate Professor, Department of History
Dr. Beverley teaches courses on South Asia, the Muslim world, colonial and postcolonial studies, and other topics. His research on modern and early modern South Asia and the Indian Ocean world examines topics ranging from sovereignty and the making of the global state system; to law, crime, and borderlands; to transnational connections and urban change. His book, Hyderabad, British India, and the World: Muslim Networks and Minor Sovereignty, c. 1850-1950, was published by Cambridge University Press (UK, 2015; India, 2016).



The College of Arts and Sciences 
would like to acknowledge the generous support of this symposium
 by
The Anandavalli and Dr. G. Swaminathan Endowed Research Professorship in Tamil Fund, 
established by Dr. Bala and Prabha Swaminathan. 
Complimentary parking is available on Thursday evening in the Administration Overflow Lot across Circle Road from the Wang Center. Paid parking is available on Friday in either the Administration Overflow Lot or in the Administration Garage.