Skip Navigation
Marissa Kelberman '19
Political Science and Philosophy double major, Professional Writing minor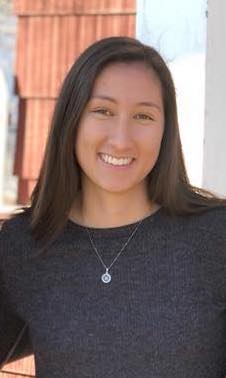 Marissa Kelberman came to Stony Brook University from Boston as a recruit for the Women's Soccer team. A dedicated student and an empathetic individual, she has built up an impressive track record in terms of both academics and extracurriculars. 
Why Stony Brook? 
I loved the area and the community that the athletics department provided for me.
On her majors and minor:
I wanted to go to law school, so I began with just political science. I happened to take a philosophy course my first semester freshman year and ended up really liking the format and the thought experiments I did. I picked up the writing minor because I really liked my 102 professor. 
Personal interests: 
I really love writing and poetry.  
Greatest accomplishments:
My soccer team won the America East Championship twice while I've been here, 2017 and 2019.  
Awards and accolades: 
Dean's List every semester, America East Fall Honor Roll 2016, Apple Training Institute Conference Attendee, NCAA Careers in Sports Forum attendee, America East Commissioner's Honor Roll 2016; Pi Sigma Alpha Honors Society, College of Arts and Sciences Dean's Student Advisory Council, UpStander Award, Stony Brook CAS Dean's Excellence Scholar & Campus Grant Scholarship, and was a research assistant in the Department of Political Science and a poster presenter at Stony Brook's Undergraduate Research & Creative Activities Symposium. 
Plans for post-graduation: 
I plan to attend law school. My goal is to practice family law to advocate for children.
Clubs and organizations: 
Team Impact Fellow, Red Watch Band Care Team, Peer Athlete Wellness Seminar (PAWS), Student Athlete Advisory Council (SAAC), Student Athlete Peer Advisor, One Love Facilitator, Teaching Assistant in philosophy and political science.  
Advice for future Seawolves:  
In college, and also in life, it is possible to commit no mistakes and still lose. This is not a reflection of the person you are. This is not a weakness.