Skip Navigation
Olivia Garrison '19
BA Women's, Gender and Sexuality Studies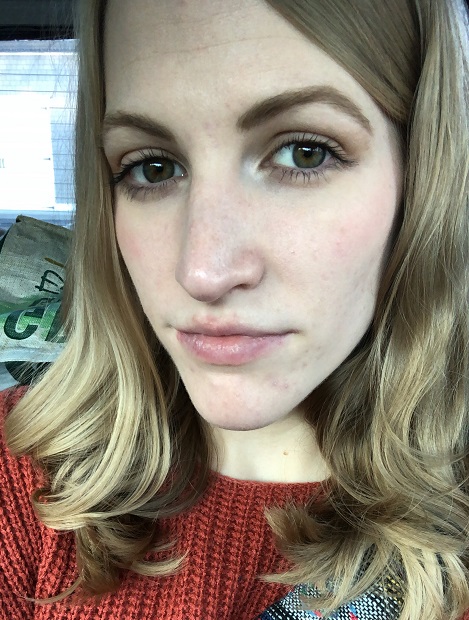 As a sophomore transfer student at Stony Brook, Olivia Garrison needed a class to complete her schedule, so she enrolled in WST/EGL 276: Feminism: Literature and Cultural Contexts. A Mathematics major at the time, Olivia was very interested in Women's Studies topics. And as it turned out, the choice of that particular SBC course would shape the rest of her college experience. 
Fast forward three years to December 2019, Olivia will graduate cum laude with a BA in Women's, Gender, and Sexuality Studies. She completed a capstone thesis on the complexities of disability, employing Kimberlé Crenshaw's concept of intersectionality, and drawing on theoretical texts, documentary films, and personal narrative in order to expand that concept to fully include those with disabilities. Her success despite a significant change of course as an undergraduate is only one of many examples of her ability to adapt to and excel in new situations. 
Olivia was born in Dayton, Tennessee, where she and her four siblings were homeschooled by her mother. When she was seven years old, Olivia and her family moved to Shelter Island, New York. At that point, her parents decided to enroll her and her siblings in the local public school. She graduated from Shelter Island High School in 2015 as the Valedictorian of her class.
When the time came to consider colleges, Olivia wanted mainly to attend school somewhere far from home. "Coming out of high school, I was convinced that I wanted nothing more than to go to a large school far away from Long Island, and have the quintessential 'college experience,'" Olivia said. However, her actual experience didn't turn out quite as she expected. "I attended Iowa State University for my freshman year and though I loved it and made some amazing friends, learning that my dad had to take out a loan for me in order to cover my payments was enough to send me panicking back to New York. Coming from a big family, my parents could not afford to pay for college for five children. So, like my two older brothers before me, I would pay my own way through college. After that first year, I knew I had to make a better choice financially if I wanted to continue my college education."
Olivia returned from Iowa to reassess her situation and plot out a new trajectory. "Once I was back on Long Island, the decision to go to Stony Brook was immediate," she recalled. "I knew that I wanted to get my Bachelor's degree from a great school, and wanted to commute to avoid paying room and board. Stony Brook was the logical choice, and I am very privileged to live so close to such an amazing school. Otherwise, I may not have been able to get a college education. Since Stony Brook's tuition is so affordable, I was able to work tirelessly each summer to make enough money to afford my education. So many college students in America do not have that same opportunity, and I am forever grateful to have had access to a quality education."
Olivia initially chose to major in Mathematics. Although she enjoyed the subject, her real interests were in other topics. "I had convinced myself that the only way I could be considered an advanced 'woman of today' would be if I went into STEM," she said. "I loved math and science in high school, so I thought that would be the best path for me. But I always knew something was missing." After taking her first WGSS course, Olivia realized what that something was. "Each day, my WGSS courses left me feeling empowered, and more importantly, like I was learning something worthwhile. It was not until I took WST/EGL 276 with Brandi So that I realized just how ignorant I had been. It opened my eyes to all the assumptions I had previously been carrying, and to the importance of challenging them! Needless to say, at the start of my second semester at Stony Brook, I became a WGSS major and never looked back. I genuinely believe every person should take at least one WGSS course in their college career."
After switching majors, Olivia found all of her courses exhilarating. "Overall, my favorite courses were the ones I took with Professor Lisa Diedrich," she says, including Graphic Cultures, and Global Science/ Women's Health. "I will never forget the experiences of reading Vietnamerica and watching Grave of the Fireflies in Graphic Cultures, and reading The Spirit Catches You and You Fall Down and The Immortal Life of Henrietta Lacks in Global Science/ Women's Health. Those are the kinds of texts that change you as a person, especially when the conversations facilitated by a professor such as Lisa Diedrich are as insightful as they are. I will forever cherish those moments in class, and those texts on my bookshelf."

Olivia takes pride in all the work that went into getting her college education. "At this point in my life, I consider graduating from college to be my greatest achievement," she says. "Especially since every penny put into my degree came from my own pocket (and will continue to as I pay off my loan from my time at Iowa State), I feel immensely proud of myself for enduring countless all-nighters, working to put myself through college, and getting the good grades to make it all feel worthwhile."

Attending college is tough work, and managing one's time and level of stress is a demanding and ongoing process. Olivia offered the following advice for future Seawolves: "Remember that this stage of your life is only temporary. And celebrate every win, no matter how small. Being a student is hard, and when in the throes of endless assignments, it can be difficult to remember that what you're doing is impressive, and you should be proud of yourself. So try to take some time to acknowledge each accomplishment and item checked off your to-do list before you throw yourself into the next task. Lastly, remember that it's okay if you don't know exactly what you want to do with the rest of your life while you're in your 20s (or any age!). So take some time to figure out, and to learn who you are as a person. Life will not pass you by if you give yourself a moment to just breathe and discover who you truly are and what you want from life."