Skip Navigation
mary jo bona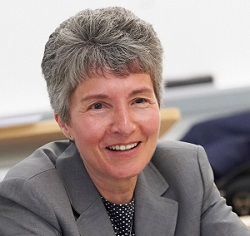 Distinguished Professor and Associate Dean for Faculty Affairs
College of Arts and Sciences
Stony Brook University
As Associate Dean for Faculty Affairs, Mary Jo Bona focuses on faculty recruitment, mentoring, development, and promotion, working with departments to build the strongest possible support networks for faculty at all levels.

A distinguished professor of Women's, Gender and Sexuality Studies and English at Stony Brook University, Bona's expertise in feminist literary studies examines the nexus between gender and ethnicity, with transnational migratory identities, material cultures, and Italian diaspora studies as primary intersections. Each of these areas intersects and have never been separated throughout Bona's scholarship and teaching as she has worked within and across disciplinary boundaries throughout her career.
After serving for 10 years as an assistant/associate professor of English and Women's Studies at Gonzaga University, Bona joined the Stony Brook faculty in 1999 to build the program in Italian American studies. Since then, she has served in various leadership positions: Graduate Director of the Department of European Languages, Literatures and Cultures, Director of Italian American Studies, Chair of FAHSS, and in multiple chair positions of the program in Women's Studies, including the inaugural department chair of Women's, Gender and Sexuality Studies.
Email: mary.bona@stonybrook.edu