Skip Navigation
Clinton T. Rubin, Ph.D.
Research Focus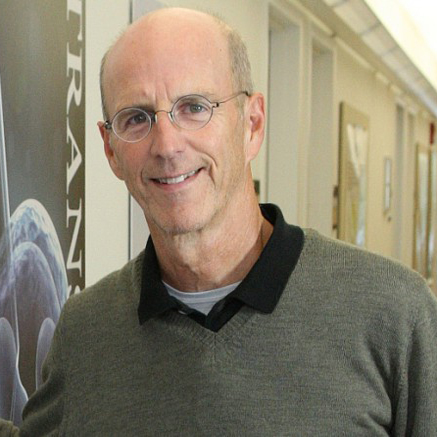 The major research focus of our lab's work is targeted towards understanding the cellular mechanisms responsible for the growth, healing and homeostasis of bone. More specifically, we are interested in how biophysical stimuli (e.g., mechanical, electrical, ultrasound) mediate these responses. The clinical significance of this work is applicable to the inhibition of osteopenia, the promotion of bony ingrowth into prostheses or skeletal defects and the acceleration of fracture healing. These goals are approached via interdisciplinary studies at the biochemical, molecular, cellular, tissue, organ, computational (e.g., FEM) and clinical levels.  Our lab is also very interested in how mechanical signals bias the fate selection of mesenchymal and hematopoietic stem cells, as a means of treating obesity and diabetes through developmental, rather than metabolic pathways. 
Dr. Rubin's research into non-invasive, non-pharmacological intervention to control osteoporosis was referenced in National Geographic's January 2001 article about surviving space travel. His studies show that the application of extremely low level strains to animals and humans will increase bone formation and thus may represent the much sought after "anabolic" stimulus in bone.
Dr. Rubin is also working in collaboration with Marodyne Medical  to bring Low Intensity Vibration to the clinic for non-drug therapies for injury and disease.
Our work on mechanical biasing of stem cells away from fat and towards bone, has inspired cartoonist Nicole Hollander to capture the "translational essence" of the work. The two-panel carton strip titled "Sylvia" was published around the world, on May 5, 2008.
Education
Res. Fellow - Biomechanics, Brigham & Women's Hosp. Boston, MA, 1984-1985
Res. Assoc. - Cell Biology, Tufts Univ., Boston, MA, 1983-1984
Ph.D. - Anatomy, Univ. of Bristol, Bristol, U.K., 1983
B.A. - Physiology, Harvard Univ., Cambridge, MA, 1977
Academic Appointments
| | |
| --- | --- |
| 2000-2017 | Chair, Department of Biomedical Engineering |
| 1997-present | Visiting Scientist, Brookhaven National Laboratory, Upton, NY |
| 1997-present | Director, Center for Advanced Technology in Medical Biotechnology, New York State office of Science, Technology and Academic Research |
| 1995-2000 | Director, Program in Biomedical Engineering, S.U.N.Y., Stony Brook. |
| 1992-present | Professor of Orthopaedics, Anatomy, Molecular Biophysics & Mechanical Eng. S.U.N.Y., Stony Brook. |
| 1987-present | Director, Musculo-Skeletal Research Laboratory, S.U.N.Y., Stony Brook. |
| 1987-1992 | Associate Professor of Orthopaedics, Anatomy, & Mechanical Engineering, S.U.N.Y., Stony Brook. |
| 1984-1987 | Assistant Professor of Anatomy & Cell Biol., Tufts Univ. School Med., Boston, Mass. |

Honors
2020: Founder, Lahara Bio, Inc. (Biomanufacturing Company)
2019: Fellow, Biomedical Engineering Society
2018: Fellow, American Society of Bone Mineral Research
2018: SBU Graduate School Dean's Award for Excellence in Teaching by a Faculty Member
2017: Fellow, National Academy of Inventors
2016: Inductee, Long Island Technology Hall of Fame
2015: Innovator of the Year; Biotech Mentor, Innovate Long Island
2014: Fellow, American Association for the Advance of Science (AAAS)
2012: Outstanding Clinical Investigator Award, Biomedical Engineering Society and the Society for Physical Regulation in Biology and Medicine, Combined Meeting.
2009: Founder, Marodyne Medical, Inc.
2009: Chief Scientific Officer, Marodyne Medical, Inc
2005: Distinguished Professor; highest academic rank in SUNY system, as conferred by SUNY Trustees
2003: Elizabeth Winston Lanier Kappa Delta Award for Outstanding Research, Amer. Academy of Orthopaedic Surgeons
2002: Fellow, American Institute of Medical and Biological Engineers
2002: Calgary Award in Orthopaedic Biomechanics, IV World Cong. Biomechanics
2001: Founder, Juvent, Inc.
2001: NYSTAR Distinguished Professor, New York State Office of Technology and Academic Research
2000: Giovanni Borelli Award, American Society of Biomechanics
1998- : Board of Directors, New York Biotechnology Association
1997- : The Whitaker Foundation, Fellowship Advisory Committee
1996: Fuller Albright Award, American Society of Bone and Mineral Research
1994: Founder, Exogen, Inc.
1993: John Charnley Award, The Hip Society, Amer. Acad. Orthop. Surgeons
1990: Kappa Delta Award for Outstanding Research, Bioelectric Repair and Growth Society.
1989-1994: Committee on Space Biology & Medicine, Space Studies Board, National Research Council
1987-1992: Presidential Young Investigator Award, National Science Foundation.
1986: European Society of Biomechanics Award for Excellence in Research.
1985: Kappa Delta Society Young Investigator Award, Amer. Acad. Orthop. Surgeons
Publications
Publications via Google Scholar.
Patents
Method for inducing a current and voltage in living tissue for the prevention of bone loss. Patent #4,993,413
Mechanical loading protocol for the prevention of osteoporosis, acceleration of fracture healing, and the promotion of bony ingrowth. #5,103,808
Method for the promotion of growth, ingrowth and healing of bone tissue and the prevention of osteopenia by mechanical loading of the bone tissue. #5,191,880
Apparatus for the induction of high frequency strains into the axial skeleton to promote growth and repair. #5,273,028
Non-Invasive method and means for in-vivo bone-growth stimulation. #5,376,065
Method and system for therapeutically treating bone fractures and osteoporosis. #5,997,490
Method and system for therapeutically treating bone fractures and osteoporosis. #6,022,349
Chondrogenic and osteogenic genes to be used in the treatment of metabolic bone disease. Pending
Frequency scanning ultrasound as a non-invasive means to determine the physical properties of bone. Pending
Improvement of postural stability using low level, high frequency mechanical oscillations. Pending