Skip Navigation
Associate Professor and Director of Undergraduate Studies 
---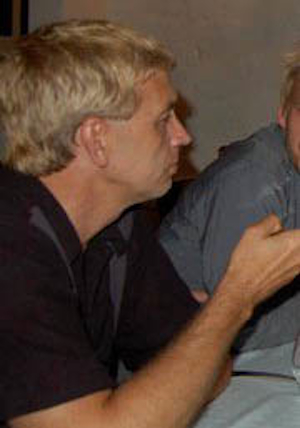 Spring 2019 Office Hours:
 Mondays 11:00 - 12:30 p.m.;
 Thursdays 1:00 - 2:00 p.m.
---
Ritch Calvin   earned his Ph.D. in Comparative Literature, with a Graduate Certificate in Women's Studies. In his dissertation, entitled "A Feminism of Their Own: Escritoras mexicanas, Chicana Writers, and Autochthonous Feminisms," he examines the ways in which Mexicana and Latina writers are analyzed by means of interpretive frameworks that were developed for non-Latina writers. Instead, he argues for an interpretive framework that has been developed from the historical, political, and cultural context from which the writers hail. His work has appeared in Science Fiction Studies, Extrapolation, Femspec, Utopian Studies, The Journal of the Fantastic in the Arts, Science Fiction Film and Television, The New York Review of Science Fiction, and the SFRA Review. His edited volume on the television series Gilmore Girls (McFarland 2008) is entitled Gilmore Girls and the Politics of Identity: Essays on Family and Feminism in the Television Series. He co-edited a collection of essays for studying and teaching science fiction in 2014. His edited volume of the nonfiction of Judith Merril will appear from Aqueduct Press (April 2016). His monograph, Feminist Science Fiction and Feminist Epistemology: Four Modes will appear from Palgrave Macmillan in 2016. He has served as the media reviews editor of the SFRA Review. He has also served as the Vice President, President, and Past President of the Science Fiction Research Association.
---
  Publications: