Skip Navigation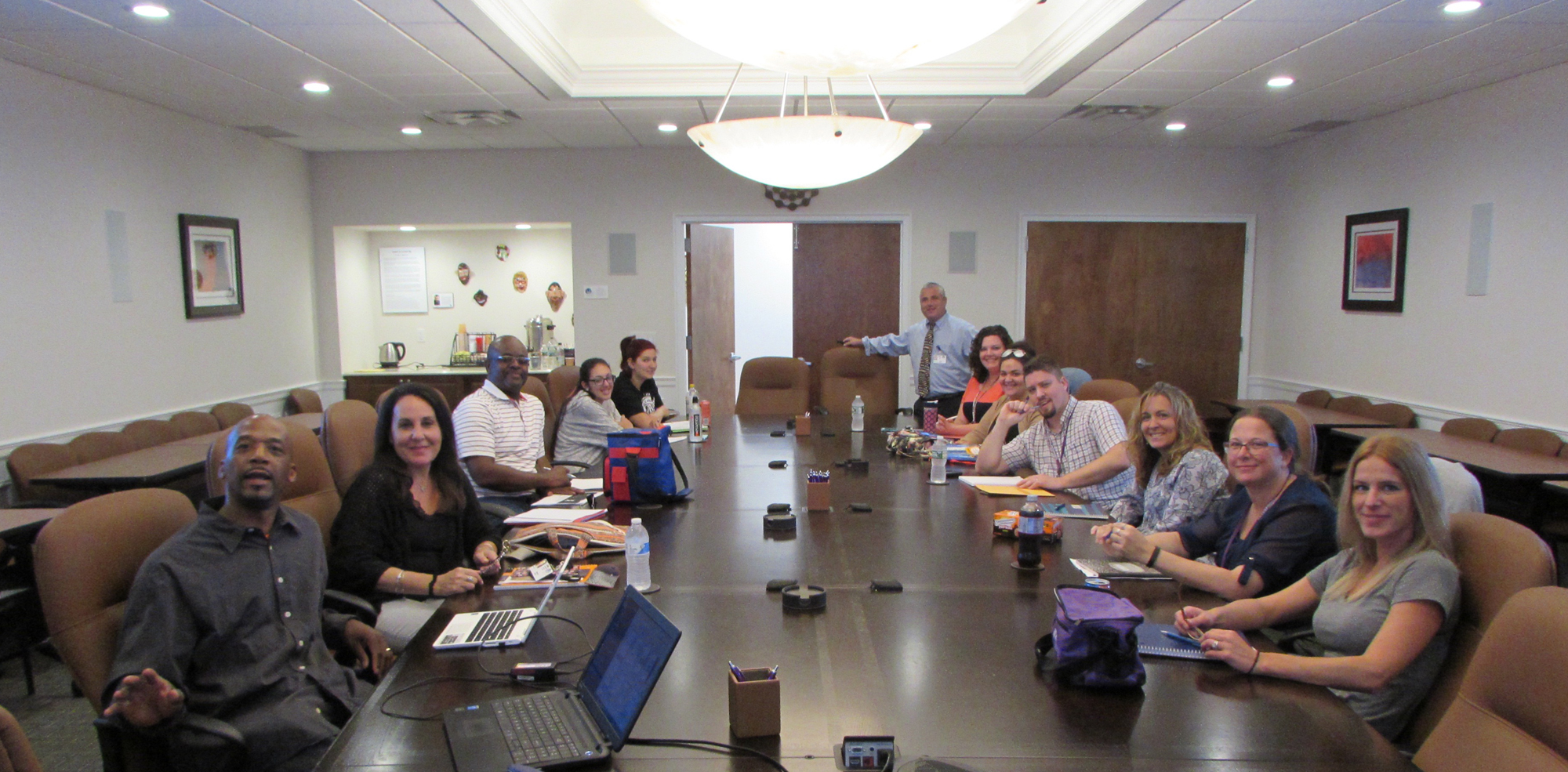 Customized Graduate and Career Development Programs for Business, Education and Non-Profit Organizations
Stony Brook University has a national reputation as a distinguished research institution, but we are also a leader in providing professional education and training. We collaborate with employers to create customized on-site graduate and non-credit training opportunities designed to accomplish their strategic objectives. Courses can be delivered on-site, online, in one of Stony Brook University's campus locations, or in any combination.
Case Study
Family Residences and Essential Enterprises, Inc. (FREE) is a human services organization that supports 4,500 individuals with intellectual or developmental disabilities. FREE employs 2,400 direct service providers, managers and administrative staff.  FREE's president, Dr. Christopher Long,  worked with SPD's Assistant Dean Carolyn Jankowski to develop programs that would   enhance the skills and knowledge of staff, increase retention, and fulfill FREE's mission of re-engineering itself to become a learning organization.  This  award-winning collaboration  produced customized  graduate and non-credit programs that were offered to FREE's team members on-site at their Bethpage offices and at Stony Brook Southampton. In the video below, Dr. Long discusses how the collaboration has addressed FREE's strategic goals and staff members talk about the value of a having customized graduate program available to them at their workplace.
The Team
Our team of experts will collaborate with you to create programs that are specific to your organization's immediate needs and long-term strategic goals.

CAROLYN JANKOWSKI
Carolyn Jankowski is the Assistant Dean for Human Services programs, where she develops on-site graduate and career development training programs for non-profit organizations. Her career in higher education administration has been dedicated to institutional growth in areas of continuing education, lifelong learning, and enrollment, contributing her expertise in curriculum management, program development and systems design. She has also collaborated on SBU lifelong learning awards, including two $1 million endowments from the Bernard Osher Foundation and the Association for Continuing and Higher Education (ACHE) 2010 Older Adult Model Program. In her new role, she has received regional and national recognition with agency partner Family Residences and Essential Enterprises through the University Professional and Continuing Education Association (UPCEA) earning the Mid-Atlantic Region 2016 Engagement Award and the   2017 UPCEA National Engagement Award.
Carolyn donates her time to a number of human services organizations and has served on school district policy boards. She is currently the UPCEA Mid-Atlantic Region Treasurer. Carolyn earned a Bachelor of Science degree in Leadership from St. Joseph's College and a Master of Arts in Liberal Studies from Stony Brook University.

CRAIG MARKSON
Dr. Craig Markson is the Director of the Teachers Professional Development Institute, and Acting Director of Stony Brook's Educational Leadership Program. He is responsible for establishing off-campus graduate programs that meet the professional development needs of in-service K-12 teachers. Dr. Markson serves on many school district policy boards as well as on the Eastern Suffolk BOCES Accreditation for Growth Council.
Dr. Markson earned his two master's degrees (history and human resource management) at Stony Brook University, and his EdD from Dowling College in Educational Administration, Leadership and Technology.
Request More Information
Fill out this form and a member of our team will contact you.