Skip Navigation
Wednesday, May 18, 2022 at 4 pm  |  Staller Center
Ceremony
All of us at SPD were thrilled to be able to convene our graduates, faculty and staff for the first SPD-only, in-person Commencement Convocation since the start of the pandemic.
This year the event was held in the Staller Center Auditorium for the first time, a change of venue that allowed us to accommodate almost twice as many guests than in years past. With a record number of graduates participating this year, we were grateful to have enough room to celebrate with 1,000+ happy students and their loved ones.
The ceremony lasted only an hour but we will remember it always. If you couldn't attend – or if you would like to relive it – please check out the program and livestream.
Program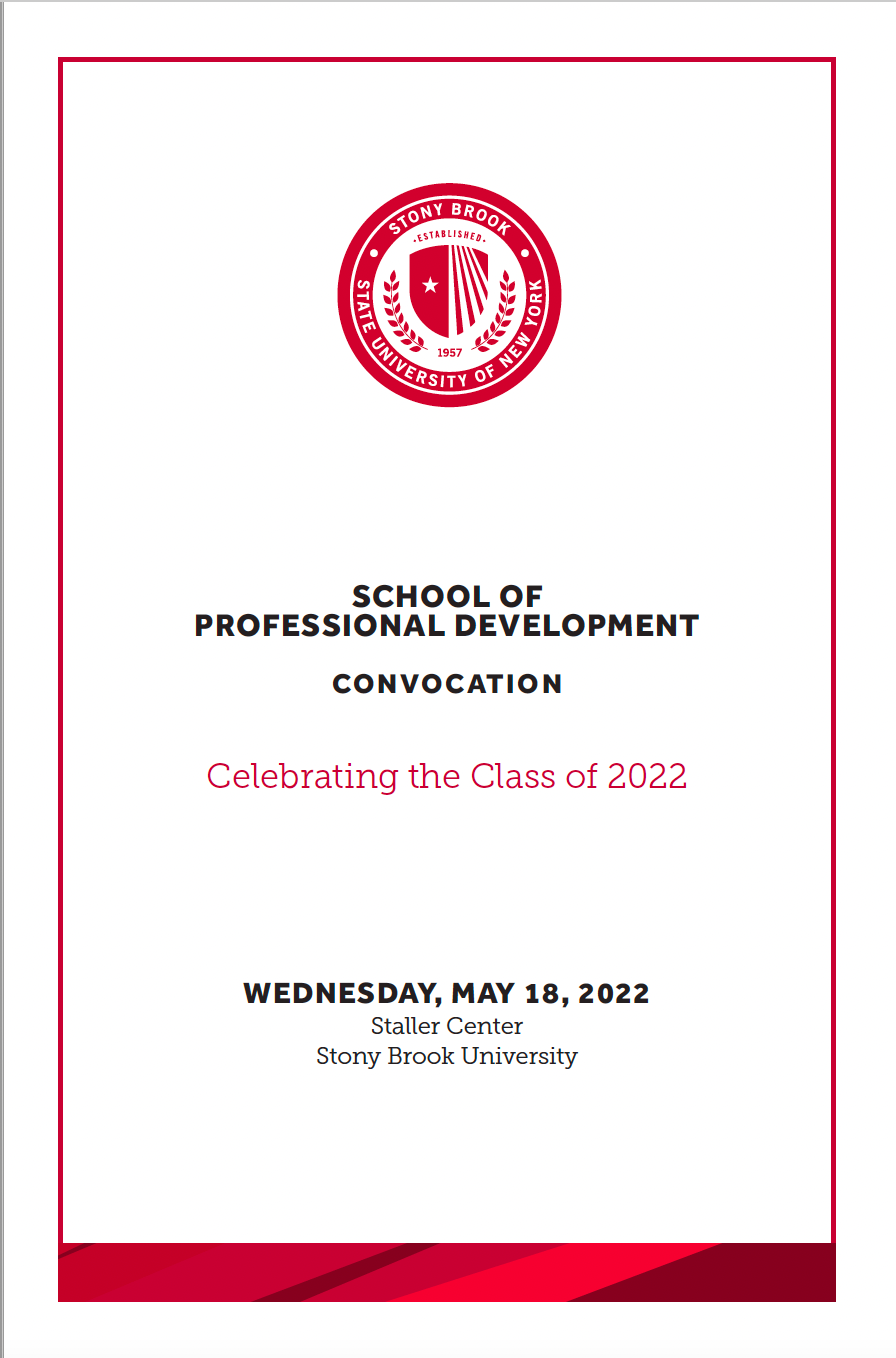 Order of events and a complete list of graduates from Spring and Summer 2022.
Live Stream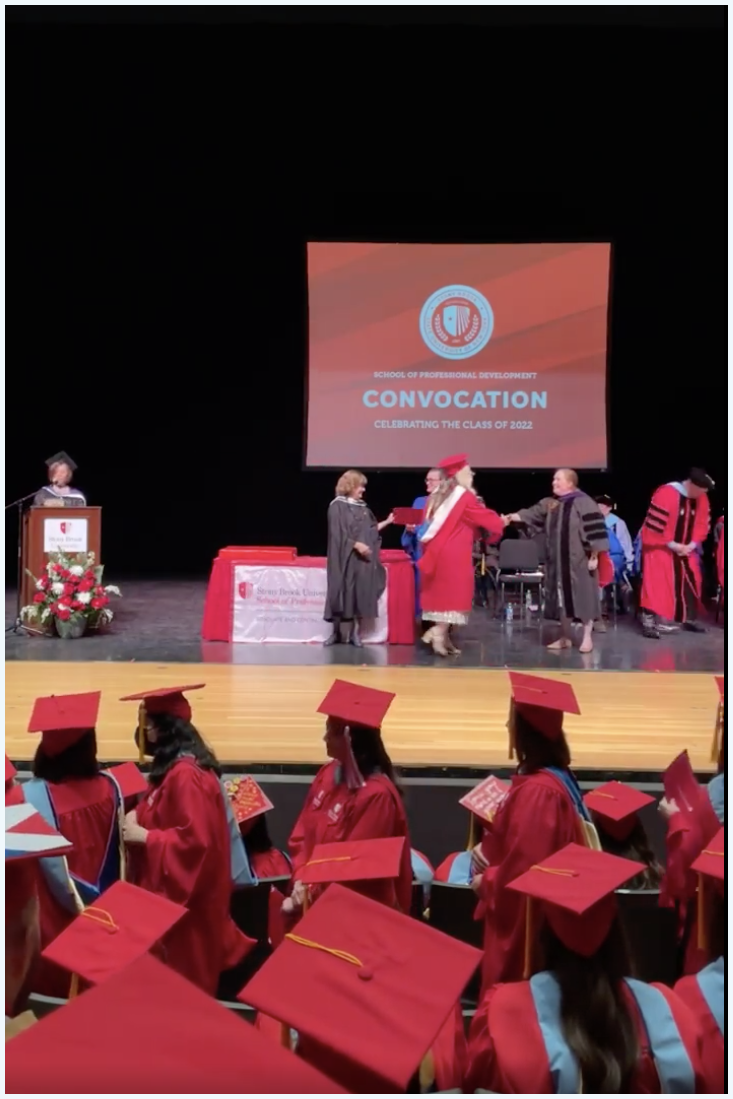 For some reason, Facebook no longer allows horizontal streaming, so we'll see you live on YouTube next year!
DEAN'S CHOICE
Daniel Di Mond, '22 Human Resource Management
The Stony Brook Alumni Association generously sponsors this award, which is given to recognize high achieving graduate students. 
This year's winner is an HR director, an EMT and a chaplain. He presented a speech about the importance of lifelong learning and the power of saying, "Yes!"
DEBORAH C. HECHT
Lizz Elvira, '21 Higher Education Administration
Named after SPD's first lead Project Seminar instructor, this award is given to the student whose paper was judged by faculty to be the best of the year. 
Lizz Elvira wrote "Tackling Inequities and Fostering Inclusion: The Challenges and Opportunities Facing Chief Diversity Officers in Higher Education" while a student in Dr. Rick Gatteau's class.
READ THE PAPER 
GLASS-KREUTER
Tom Mangano, EdD, English Education and Leadership
This award is given to a faculty member in recognition of outstanding contributions to the School of Professional Development.
Dr. Tom Mangano was nominated by his students and fellow faculty for his tireless dedication to his students as well as his unique ability to lead with empathy.