Skip Navigation
In The Spotlight
Marci Lobel is the 2021 recipient of the Excellence in Health Psychology Mentoring Award from the Society for Health Psychology, a division of the American Psychological Association. The award is based on a sustained record of successful mentoring of undergraduates, graduate students, post-doctoral fellows, and early career professionals, and on an awardee's widespread influence on the field of Health Psychology and excellence in Health Psychology research.
Elizabeth Fish is the 2021 CAS Award recipient for Staff Excellence.  
Cynthia Forman is the 2021 SUNY Chancellor's Award recipient for Excellence in Professional Service. 
Marv Goldfried was awarded the APA/APF Gold Medal Lifetime Achievement in Application award. The award recognizes "a distinguished career and enduring contribution to advancing the application of psychology through methods, research, and/or application of psychological techniques to important practical problems."
Our own Amanda Levinson recently discussed her work on the podcast Tell Me Something I Don't Know, hosted by Stephen Dubner of Freakanomics Radio. Amanda did us all proud. Listen here. Amanda's segment is 29 minutes in.
Congratulations to Nick Eaton, who has been selected to receive the American Psychopathological Association (APPA) Robins-Guze Award. This is this very distinguished organization's early career award, given to one outstanding young investigator in the field of psychopathology each year.
Academic Programs
The Stony Brook University Department of Psychology was founded in 1960 and is one of Stony Brook's largest and strongest departments, having awarded more than 800 Ph.D. degrees since its inception.
The Department offers training in Integrative Neuroscience, Clinical Psychology, Cognitive Science, and Social & Health Psychology. One of our great strengths is our high degree of collaboration that transcends traditional academic boundaries and the numerous cross-cutting themes of study available as part of our graduate training.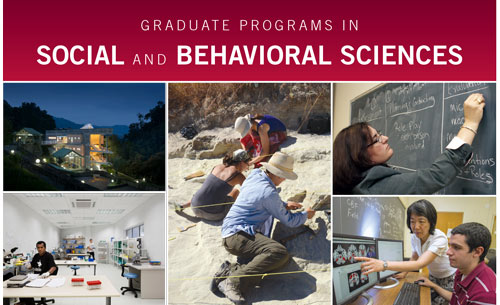 Announcements
Distinguished Professor Marv Goldfried is the recipient of the 2021 Clinical Science Visionary Award given by the Society for a Science of Clinical Psychology (SSCP). This award is given to an SSCP member who has made distinguished conceptual contributions to the field of psychological clinical science.
Emerita Professor, Harriet Waters, is the recipient of the 2021 Bowlby-Ainsworth Award  "For her  Insights into the cognitive structure of attachment representations, clarifying the Internal Working Models concept, and measuring script-like attachment representations across the lifespan."
Congratulations to Erin Kang (Clinical PhD student, Lerner Lab), recipient of the 2020 Stony Brook President's Award to Distinguished Doctoral Students! Among the 5 winners across campus, Erin is also the Distinguished Doctoral Student Award Winner who has been chosen to deliver a speech at the Doctoral Commencement! Way to go, Erin!