Skip Navigation
MWBE & SDVOB Important Information
---
SUNY's policy is to ensure that New York State certified Minority and Women Owned Business Enterprises (MWBEs) and Service Disabled Veteran Owned Businesses (SDVOBs) are given the opportunity to provide commodities and services at competitive prices to SBU.
SUNY's Board of Trustees has established a goal that 30% of all purchases are made with certified NYS Minority and Women Owned businesses (MWBEs) and 6% are made with certified Service Disabled Veteran Owned Businesses. See SUNY Policies 7556, 7557 & 7564 for more information.
SUNY Policies 7556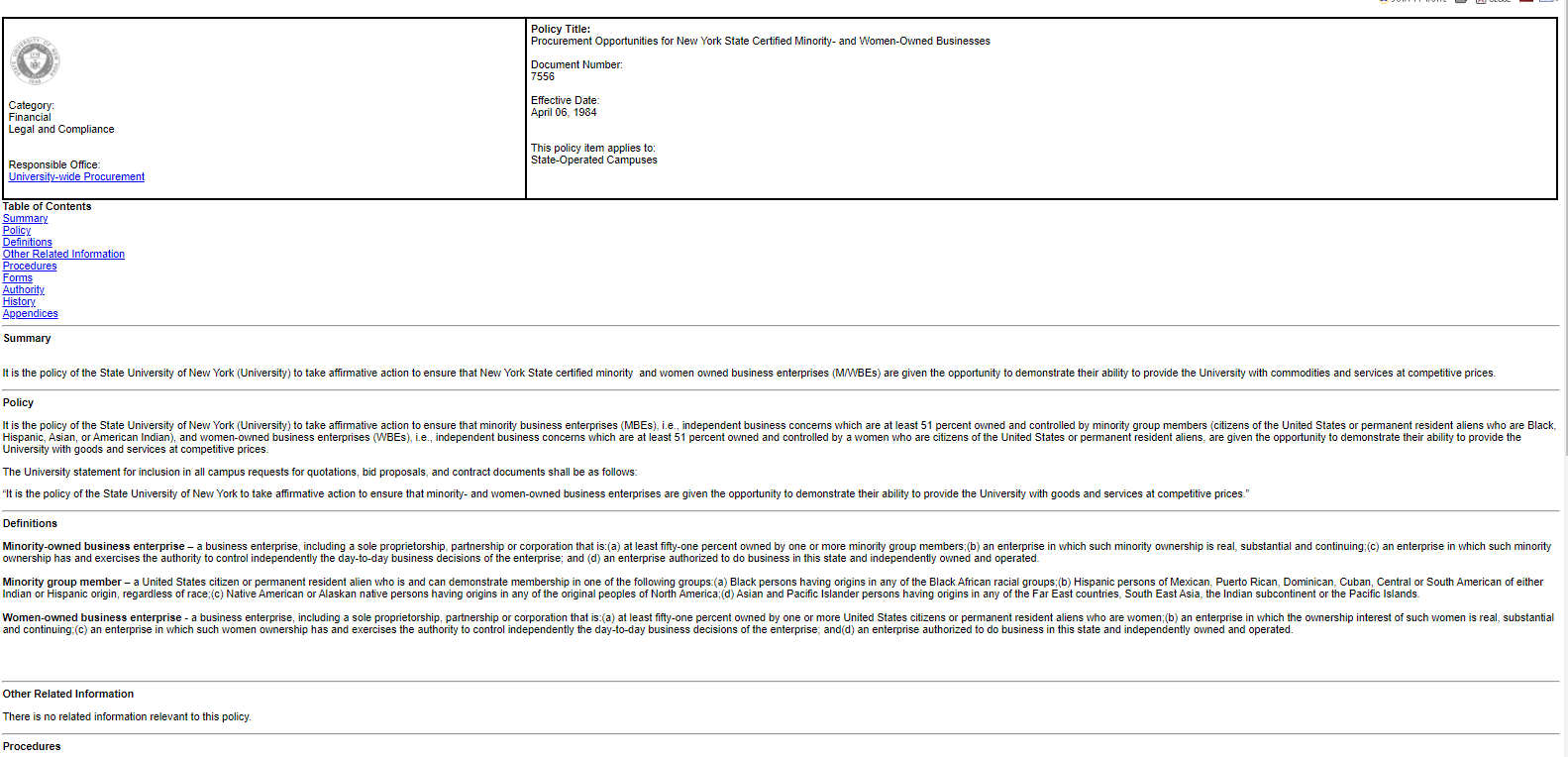 Procurement Opportunities for New York State Certified Minority- and Women-Owned Businesses
SUNY Policies 7557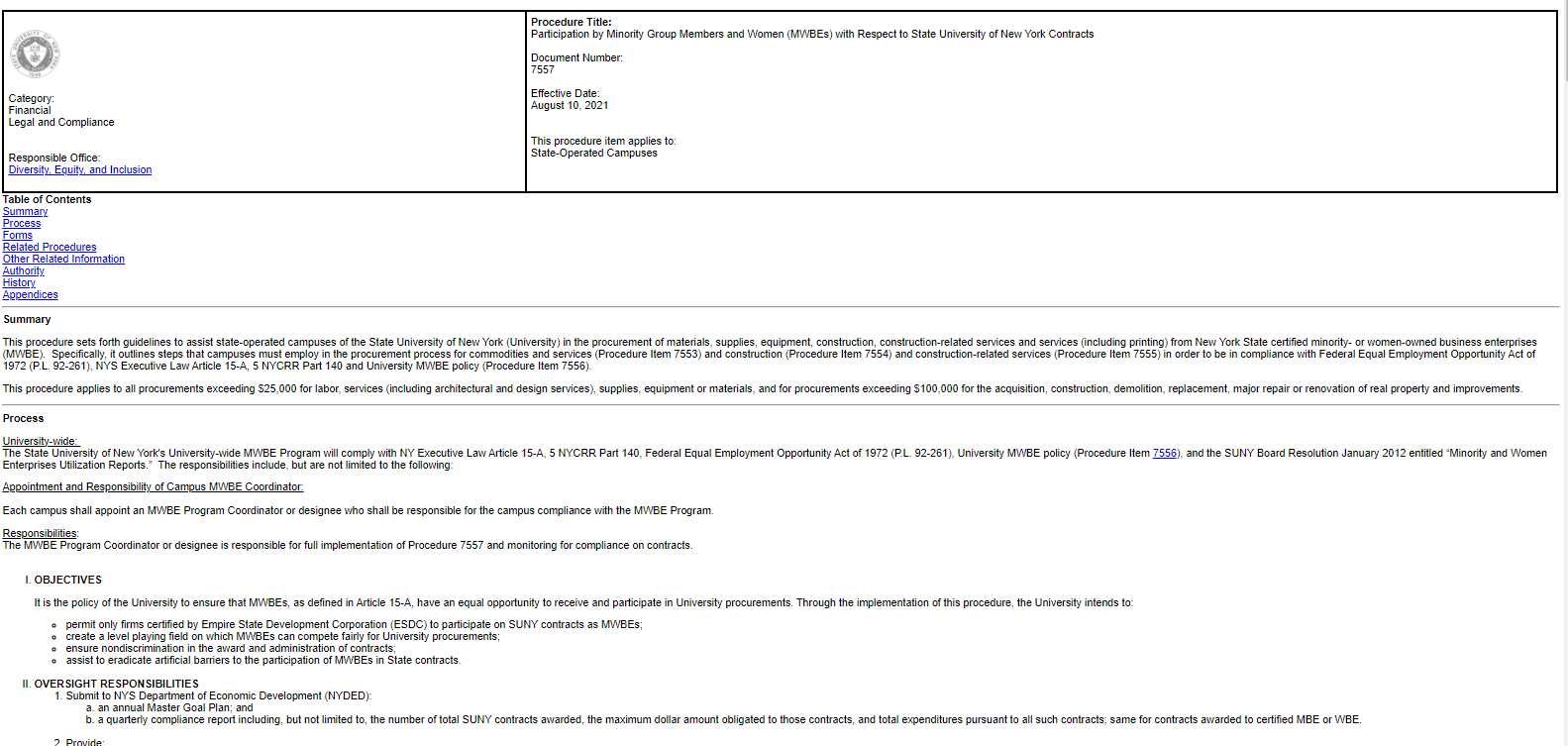 SUNY Policy 7557- Participation by Minority Group Members and Women (MWBEs) with Respect to SUNY Contracts
SUNY Policies 7564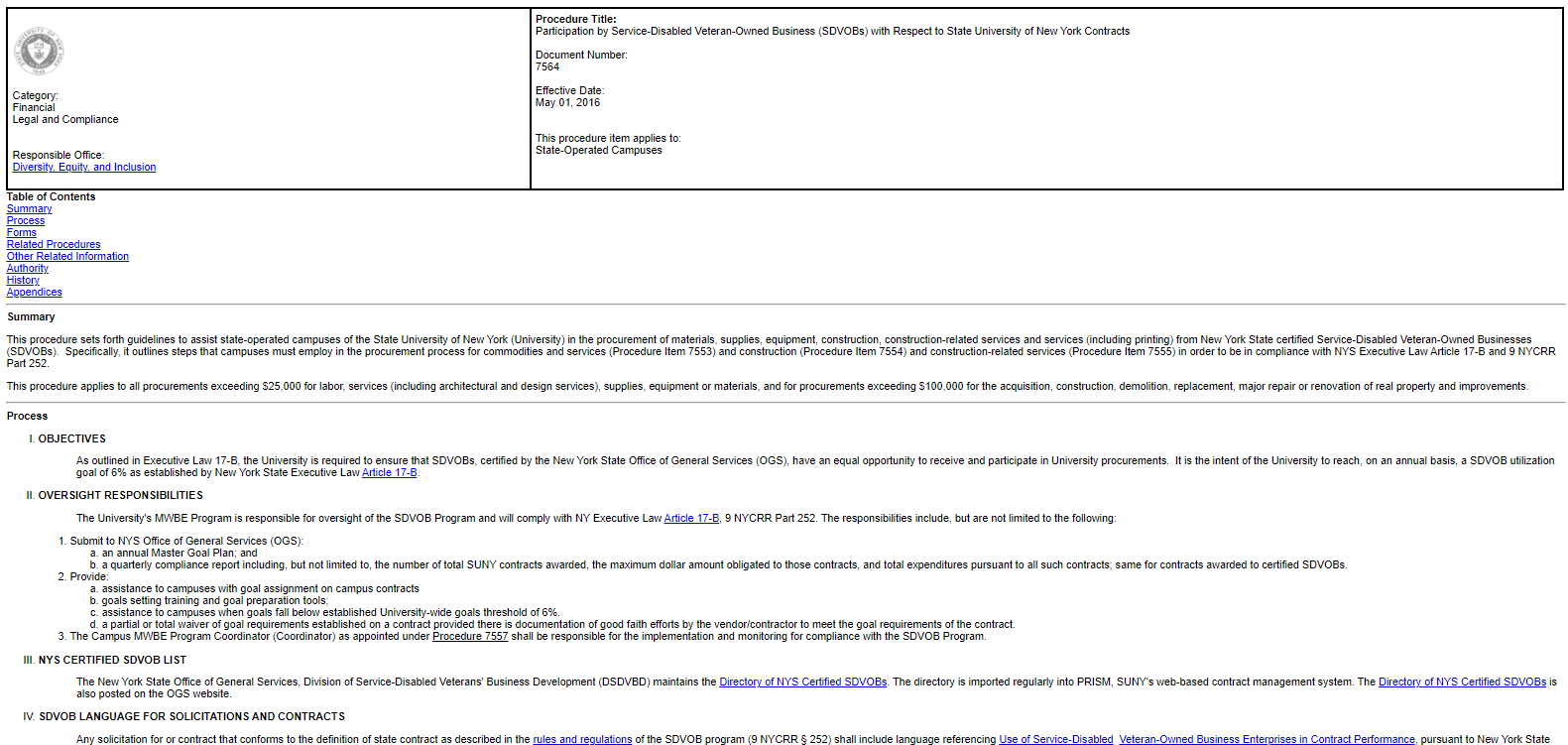 Participation by Service-Disabled Veteran-Owned Business (SDVOBs) with Respect to State University of New York Contracts
All personnel purchasing for their departments are to make a good faith effort to search Empire State Development's MWBE & SDVOB directories and are encouraged to make their procurement with a certified NYS MWBE company.

• Search Directory of New York State Certified Minority-and Women-Owned Businesses
• Search Directory of New York State Certified Service-Disabled Veteran-Owned Businesses

Direct any questions related to SBU's MWBE-SDVOB program to Maria Bracco at (631) 632-4155 or Maria.Bracco@stonybrook.edu