Skip Navigation
Richard Gatteau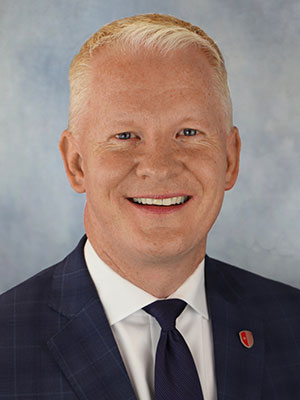 Vice President for Student Affairs

Rick Gatteau is Vice President for Student Affairs. He earned his bachelor's degree in Business Administration from Bucknell University and his master's degree in Higher Education and Student Affairs from the University of Vermont. Gatteau completed his PhD in Educational Leadership and Administration at Fordham University.  His dissertation focused on female presidential leadership in higher education.  
Gatteau first worked as Hall Director at the University of Vermont, and as Assistant Director and Director of Residential Life at Iona College before transitioning to academic advising. He was the Senior Dean of Columbia University's sophomore advising center before coming to Stony Brook University in 2002 as Director of Academic and Pre-Professional Advising. In 2011, he became an Assistant Provost, and in 2014, he became Associate Provost for Academic Success. Gatteau was founding Director of the Higher Education Administration master's program, serving in this role from 2011-2019, and currently teaches in the program.  
In 2018, he was appointed Interim Vice President for Student Affairs and Dean of Students, and then accepted the permanent position a year later. In this role, he leads the university's efforts to support student success outside of the classroom, focusing on student health and wellness, engagement in campus life, and experiential learning. He also strengthens efforts to build community, spirit, and pride among Stony Brook's undergraduate and graduate students. 

CONTACT:
Samantha Lodato
Assistant
Phone: 631.632.7378
222 Student Activities Center
Stony Brook, NY 11794-2800