Skip Navigation
Photos
2021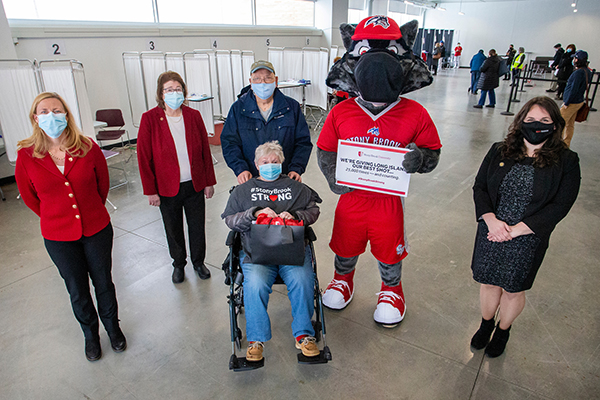 The 25,000th COVID-19 vaccine given at the Stony Brook Point of Distribution (POD) at R&D Park was provided on February 18, 2021. From left to right: President Maurie McInnis (left); Stony Brook Medicine Vice President for Health System Clinical Programs and Strategy Margaret McGovern; 25,000th vaccine recipient and Southampton resident Veronica Lang with her husband James; Wolfie; and Lisa Santeramo, assistant secretary for intergovernmental affairs.
President McInnis (center) and Interim Chief of Police and Assistant Vice President for Campus Safety Lawrence Zacarese (right) with the team at the vaccine point of distriubution (POD) at Research and Development Park on January 16, 2021.
2020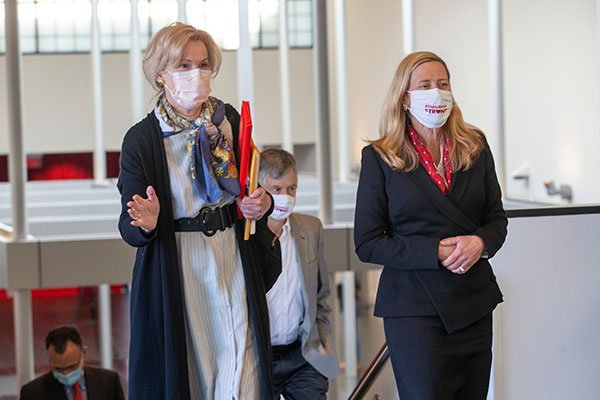 President McInnis with Dr. Deborah Birx, head of the White House Coronavirus Task Force, who visited Stony Brook University on October 7, 2020, praising the University's success in controlling the spread of COVID-19.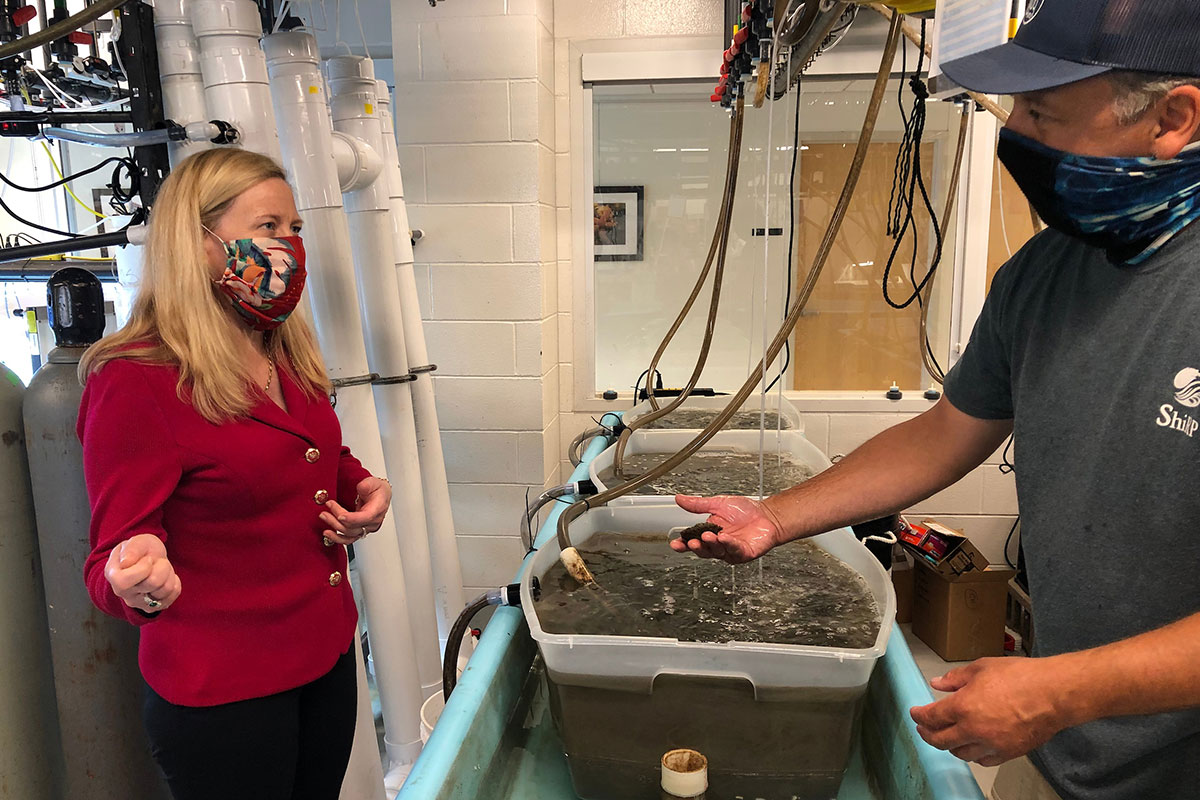 President McInnis tours the School of Marine and Atmospheric Sciences Southampton Marine Station on July 31, 2020.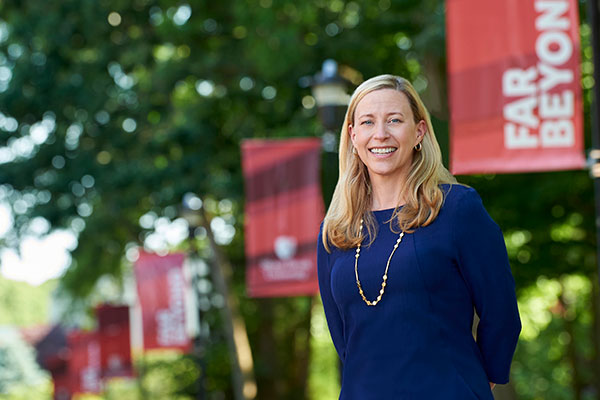 Maurie McInnis began her tenure as President of Stony Brook University on July 1, 2020.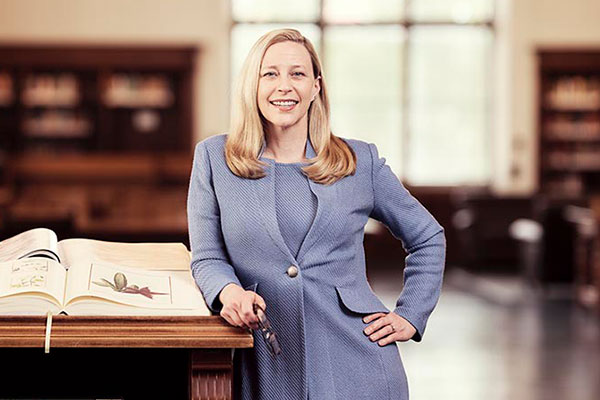 Maurie McInnis, formerly executive vice president and provost at the University of Texas at Austin and a renowned cultural historian, was named the sixth president of Stony Brook University on March 26, 2020, announced by SUNY Board of Trustees Chairman Merryl H. Tisch and SUNY Chancellor Kristina M. Johnson.