Skip Navigation

Presidential Lecture Archive
A Conversation with Raj Chetty:  Held in conjunction with the Gujavarty Seminar on Leadership and Values and Mattoo Center for India Studies
Thursday, April 27, 2023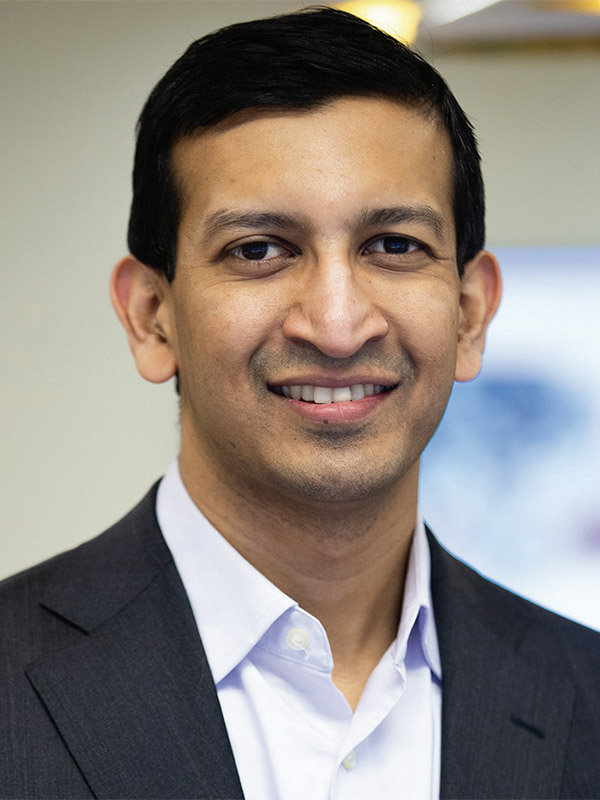 Raj Chetty is the William A. Ackman Professor of Public Economics at Harvard University and director ofOpportunity Insights, a lab that uses "big data" to study the science of economic opportunity to effect changes in policy.
Chetty is a member of the National Academy of Sciences whose research has garnered numerous awards. These include a MacArthur Foundation "genius" award and the John Bates Clark Medal, which is given annually to an economist under 40 whose work is judged to have made the most significant contribution to the field.
Chetty provided an overview of his social mobility research, discussed his family's history in India and experience as an immigrant, and talked about his career trajectory, followed by Q&A session.

---
A Conversation with Frances Haugen
Wednesday, January 25, 2023

Frances Haugen is an algorithmic expert and co-founder of Beyond the Screen. She has built a career ranking algorithms for technology companies and platforms including Google, Pinterest and Yelp. In 2019, she joined Facebook as lead product manager on the company's civic misinformation team and later worked on counterespionage initiatives.
While there she became increasingly alarmed by what she deemed as the company prioritizing profits over public safety. She filed a series of complaints with the U.S. federal government and has testified in front of the U.S. Congress, UK and EU parliaments, the French Senate and National Assembly.
Haugen spoke with Provosy Carl Lejuez about her experiences at Facebook handling democracy and misinformation issues and working on counterespionage initiatives, as well as how to best address the negative externalities of social media platforms.
---
The Shadow of Slavery in American Public Life
Wednesday, October 20, 2021
Places and objects have a way of connecting us viscerally and emotionally with the past. Throughout the United States, there are many sites that bear witness to the nation's history of enslavement, yet in those spaces that history has often been obscured or obliterated.
In this lecture, President Maurie McInnis — as part of her Inauguration celebration — led a discussion on two research projects (one focused on Virginia's role in the American Slave Trade and one focused on slavery at the University of Virginia) and the public engagement that helped make visible the shadows of slavery that had long been hidden.
The lecture was immediately followed by a viewing of the "To Be Sold" exhibit, with a Club Red reception in the Charles B. Wang Center's Theatre Lobby.
---
A Conversation with Tarana Burke
Wednesday, April 21, 2021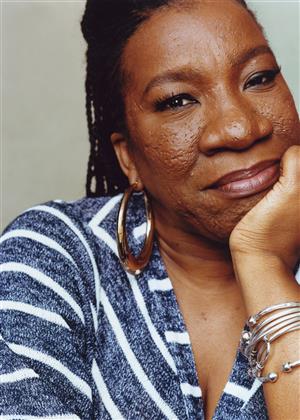 For nearly three decades, activist and advocate Tarana Burke has worked at the intersection of racial justice, arts and culture, anti-violence, and gender equity.
Fueled by commitments to interrupt sexual violence and other systemic inequalities disproportionately impacting marginalized people, particularly Black women and girls, Burke has created, led and participated in various campaigns focused on increasing access to resources and support for impacted communities, including the 'me too' movement, which to date has galvanized millions of survivors and allies around the world.
Burke, named Time magazine's 2017 Person of the Year, discussed a range of topics, including the origins of the Me Too movement and her belief that the power of empathy is key to a survivor's healing.
Using her voice as a call to action, she hopes to inspire all who are affected by sexual violence. 
---
A Conversation with Spike Lee: Special Event Celebrating the Opening of Black History Month
Wednesday, February 5, 2020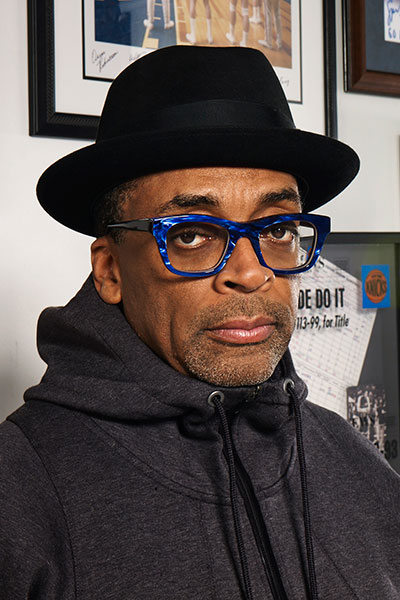 Writer, director, producer, actor, author and educator Spike Lee revolutionized modern cinema through his many powerful films, such as She's Gotta Have It, Do the Right Thing, Jungle Fever, Malcolm X and Summer of Sam. In 2019, he won the Academy Award for best adapted
screenplay for his film BlacKkKlansman. For more than 30 years, he has created authentic narratives that have illuminated the lived experiences of black people.
Lee was named jury president for the 73rd annual Cannes Film Festival, becoming the first black jury president in the festival's history. Lee is also on the faculty at New York University's Tisch School of the Arts in the Graduate Film Program where he was appointed Artistic Director in 2002.
Lee discussed a range of topics, including aspects of his stellar career as a storyteller, current issues facing our nation, and ways in which students can develop their own authentic narratives in today's sociopolitical climate.
The event was co-sponsored by the SBU Black History Month Committee and the Office of the Chief Diversity Officer.  
---
Jelani Cobb - Microaggressions and the Pursuit of Equity
Monday, October 28, 2019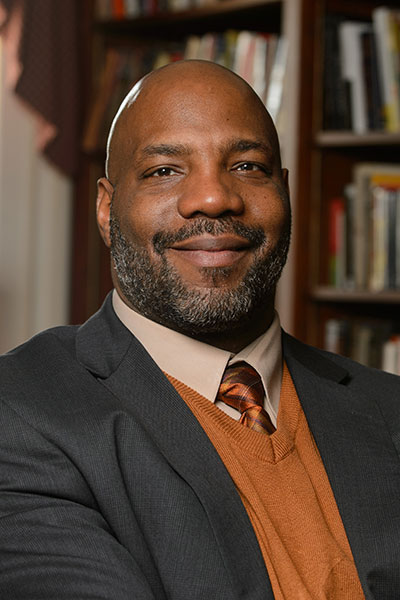 Grappling with the challenges of diversity and inclusion on college campuses and throughout the nation, author and New Yorker staff writer Jelani Cobb delivered the Presidential Lecture to an engaged and enthusiastic crowd on October 29 in Stony Brook's Student Activities Center
In a talk entitled "Microaggressions and the Pursuit of Equity," Dr. Cobb delved into the issues raised by commonplace daily exchanges that — intentionally or unintentionally — communicate hostile, derogatory or negative prejudicial attitudes toward marginalized groups.
Dr. Cobb is an Ira A. Lipman Professor of Journalism at the Columbia University Journalism School, and a staff writer for The New Yorker. He is also the recipient of the 2015 Sidney Hillman Award for Opinion and Analysis writing and writes frequently about race, politics, history and culture.
Dr. Cobb was most recently an Associate Professor of History and Director of the Africana Studies Institute at the University of Connecticut where he specialized in post-Civil War African American history, 20th century American politics and the history of the Cold War. He is also a recipient of fellowships from the Fulbright and Ford Foundations, and is the author of The Substance of Hope: Barack Obamaand the Paradox of Progress as well as To the Break of Dawn: A Freestyle on the Hip Hop Aesthetic. His articles and essays have appeared in The Washington Post, The New Republic, Essence, Vibe, The Progressive, and TheRoot.com. His collection The Devil and Dave Chappelle and Other Essays was published in 2007. He has also contributed to a number of anthologies including In Defense of Mumia, Testimony, Mending the World and Beats, Rhymes and Life.
---
Clarence Jones
The 21st Century Challenge of the Legacy of Martin Luther King Jr.
May 1, 2019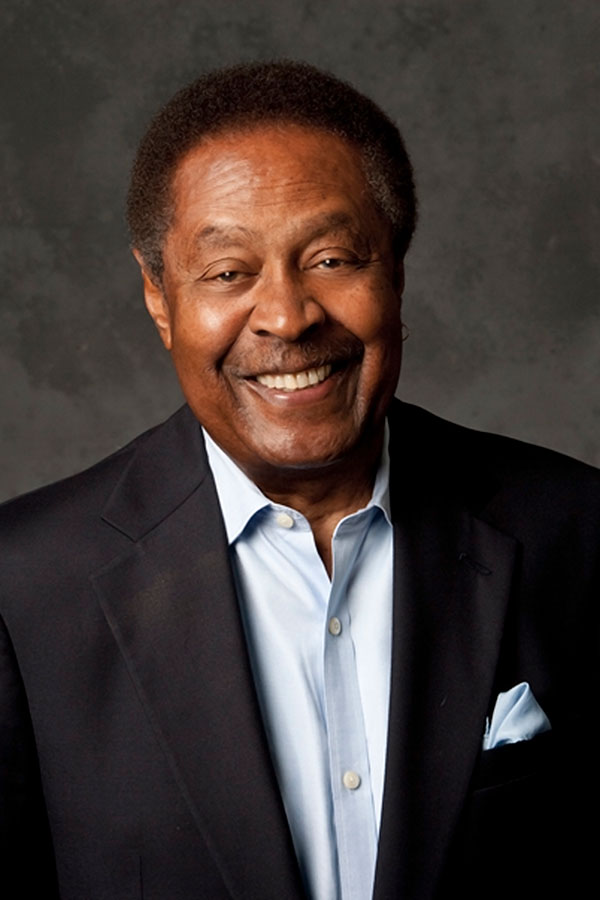 Martin Luther King Jr. was the 20th century's pre-eminent apostle of non-violence and the pursuit of justice. From Dr. King's beautifully illustrated philosophies in his 1963 Letter From A Birmingham Jail to the powerful "I Have A Dream" speech, Jones' finds that 50 years later, the same challenges of racial segregation and unfair treatment are still posed for civil society today.
Dr. Jones is currently an Adjunct Professor, University of San Francisco and a Scholar Writer in Residence at the Martin Luther King, Jr. Research & Education Institute, Stanford University, and Palo Alto, CA. In a distinguished and heralded career, Clarence B. Jones served as political advisor, counsel and draft speechwriter for the Reverend Dr. Martin Luther King, Jr., joined Sanford I. Weill and Arthur Levitt, Jr. in Carter, Berlind & Weill, Inc. as an Allied Member of the New York Stock Exchange (NYSE), becoming the "first African American " partner in a Wall Street investment banking firm, has been twice recognized as Fortune Magazine's "Business Man of the Month," and founded successful financial, corporate and media-related ventures. He has also provided strategic legal and financial consulting services to several governments around the world including The Bahamas, The Dominican Republic, Jamaica, and Zambia.
---
Prince Emmanuel de Merode
Virunga: A Film Screening and Conversation
November 28, 2018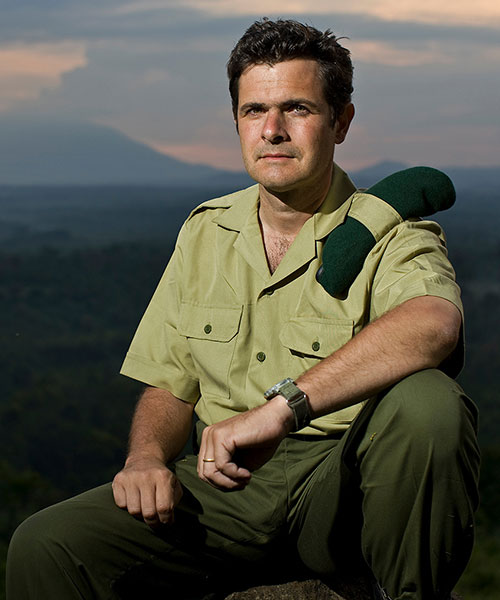 Prince Emmanuel de Merode, a conservationist and anthropologist, works fearlessly to protect endangered wildlife as director and chief warden of Virunga National Park in the Democratic Republic of Congo, one of the most biologically diverse areas on the planet.
Virunga is the the award-winning film exposing how he and a team of Congolese rangers risk their lives to de-militarize a national park formerly controlled by rebel militias while striving to build a better future in the World Heritage Site.
Following the film, the prince was awarded an honorary Doctor of Humane Letters degree and answered questions about his experiences with wildlife conservation in a dangerous region.
View the Virunga Trailer:
---
Stephanie Kelton
But How Will We Pay for It? Making Public Money Work for Us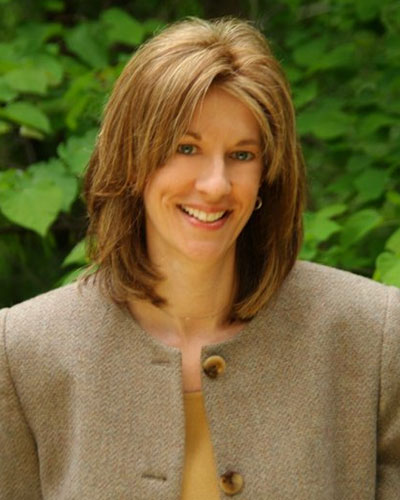 Monday, October 15, 2018

Our nation's finances are a blistering topic. Democrats blame Republicans for "blowing up the deficit" with tax cuts, while Republicans insist that programs such as Social Security and Medicare are the real drivers of our fiscal mess. As politicians fight over who's at fault, an important debate is getting lost in the fog.
Professor Stephanie Kelton is a professor of public policy and economics at Stony Brook University. She casts a different light on these fiscal feuds and the budget deficit, arguing that both sides are missing the bigger picture when it comes to paying for our future.
Before joining Stony Brook, she chaired the Economics Department at the University of Missouri—Kansas City, where she taught for seventeen years. She served as chief economist on the U.S. Senate Budget Committee (Democratic staff) in 2015 and as a senior economic adviser to Bernie Sanders's 2016 presidential campaign. She is a former editor-in-chief of the top-ranked blog New Economic Perspectives and member of the TopWonks network of the nation's best thinkers.
View the Lecture:
---
Margaret Jay, Baroness Jay of Paddington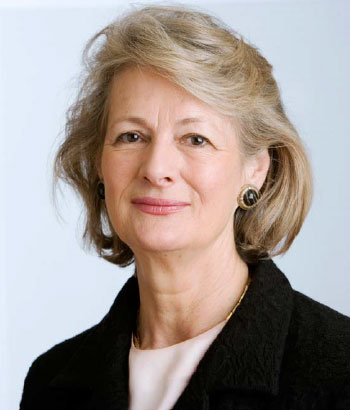 The New Populism in America and Britain:  What Has Happened to Our Politics?
Tuesday, October 11, 2016

The Right Honorable the Baroness Jay of Paddington, Labour politician and former broadcast journalist, is a pioneer of women's issues and has longstanding interests in health and constitutional affairs.
Baroness Jay was a journalist for more than 20 years before becoming a force in British government. In 1992 she was appointed a "working peer" to the House of Lords by the Labour Party. In 1998, she became Leader of the House of Lords, and was also named Minister for Women, a position from which she pushed for changes in government policy. Today, the Baroness serves on committees in the House of Lords focusing on health, communications and international issues.

View the Lecture:
---
Phumzile Mlambo-Ngcuka
Achieving Gender Equality
September 12, 2016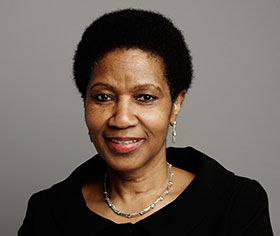 Phumzile Mlambo-Ngcuka is United Nations Under-Secretary-General and Executive Director of UN Women. Having devoted her career to issues of human rights, equality and social justice, Ms. Mlambo-Ngcuka has worked in government and civil society, and with the private sector, and was actively involved in the struggle to end apartheid in her home country of South Africa. Part of SB's HeForShe: A Solidarity Movement for Gender Equality.

Created by UN Women, the United Nations entity for gender equality and the empowerment of women, HeForShe is a global effort to engage men and boys in removing the social and cultural barriers that Created by UN Women, the United Nations entity for gender equality and the empowerment of women, HeForShe is a global effort to engage men and boys in removing the social and cultural barriers that prevent women and girls from achieving their potential, and thus together positively reshaping society.
View the lecture:
---
Bob Woodward and Carl Bernstein
Looking at the Presidency: From Nixon to Obama
October 16, 2014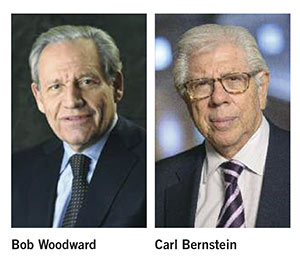 Few journalists in American history have had the impact on their era and their craft that Bob Woodward and Carl Bernstein have.
In the 1970s they set the standard for modern investigative reporting with a series of articles for The Washington Post that unraveled the Watergate scandal and led to the resignation of President Richard Nixon. Four decades later, the Pulitzer Prize-winning journalists and co-authors of All the President's Men and The Final Days are still leading the charge for informative, unbiased journalism.
Woodward, associate editor for The Washington Post, and Bernstein, Visiting Presidential Professor at Stony Brook University, are both frequent contributors on MSNBC, CNN and all other major networks.
The lecture event also included a screening of the film All the President's Men at the Staller Center on October 14.
---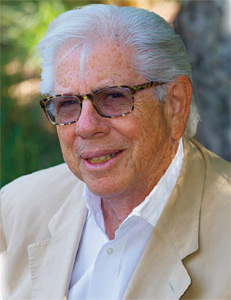 Carl Bernstein
Why Isn't Our Government Working—And Can It?
Pulitzer Prize-winning journalist Carl Bernstein, is an author, political analyst and Visiting Presidential Professor at Stony Brook University. For 40 years, Bernstein's books, reporting and commentary have revealed the inner workings of government, politics and the hidden stories of Washington and its leaders. In the early 1970s, Bernstein and Bob Woodward broke the Watergate story for The Washington Post, leading to the resignation of President Richard Nixon and setting the standard for modern investigative reporting, for which they and The Post were awarded the Pulitzer Prize. Since then, Bernstein has continued to build on the theme he and Woodward first explored in the Nixon years — the use and abuse of power: political, media, financial and cultural.
On November 18, 2013, Bernstein's lecture "Why Isn't Our Government Working – And Can It?" stressed the importance of determining what news is. He also focused on the two overriding stories of today — the breakdown of the political system and whether it can be fixed, as well as whether we are going to be a nation of the wealthy, for the wealthy, by the wealthy at the expense of the great majority of our people.
At the end of Bernstein's lecture, he specifically addressed Stony Brook's students by saying that young people know they have been wronged. "If we are going to undo what has been done, we have to understand our history and how we got here," said Bernstein. "And I sense from my students this great desire to understand this history. And one thing's for sure: The best obtainable version of the truth has got to be part of the process of undoing…I look forward to hearing from you."
---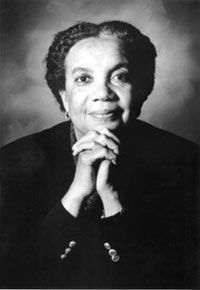 Marian Wright Edelman
Best known as the founder and president of the Children's Defense Fund (CDF), Marian Wright Edelman has long been at the forefront of advocacy for children and disadvantaged Americans. When she began her career in law in the 1960s, she broke barriers as the first black woman admitted to the Mississippi Bar. She continued to pioneer civil rights causes through her involvement in the NAACP Legal Defense and Educational Fund Office and Dr. Martin Luther King, Jr.'s Poor People's Campaign. Mrs. Edelman's contributions to civil rights efforts are too numerous to list, but one only needs to pick up one of her books to understand the magnitude of her commitment to promoting basic freedoms for all Americans.
On May 7, 2013, Mrs. Edelman shared her story and thoughts on how we can best ensure a level playing field for all children. Her most visible contribution to this goal has been the establishment of the CDF Freedom Schools, which promote enrichment for underprivileged children through a balanced curriculum and supportive environment. At the culmination of Mrs. Edelman's lecture, President Stanley announced that Stony Brook University would sponsor a CDF Freedom School during the summer.
Interested to learn about Stony Brook University's 2013 CDF Freedom School? Please visit: http://www.stonybrook.edu/sb/features-freedom.html

---
Tavis Smiley and Dr. Cornel West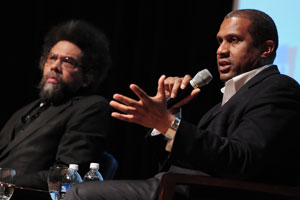 Award-winning broadcasters Tavis Smiley and Dr. Cornel West came to Stony Brook on April 26, 2012, to discuss their book The Rich and the Rest of Us: A Poverty Manifesto. The dynamic duo challenged the audience to re-examine assumptions about poverty in America, ask what poverty really is, and how to eradicate it. 
Tavis Smiley is a broadcaster, author, advocate and philanthropist who is an outstanding voice for change. He is the first American to host signature talk shows simultaneously on both public television and public radio. In addition to his radio and television work, Smiley has authored more than 15 books. In 2009, he was named one of Time magazine's "100 Most Influential People in the World."  
Dr. Cornel West is a revered educator and philosopher. He is the Class of 1943 University Professor at Princeton University's Center for African American Studies. Known as one of America's most gifted, provocative, and important democratic intellectuals,  Dr. West is the author of the contemporary classic Race Matters, which changed the course of America's dialogue on race and justice;  the New York Times bestseller Democracy Matters; and the memoir Brother West: Living and Loving Out Loud.  He is the author of 17 other texts and recipient of the American Book Award. Dr. West holds more than 20 honorary degrees.