Skip Navigation

Stephanie Kelton
But How Will We Pay for It? Making Public Money Work for Us
October 15, 2018, 4 p.m.
Staller Center Main Stage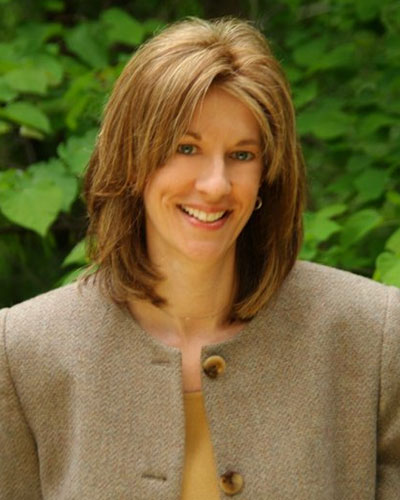 Our nation's finances are a blistering topic. Democrats blame Republicans for "blowing up the deficit" with tax cuts, while Republicans insist that programs such as Social Security and Medicare are the real drivers of our fiscal mess. As politicians fight over who's at fault, an important debate is getting lost in the fog.
Professor Kelton will cast a different light on these fiscal feuds and the budget deficit, arguing that both sides are missing the bigger picture when it comes to paying for our future.
About Stephanie Kelton
Stephanie Kelton is a professor of public policy and economics at Stony Brook University. Before joining Stony Brook, she chaired the Economics Department at the University of Missouri—Kansas City, where she taught for seventeen years. She served as chief economist on the U.S. Senate Budget Committee (Democratic staff) in 2015 and as a senior economic adviser to Bernie Sanders's 2016 presidential campaign. She is a former editor-in-chief of the top-ranked blog New Economic Perspectives and member of the TopWonks network of the nation's best thinkers.
In 2016, POLITICO named her one of the 50 people most influencing the public public debate in America. She is a contributing writer at Bloomberg View and a Founding Fellow of the Sanders'Institute. She is Chair of the Board at Economists for Peace & Security. Her forthcoming book,  The Deficit Myth: Modern Monetary Theory and the Birth of a New Economy, will be published by Public Affairs in 2020.
Kelton is a regular commentator on national radio and broadcast television, and she consults with policymakers, investment banks, and portfolio managers across the globe. Her research expertise is in Federal Reserve operations, fiscal policy, social security, international finance, and employment policy. She received her Ph.D. from the New School for Social Research and holds an M.Phil. in economics from Cambridge University.
Those interested in attending are asked to please complete the RSVP form below, which includes the opportunity to submit questions related to the lecture topic.