Skip Navigation
Jiwon Hwang, Ph.D.
Senior Lecturer, Department of Asian and Asian American Studies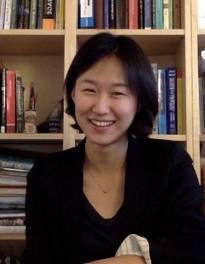 Ph.D. Stony Brook University, 2011

Topic Areas: Interlanguage phonology, second language acquisition, speech perception, speech accommodation, Korean phonetics/phonology
Office: 1128 Humanities
Email: jiwon.hwang@stonybrook.edu
Please e-mail or call in advance if you would like to make an appointment.
Biography

 Jiwon Hwang is a lecturer in the Department of Asian and Asian American Studies at Stony Brook University, where she teaches all levels of Korean language courses and Korean linguistics courses. Her research interests lie in phonetics, phonology and psycholinguistics, drawing data mainly from second language learners. The main goal of her research is to investigate characteristics of L2 speech, to understand the mechanisms underlying L2 production and perception, and to examine socio-cultural and cognitive factors associated with L2 learning.

Courses Taught

Elementary Korean I, II

Intermediate Korean I, II

Advanced Korean I, II

Elementary Korean for Heritage Speakers

Intermediate Korean for Heritage Speakers

Structure of Korean

Publications

2018 "Is There a Bilingual Advantage in Phonetic and Phonological Acquisition? The Initial Learning of Word-final Coronal Stop Realization in a Novel Accent of English", co-authored with Spinu, L. & Lohmann, R. International Journal of Bilingualism, 22(3), 350-370.

2018 "Native and non- native speaker processing and production of contrastive focus prosody", co-authored with Takahashi, C. et al. Proceedings of Linguistic Society of America 3. 35:1-13.

2017 "Illusory vowel in perception: the role of phonotactics and frequency", co-authored with Lu, Y. Proceedings of SICSS 2017. Seoul.

2017 "International Teaching Assistants' Production of English Focus Marking", co-authored with Kao, S. et al. POMA 26, 06006

2016 "The Korean Prevocalic Palatal glide: A Comparison with the Russian Glide and Palatalization", co-authored with Suh, Y. Phonetica, 73, 85-100.

2015 "Phonetic Adaptation in Non-native Spoken Dialogue: Effects of Priming and Audience Design", co-authored with Brennan, S.E., & Huffman, M.K. Journal of Memory and Language, 81, 72-90.

2015 "Phoneme Substitution and Positional Asymmetry in Second Language Learning", co-authored with Lu, Y. In Y. Hsiao and L-H. Wee (eds.) Capturing Phonological Shades within and across Languages. Cambridge: Cambridge Scholars Publishing. 414-433.

2015 "The Development of Discourse Competence by Heritage Learners of Korean", co-authored with Jung, J. Proceedings of the 18th International Conference on Korean Language Education (IAKLE): Revisiting Curriculum Development in Teaching Korean as a Foreign/Second Language, Seoul.

2014 "Phonotactic Restrictions and Phonological Relationships in Speech Perception", co-authored with Lu, Y. In Susumu Kuno et al. (eds.) Harvard Studies in Korean Linguistics XV. Hanshin Publishing Co. 149-159.