Skip Navigation
Events
MAY 7
IEC Virtual Graduation - See program below: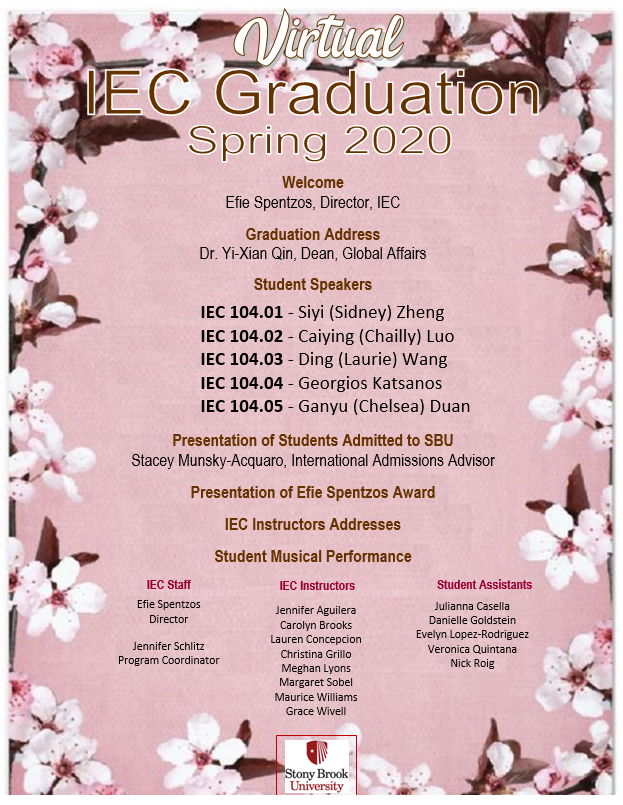 News
Summer 2020  
The advanced IEC level will be offered online to students with conditional admission.
Click HERE for more summer program information!
Fall 2020
At this time, the fall semester is planned to run as usual.  The IEC application is online and open. Please return to this website and check for updates.
DEADLINE EXTENDED to JULY 1, 2020!
Announcements
Have a question or just want to talk? Chat with Efie Spentzos, the IEC Director, every Tuesday and Thursday from 4pm - 5pm via Zoom.