Skip Navigation
E. ANN KAPLAN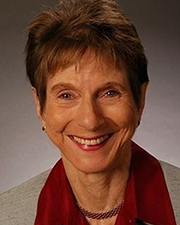 Distinguished Professor Emerita of English and Cultural Analysis and Theory
Past and Founding Director,  The Humanities Institute 
Past Director, The Society for Cinema and Media Studies
Ph.D., Rutgers, 1970.
Trauma Studies, Environment and Humanities, Feminist Film Theory and Gender Studies; Age Studies
Also affiliated with: Cultural Analysis and Theory, Hispanic Languages and Literatures, Art History, Theatre Arts, Philosophy, Sustainability, The School of Marine and Atmospheric Sciences, Women, Gender, and Sexuality Studies
Humanities 2093
E.Ann.Kaplan@stonybrook.edu 
View Website 
Biography

 Biography

E. Ann Kaplan is Distinguished Professor of English and Cultural Analysis and Theory at Stony Brook University, where she also founded and directed The Humanities Institute for twenty-seven years. She is Past President of the Society for Cinema and Media Studies. Kaplan has written many books and articles on topics in cultural studies, media, and women's studies, from diverse theoretical perspectives including psychoanalysis, feminism, postmodernism, and post-colonialism. She has given lectures all over the world and her work has been translated into six languages. Kaplan's pioneering research on women in film (see her  Women in Film: Both Sides of the Camera, Women in Film Noir and  Motherhood and Representation) continues to be in print and influential in the United States and abroad. Her  Feminism and Film (2000) brings together major feminist film theories from 1980 to 2000. Kaplan's more recent research focuses on trauma as evident in her books  Trauma and Cinema: Cross-Cultural  Explorations   ( co-edited with Ban Wang in 2004), her   Trauma Culture: The Politics of Terror and Loss in Media and Literature  (2005) and her latest book,  Climate Trauma: Foreseeing the Future in Dystopian Film and Fiction  (2015). Her new research project continues her concern with trauma, this time in relation to traumatic memory loss and gender, with a focus on dementia. See her essays published or in press for more on this latter project, and Kaplan's website, eannkaplan.com

Current Research

CURRENT RESEARCH

My 2015 monograph, Climate Trauma:    Foreseeing the Future in Dystopian Film and Fictionbuilds out from my prior Trauma Studies research. My specific contribution lies first in returning to the dystopian genre in the wake of 9/11 when disaster films proliferated, and in creating new sub-sets of the Sci-Fi genre pertinent to our newly terrorized era; and second, as offering a new lens, that of an expanded trauma theory, including focus on future time, to thinking through the meanings, and the cultural work, that futurist dystopian imaginaries perform. The book moves from analyzing the place of memory in political futurist film world, to looking at affects and memory in what I call the "zone of social collapse," to thinking about humanity's move into the Anthropocene Era. The last chapter, "Getting Real," explores contributions of documentaries about environmental disasters impending and already underway.

Writing this book has in some ways been transformational. I am committed to seeing how humanities disciplines might contribute to sustaining the environment. My research lead me to scholarly work about humans and the environment I might not otherwise have read:  learning about the dangerous path humans are on as regards humanity's impact on the natural world has put many of my other concerns in perspective. The fictional imaginaries I study and live with terrify me even as I feel empowered by engaging in in-depth analysis of them, figuring out underlying symptomatic anxieties in culture.

The links between the documentaries and fictional narratives I study reveal much about unconscious guilt, Freud's death-drive, and the dangers of human psychology that Freud theorized in his own dystopia,       Civilization and its Discontents, in 1929.

My ongoing research on Age Studies continues my interest in trauma, this time in relation to traumatic memory loss. I am especially interested in the gendering of memory loss in fiction, film and performance: What might this tell us about the function of cultural bias and about the work that such images perform? How does the lens of age and memory loss pertain to questions of ecology and environmental humanities?

Teaching Initiatives

TEACHING INITIATIVES


Over the years, I have taught a variety of courses, and these have frequently been linked to ongoing themes and programs that I organized when Director of the Humanities Institute at Stony Brook. I had the privilege of co-teaching various courses, and I have learned a great deal through this practice. Examples of productive co-taught courses range from my first SBU course co-taught with Don Ihde on "Postmodernism and Technology," followed by co-teaching a course on "Psychoanalysis and the Arts" with Donald Kuspit. More recently, I co-taught a course on "The Archive" with Susan Scheckel, and twice co-taught an original course on "Theorizing World Cinema" with Adrián Pérez Melgosa. Following from this, I co-taught a linked course on "Global Women's Cinema," this time with Kathleen Vernon in Hispanic Studies. My courses on Trauma Studies have addressed varied themes in the past few years, from thinking about Trauma and Age, Trauma and Chinese Culture, and Traumatic Temporalities. I taught a new graduate course on "Environmental Humanities: Politics, Science and Ecologies of Value" in Fall 2013, followed in 2015 by a course, "Climate Trauma and the New Environmentalisms," linked to my 2015 monograph on the same topic.

At the undergraduate level, I taught the first version of a new English Department course on "Global Film Traditions," in 2014, and co-taught an experimental course, "Documentary Playwrighting: Hurricane Sandy," with Kenneth Weitzman in Theatre Arts in 2015.

Over the years, especially in connection with my role as HISB Director, I was able to initiate (and then work with colleagues) on new pedagogical experiments, such as linking three graduate courses on linked themes but diverse disciplines, or developing a Cultural Studies Ph.D within what became the then Department of Cultural Analysis and Theory. I have organized seminars on a large range of topics, including "Transnational Cultures" and "Humanities For the Environment."

Recent Publications and Lectures

RECENT PUBLICATIONS AND LECTURES

Recent Books:

Climate Trauma: Foreseeing the Future in Dystopian Film and Fiction. Rutgers University Press, 2015.

Trauma Culture: The Politics of Terror and Loss in Media and Literature.   New Brunswick., N.J. Rutgers University Press, 2005.

Recent Articles:

"Sontag Between Europe and America." In   Realism and Its Vicissitudes: Essays in Honor of Sandy Petrey.   Edited by Robert Harvey and Patrice Nganang. New York: Peter Lang, 2015,   A revised version was translated into Italian for publication in Studi in onore di Paolo Bertetto, a cura di Giorgio De Vincenti e Enrico Carocci, "Imago. Studi di cinema e media", nn. 10-11, Roma, 2015

"Temporality and Future Selves in Futurist Dystopian Cinema:   The Road   (2010) and   The Book of Eli  (2010).   Routledge International Handbook of Memory Studies,   co-edited by Trever Hagen and Anna Lisa Tota, 2015 (PAGES TO COME)

"'Do You Remember Me?':Alzheimer's Disease in Literature and Film." In   Health Studies Reader.  Ed. Lester Friedman. New Brunswick, NJ: Rutgers U Press, 2013: 441-452.

"The Unconscious of Age: Performances in Psychoanalysis, Film and Popular Cultture." In   Aging, Performance, and Stardom.  Eds. Aagje Swinnen and John A.Stotesbury. Berlin, Kadmos Verlag, 2012: 17-37.

"Trauma Future-Tense [With Reference to Alfonso Cuarón"s   Children of Men   (2006)." In Julia Koehne, ed.   Trauma and Film.  Berlin: Kulturverlag Kadmos Publishing, 2012: 364-381.

"Traumatic Environmental Futures and Gendered Collaboration in Jennifer Baichwal's   Manufactured Landscapes.Translated into Italian. In press.

Recent International Key-Note Lectures:

"Memory and Future Selves in Futurist Dystopian Cinema: McCarthy's and Hillcoat's   The Road  (2010)." KeynoteLecture of Excellence University of Southern Denmark, Odense, May 19, 2015.

"Dementia: Reality, Fiction and Performance": Presented at Conference on "Patient Empowerment and SubjectiveWell-Being." University of Southern Denmark," Odense, May 20-21.

"Susan Sontag: Public Intellectual Between Europe and America," for   Sontag: Conference and Film Retrospective,Berlin, Germany, January 29, 2015.

"Imaginiaries of Catastrophe: Dystopian Scenarios on Film." Invited Lecture, Josai International University, Tokyo,Japan. April 2, 2012.

"Trauma and Catastrophe." Fu Jen University, Taipei, Nov. 28, 2012.

"Susan Sontag: Feminist, Film Critic, Cinematographer." Lecture and Seminar, Universita Roma Tre, Rome. June 1,2012.

"   Children of Men  (2006) and Trauma Future-Tense." Lecture co-sponsored by Film and Media Studies and theInstitute for Humanities Research at the University of California, Santa Barbara. February 27, 2012

PLEASE SEE MY CV FOR ADDITIONAL DETAILS REGARDING BOOKS, ARTICLES, KEYNOTE LECTURES, CONFERENCE PAPERS AND INVITED TALKS.