Skip Navigation
Frequently Asked Questions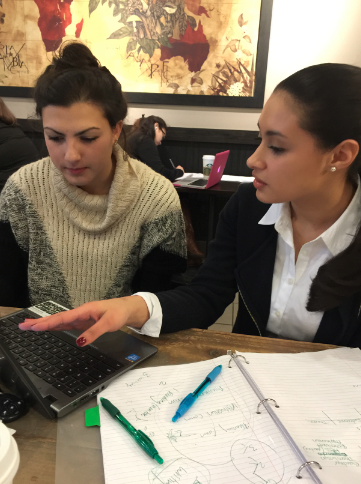 CAN THE DEPARTMENT GIVE ME A SENSE OF MY CHANCES OF ACCEPTANCE BEFORE I APPLY?
In addition to looking over all of your application materials, your application will be ranked in relationship to others who apply. Therefore, because we do not know what the applicant pool will be, we cannot assess your chances in advance.
HOW SHOULD I APPLY FOR FUNDING?
You may simply indicate that you are interested in a TA position on your application. Please note that we typically offer funding (a tuition waiver and stipend) to all students accepted into the PhD program. We are not able to offer such funding to our MA students, but these students have applied for and received campus employment in the past.
HOW SHOULD I SUBMIT MY APPLICATION?
As of Fall 2020, we have transitioned from Apply Yourself to the SLATE application system. You can access/submit your application here. You can also consult the instructions on our Admission to the PhD page. 
WHO HAS TO TAKE THE TOEFL/IELTS EXAMS)?
Students who are not native or primary speakers of English must submit scores from the iBT. Native or primary speakers of English have been raised or educated in an English-speaking environment. Native or primary speakers may speak a language other than English at home but speak English exclusively outside the home in social and/or educational contexts. For more information, please consult the Office of Graduate and Health Science Admissions Application Page.
WHO HAS TO TAKE THE GRE?
We do not require the GRE for any of our graduate programs. 
WHAT IF I HAVEN'T TAKEN TOEFL/IELTS EXAMS YET?
We need to have the results submitted electronically to the graduate school by the application deadlines. If your score is not received on time, it could jeopardize your admission to the program.
WHAT TYPE OF WRITING SAMPLES SHOULD I SEND?
Students should submit samples of written work such as a research paper submitted for an undergraduate class or a master's thesis. Submit essays in research, analysis, or criticism that demonstrate your ability to carry out scholarly work in English. The papers, typically generated in prior course work, should be approximately 10 pages (for applicants to the MA program) and 20 pages (for applicants to the PhD program) in length and should contain a bibliography.
IS A CAMPUS VISIT NECESSARY?
No, a campus visit is not necessary but it is certainly encouraged! Please contact the graduate program coordinator to arrange a visit. Please note that such visits do not increase the chances of admission. All admitted students  will be invited to an Admitted Student's Day event and are generally certainly encouraged to visit before deciding whether to accept our offer.
HOW DOES THE DEPARTMENT DECIDE WHOM TO ADMIT?
Admissions decisions are based primarily upon the admissions committee's estimation of the student's potential for scholarly achievement and the ability of the Stony Brook faculty to support the student in his or her intended field of scholarly study. Although no one factor will determine an outcome, the committee is particularly interested in applicants' statements of purpose and writing samples.
WHEN DOES THE DEPARTMENT DECIDE?
We send out admissions letters after the file review is complete. Offer letters are generally sent out a few weeks after the application deadline.
CAN I CALL FOR MY DECISION?
Results are only given in writing. There is only one person processing all of these letters, so please refrain from calling to find out about the status of your letter.