Skip Navigation
Academic Enrichment Activities and Services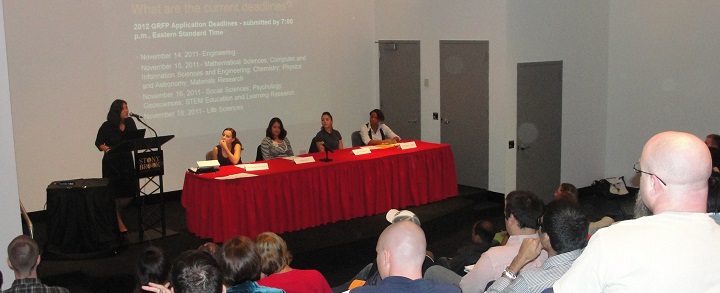 Writing Boot Camp
Every Winter and Summer break, the Center provides a space for uninterrupted writing time. This is an opportunity for CIE scholars to focus on thesis/dissertation writing, manuscript preparation, grant proposals, and fellowship application in a distraction-free environment. Participants have access to a wireless internet connection, a printer, writing support (upon request), and a light breakfast. 
Writing to Win Workshop and Series 
A service to enhance the writing skills of our students, as writing is deemed an essential and fundamental skill for the successful acquisition of grants, which is central to academic and scientific careers. Enhanced writing skills put CIE students at an advantage for submitting competitive fellowships and research applications. Participants who register for this workshop will be paired with a current NSF fellow to work one-on-one on the application essays and submission process. We will establish an application schedule and communicate via e-mail or personal appointments until your application is submitted. Information sessions will be announced early in the fall semester.