Skip Navigation
In The Spotlight
Daneele Thorpe, Ph.D. candidate in the department of clinical psychology, presenting their research  "Exposure to Community Violence and Parenting
Behaviors: A Meta-Analysis" as part of the Research Cafe Series.
News & Announcements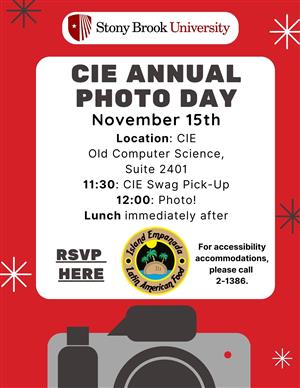 CIE Annual Photo Day Coming Soon ! Join us on November 15th @ 12pm. Meet us in the CIE at 11:30am to pick up your CIE Swag. Know more.
Check out the CIE blog: Diversity Speaks!
Read All News