Skip Navigation
Hayley Rein '19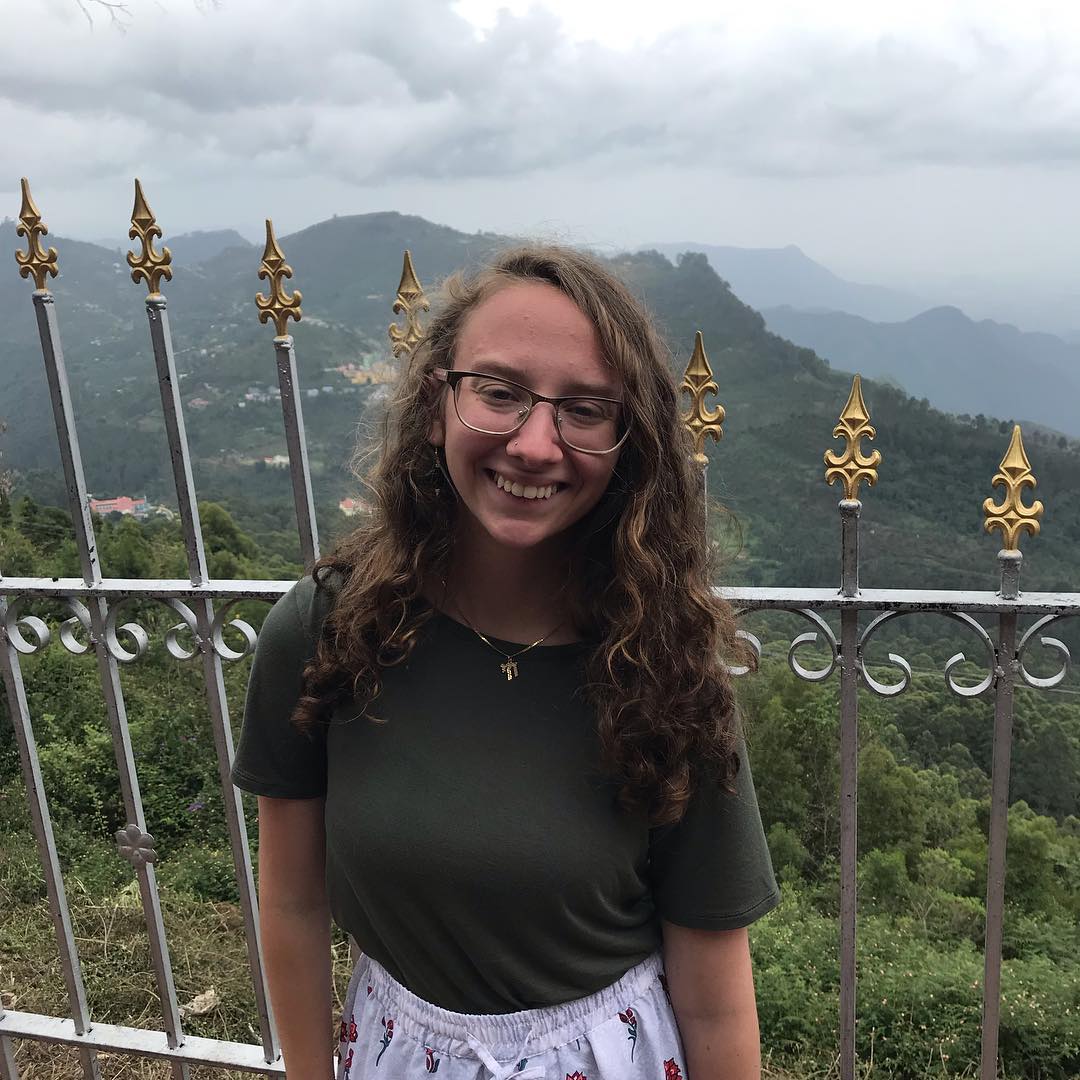 Over the summer of 2019, recent Stony Brook University graduate Hayley Rein '19, Psychology and Sociology, participated in a program in southern India aimed at investigating disparities in healthcare and equity, a research experience made possible by the Edward Guiliano, PhD '78, Global Fellowship Program. Through her project, Investigating Health Disparities in India to Develop and Deliver Immediate Interventions in Clinical and Community Settings, Hayley enhanced her personal connection to the field of study. She recently shared  how her time in India expanded her cultural literacy, offering advice to students considering applying for a Guiliano Global Fellowship in the future. 
"Everyone who is interested in studying abroad and/or conducting research outside of Stony Brook should be applying for this fellowship. Aside from the fact that the act of applying improves your writing and communication skills, opportunities like this aren't just for people with  extensive research experience or completely original projects. Students should be taking advantage of anything available to get them to the next place in their career and academic journey—fellowships like this invest not only in the type of project, but the person that's going to be executing it."
Hayley's exploration of qualitative research methods and innovative avenues of data collection in the field of healthcare led her on a sweeping trip through the region of southern India, through Mumbai and Mangalore to Coimbatore and Kodaikanal. The final leg of the trip stands out as especially worthy of note:
"I spent the last two weeks specifically focusing on the impacts of severe and extreme weather events on community health to assess disaster preparedness in Kodaikanal. Kodaikanal has experienced an increase in cyclones and other severe weather events which have caused challenges in accessing potable water, damage to infrastructure caused by fallen trees, and frequent power outages, most likely due to climate change. Our team surveyed 30 members of the community, mostly business owners and administrators from Kodaikanal International School (KIS), and conducted longer in-depth interviews with approximately 10 individuals to understand what disaster preparedness measures were currently in place, evaluate those methods, and determine the best course of action for conducting a follow up study to our pilot to equip institutions of authority, like KIS, to partner with the community to be better prepared for future extreme weather events."
The tie between environmental conditions and public health surfaced as a central theme of Hayley's research during her time in India: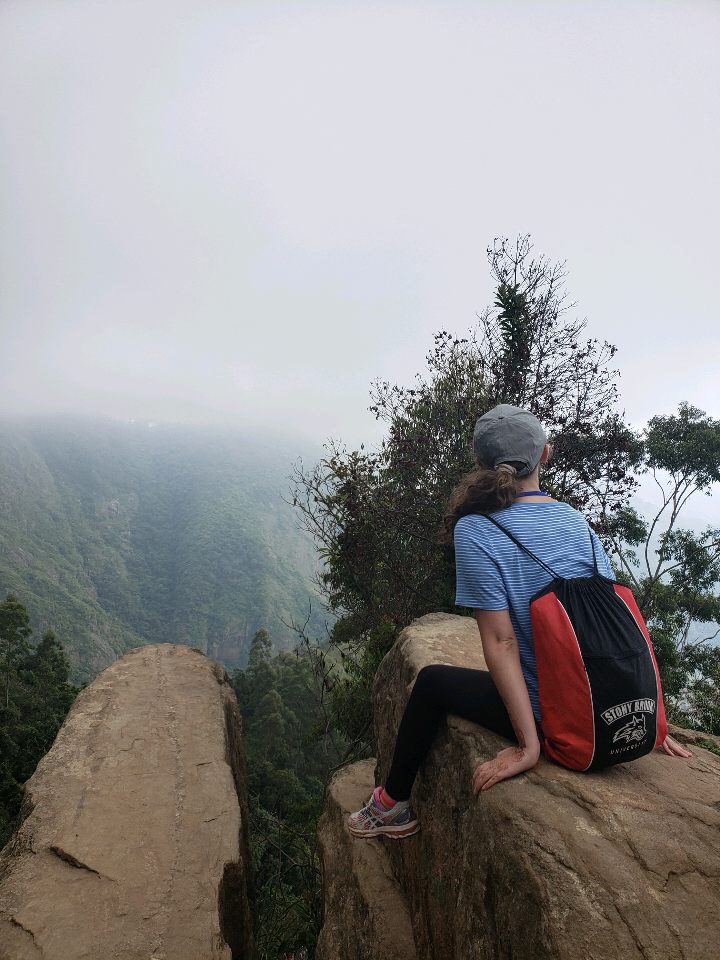 "It was particularly meaningful to dedicate so much time to a project on environmental health and disaster preparedness. Although I haven't focused too much of my studies and own research on this area, speaking with people affected by a recent cyclone reminded me of the devastation that impacted New York during Superstorm Sandy in 2012. Natural disasters and severe weather impacts are absolutely aspects of public health issues the United States is facing that affect access to care and influence quality of life; it was important for me to be exposed to this again at this point in my career and education."
Hayley's personal fascination with the field of public health stems from the interwoven and pervasive nature of the subject matter: "Everything about public health interests me, because everything is public health,"  she said. In India, Hayley discovered yet more ways that public health extends into all aspects of life:
"This project allowed me to expand my view of health and settings of care to not only clinical locales, but also centers of wellness and spirituality. I was able to participate in yoga classes, spend time in a convent that serves as a long-term care center for destitute and differently-abled individuals, and visit a variety of places of worship."
Traveling to India provided Hayley with an opportunity to familiarize herself with customs and practices previously unknown to her, as well as to expand her empathetic capacities:


"I had barely spent time outside of the United States prior to this, and had never been in the global south. As someone going into a client-facing career working with diverse backgrounds, it was integral that I had experiences being the "other" in a community. Learning different cultural customs and mannerisms, like the infamous Southern Indian head-bobble, and connecting with Indian college students at St. Aloysius College in Mangalore pushed me to bridge any gaps I felt were preventing me from interacting with the community. A huge part of public health work is letting people tell you what they need, rather than coming to a conclusion on your own. It's not up to me, as a Western, white, American woman to tell people what I think they should be doing to take care of their health, even if I do become an expert and professional in public health." 
Hayley's experience with the various cultures in India wasn't one merely of making accommodations for and learning to get along with; rather, her experience was characterized by reciprocity and reflection: 
"In addition to making me want to travel more and experience all walks of life that will welcome me into their communities, being in a region that was so vastly different from my own made me think about what we do in the United States in terms of health and wellness. It's been shaping my perspective and opinions on what equitable healthcare is, and who is qualified and constituted to serve as a provider of healthcare. Research, especially perfecting the methodology of a project, is something I'm extremely passionate about. This type of work in particular forces you to slow down and evaluate the ethics of every move to ensure that you are acting with as few biases as possible, because it's impossible to eliminate every single one. For my future career in policy and law, this will be integral to working with clients and being objective."
Hayley's transformative endeavor was made possible by the unique support of the Guiliano Global Fellowship:

I wouldn't have been able to undertake this project or participate in the program without the financial assistance of the Guiliano Global Fellowship program. While studying abroad is an invaluable experience that will contribute so much to one's professional, personal, and academic development, finances are such a significant factor. I am so grateful for the funding that allowed me to work on a project that undoubtedly shaped the type of work I plan to pursue and expanded my worldview.

The Guiliano Global Fellowship Program offers students the opportunity to carry out research, creative expression and cultural activities for personal development through traveling outside of their comfort zone.
GRADUATE STUDENT APPLICATION INFORMATION  

UNDERGRADUATE STUDENT APPLICATION INFORMATION 
Application Deadlines: 
Fall deadline: October 1  (Projects will take place during the Winter Session or spring semester)
Spring deadline: March 1 (Projects will take place during the Summer Session or fall semester)
Please submit any questions here.