Skip Navigation
Sample Course Offerings and Topics
FLM 101: INTRODUCTION TO FILMMAKING: VISUAL STORYTELLING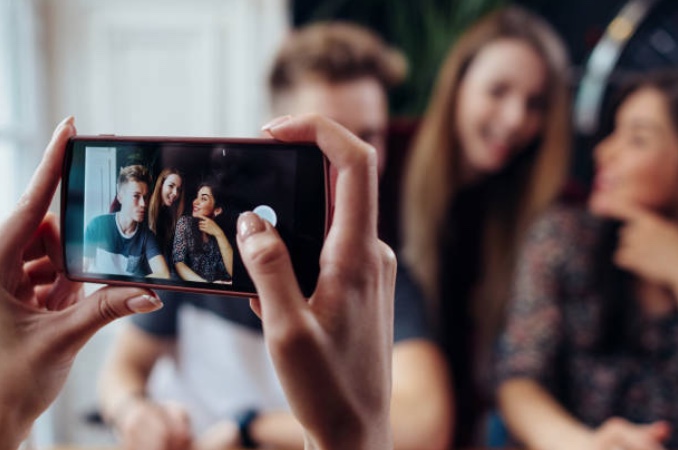 So you want to make movies? This a great place to start! Film 101 is an intensive but accessible introduction to making films using a device we all have -a smartphone. Students will learn to make short films from the first draft of the script to final edit of the video. Each week we will watch short films and work on exercises focusing on specific film departments such as camera or production design. By working together on multiple projects outside of class each student will have written and directed a short film, had experience in many other on-set roles and have a better grasp on how film sets work in general! If you've ever been curious as to where you may fit on a film set -this is a good place to begin.
FLM 102: INTRODUCTION TO FILM COMPOSITION: HOW FILMS SAY WHAT THEY MEAN
An Introduction to the nuts and bolts of filmmaking as viewed through the lens of the working filmmaker. By examining the creative aspects of films, the tools, the language and the choices of filmmakers, participants learn to interpret the creative elements of a film from a practitioner's perspective.
FLM 215: SCRIPTWRITING FOR FILMMAKERS - TOPIC: TV WRITING
This TV writing workshop will cover the differences required between a spec (an episode for an existing television show that is "speculative") versus an original concept pilot. Participants will be guided on what shows are valid to spec given the current television climate. Important script writing themes that will be explored are: character's want, internal and external obstacles, tone, POV, character folly, action, and repeatable story engine. Participants will get the chance to write in a tone and genre of their own personal preference. Emphasis will be placed on understanding the emotional trajectory of a character's journey that will guide the exciting process from teaser to the final act.
FLM 215 SCRIPTWRITING FOR FILMMAKERS - TOPIC: WRITING THE SCREENPLAY
All great screenplays share a compelling, well-told story. In this course, students will analyze films and read contemporary screenplays, deconstructing them in order to learn why they work so well. Students will leave understanding the construction of story, the value of juxtaposing scenes, the power of the visual image, the importance of underlying theme, the need for conflict and the development of compelling, layered characters and their dialogue. Students will be guided through the process of developing their own stories and will leave with a screenplay.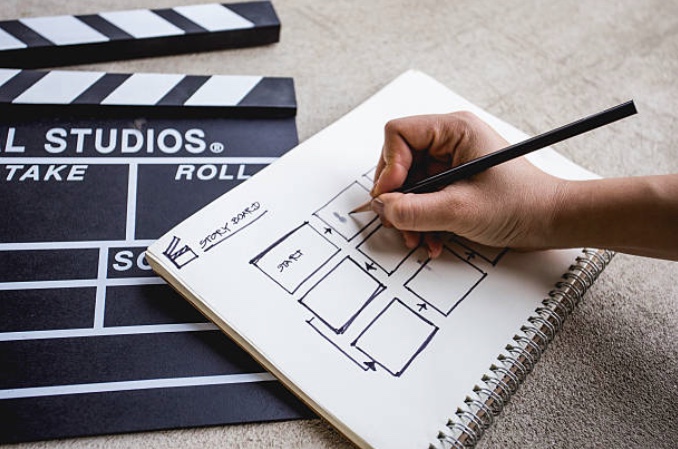 FLM 220: DOCUMENTARY FILMMAKING
Study and practice of documentary filmmaking from concept to production and post-production, through readings, screenings, discussion and regular submissions of original documentary filmmaking projects. Topics include Creating the Documentary Short, Ethics and Documentary Film, Social Documentary, The Film Essay. Repeatable to a maximum of 6 credits as the topic changes.
FLM 221:  FICTION FILMMAKING
Study and practice of fiction filmmaking from story to production and post-production, through readings, screenings, discussion and regular submission of original fiction filmmaking projects. Topics include: Short Fiction, Film Animation, American Hollywood Film, Genre Filmmaking, Indie Filmmaking. Repeatable to a maximum of 6 credits as the topic changes.
FLM 301: THE FILMMAKER'S TOOLBOX; CINEMATOGRAPHY, SOUND AND EDITING
Explores the connections between technology and storytelling, examining the tools and resources available to create compelling images and stories. Course explores the principals, tools and techniques of digital technologies: cinematography, art direction, sound design and editing in shaping a film, and how these choices interact with the art of visual storytelling.


FLM 302 PRODUCING PRACTICES FOR FILMMAKERS: PRODUCING AND DIRECTION     TOPIC: STORYTELLING WITH SOUND - PITCH ME A PODCAST
Podcasting is the next step in the technological liberation of storytelling via digital means. It is a companion and complement to video and filmmaking. In this class you will learn how to craft your own podcast —visualizing your stories with audio only —and present it to the world. You'll gain experience in writing for sound, interviewing styles and techniques, recording & editing basics, pitching ideas, marketing, branding, distribution, monetization and more. The focus is on learning and developing new storytelling and entrepreneurial skills, and strengthening oral communication and presenting skills by researching, writing and presenting proposals and pitches and participating in the evaluation of peer oral presentations of researched proposals and pitches.
FLM 310: STORY ANALYSIS FOR FILMMAKERS
A critical survey of the screenplay through the lens of the filmmaker. Emphasis will be on exploring the construction of story in film from a practitioner's perspective. Critical analysis will be transferred into practice through hands-on exercises in filmmaking. Repeatable to a maximum of 6 credits as the topic changes.
FLM 320: TOPICS IN FILM FOR FILMMAKERS  - TOPIC: CITY IN FILM
From gangster movies to the urban underworld, from musical and romantic comedies to dystopian post-urban settings, from megacities populated by superheroes, to stories of moving to the big city or leaving one behind and hitting the open road, movies and the cities/suburbs they inhabit will be critically examined through readings, in-class screenings, active discussion, independent film study, and reflective writing, culminating in the completion of a final project: short film, short screenplay, TV pilot, short story or essay that reflects careful observation and thinking, interpretation, and discussion of urban representation in film.
FLM 402 CAPSTONE PROJECT
A weekly seminar in planning and executing an independent, interdisciplinary project, the culmination of the minor, to be taken while completing a short film or full-length project. The nature and genre of the film project is up to the individual, though the concept must be approved by the program director before the student can enroll in this course. Weekly class meetings give structure to the independent filmmaking process, helping minors to plan, research and locate the resources they need. 

FLM 488 INTERNSHIP - EXP+ 
Offers students a personalized experiential learning opportunity designed to build on classroom knowledge and skills by exploring filmmaking in real world settings. The work must involve skills related to the educational goals of the department.