Skip Navigation
Sonia Harmand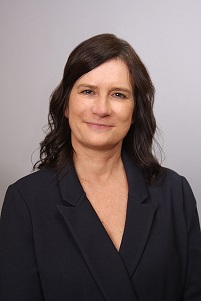 Associate Professor
Research Scientist, Centre National de la Recherche Scientifique (CNRS), France
Ph.D., Université Paris X - Nanterre, 2005
Email: sonia.harmand@stonybrook.edu
Teaching
Courses taught at Stony Brook include:  SSO-102.23- Exploring The Human Past: An Odyssey in Time, Space and Evolution, ANT 270- Great Archaeological Discoveries, ANT 307/507- Prehistoric Archaeology of Africa (with emphasis on the Turkana Basin), ANT 377- Animal Tool Use, ANT 277- The Origins of Art, and ANT 418/518- Lithic Technology.
Research Interests
I am a field archaeologist and conducted fieldwork for over 20 years, in France, Syria, Djibouti, Ethiopia, and Kenya. I became a member of the french Mission Préhistorique au Kenya / West Turkana Archaeological Project (WTAP) in 1998 and have been Director of the project since 2012.
Since 1996 the West Turkana Archaeological Project (WTAP) has been searching for evidence of human origins buried in sediments on the western shores of Lake Turkana in Kenya. WTAP's major scientific goal is to shed new light on the behavioural evolution and adaptations of our early human ancestors – Australopithecus and early Homo – and to reconstruct the habitats in which they lived. 
My primary research interests revolve around the central theme of how, when and why stone tool making and use originated among hominins in the African Early Stone Age – now known to extend as far back as 3.3 million years ago, and possibly beyond. I specialize in the technological analysis of stone tools using the chaîne opératoire approach, to understand the spatial and temporal processes involved in the acquisition, elaboration, utilization and discard of artifacts. This approach to lithic analysis was developed in France as a way to assess the level of cognitive development of our ancestors. 
In addition to my research on the origins of hominin technology, I am exploring with my team the biomechanics involved in the making and possible use of stone tools (hand motor control and functional morphology of the hand and wrist). I am also currently collaborating with primate archaeologists to investigate the central role that percussive activities such as pounding and battering might have played for hominins at the dawn of technology.
For more details on Dr. Harmand's research, please visit her personal website.
Also see her profile on Stony Brook Experts.