Skip Navigation
Facilities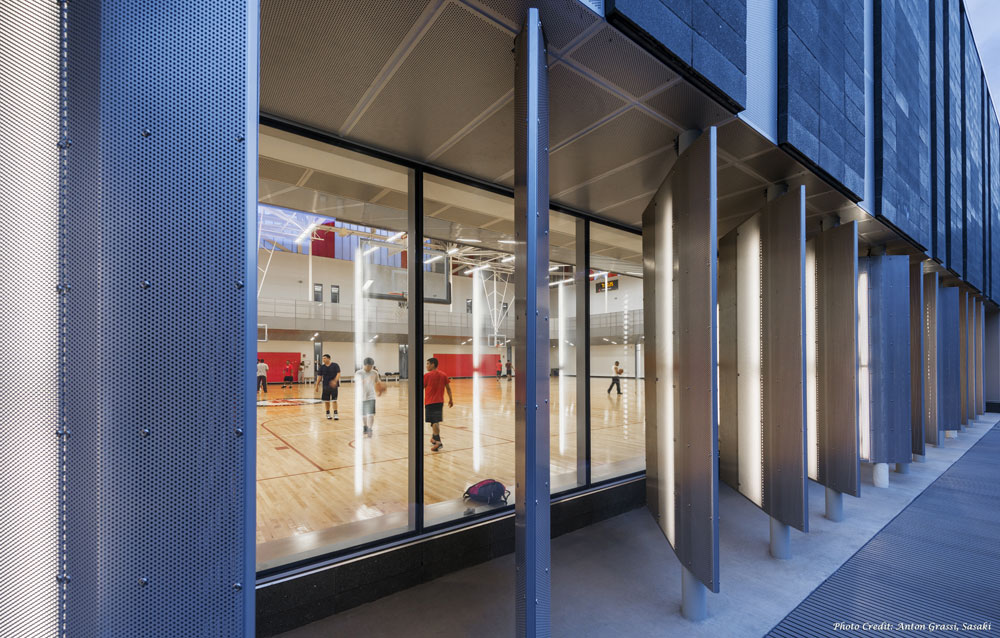 Stony Brook University celebrated the opening of the Campus Recreation Center, a state-of-the-art 85,000 square-foot facility, on October 19, 2012. Located between the Stony Brook Student Union and the Indoor Sports Complex, the new facility is devoted to the health and wellness of Stony Brook students, faculty and staff. It has become the center of activity on campus, averaging more than 2,000 users daily.
The $37.5 million facility features more than 100 pieces of cardiovascular equipment, three floors for intramural programs, and practice and competition spaces for sport clubs and open recreation. Features include a three-court gymnasium; a multi-activity court for basketball, soccer, roller hockey, volleyball, and badminton; three wellness studios; nearly 17,000 square-feet of combined free-weights; fitness, cardio and stretching space; a 1/10th mile track; locker rooms and showers; sport club storage rooms and wireless Internet service. The facility hosts more than 60 fitness classes per week and provides employment opportunities for more than 250 students.
FIRST FLOOR
  Lobby area featuring a lounge with couches, and front desk
   Three-court gymnasium for basketball, volleyball, badminton, etc.
   Multipurpose room for club programming and activities  (Capacity: 40 to 50 individuals)
   One fitness studio (Capacity: 45)
   3,562 square feet of weights and fitness
   Recreation and Wellness office suite: Ten offices, conference room, staff break room
SECOND FLOOR
   Two fitness studios (Capacity: 28 and 30)
   Wellness suite: Personal training, testing site, library, computer stations, etc.
   13,437 square feet of weights and fitness, cardio theater, stretching area
   1/10th-mile elevated track 
LOWER LEVEL
   Multiactivity Court for basketball, indoor soccer, badminton, and sports club practices
   Two locker rooms with 133 lockers each (75 percent half lockers and 25 percent full lockers)
   Two gender specific restrooms
   Equipment rental area with laundry facilities
OTHER AMENITIES 
   Wireless Internet access, and TV screens featuring news and sports
   Two lounge areas for relaxing and meeting with friends
   Storage for recreational, intramural, and sports club equipment
   Small day lockers for personal belongings (individual locks can be purchased onsite)
   Vending machines
If you have suggestions on enhancing the facility, or upgrading pieces of equipment, we would love to hear it.  Email recreationandwellness@stonybrook.edu to share your ideas.
Throughout the year we will move/switch machines based on popular use and location of the specified machine to ensure that all the equipment is utilized equally. This also helps us to gather data for future machine replacement and maintenance on a continual basis.