Skip Navigation
2023 Children's Lit Conference
July 12-16, 2023 (5 days)
Workshops in Writing Picture Books, Middle Grade and YA Fiction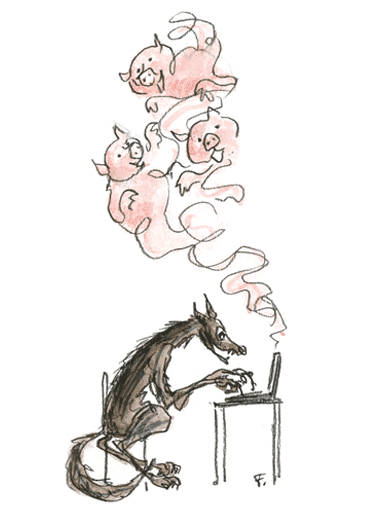 "If you're dreaming of becoming the next J. K. Rowling, we've got the perfect place for you—the Southampton Children's Literature Conference." – School Library Journal

The Southampton Children's Lit Conference provides a unique forum in which to study and discuss the craft of writing for children.
World-renowned authors, illustrators and editors offer inspiration and guidance through workshops, lectures, group discussions and special presentations on the beautiful campus of Stony Brook Southampton, a stone's throw from the gorgeous beaches  and historic villages of the Hamptons. 
Writing workshops are the heart and soul of the conference experience, meeting every morning for a total of five 3-hour sessions, from Wednesday-Sunday. Enrollment is limited to 12 students per workshop. Remaining hours are devoted to electives - lectures, readings, and panel discussions featuring faculty members and distinguished visiting authors, editors, publishers, and agents. Participants also enjoy a rich schedule of social gatherings— author receptions, open-mic nights, breakfasts, lunches and dinners "under the tent." During free time, participants can draw inspiration from the Hamptons' beaches or explore our charming nearby towns.
Scholarship deadline: March 15
General Deadline April 15.
PLEASE NOTE: As per university policy, all attendees, workshop leaders, guest writers, staff, and speakers must be vaccinated for COVID-19.


Click here for Fee information.
Workshop and Faculty
Picture Book with Julie Hedlund & Emma Walton Hamilton

Beyond Straw, Sticks and Bricks: The Building Blocks of a Great Picture Book

Creating a compelling picture book is a lot like building a house. Without a solid foundation, the whole thing can be blown down. But there's more to a house – and a picture book - than its structure. Once you have the framework, you can design and decorate to make it your own. In this workshop, Emma Walton Hamilton and Julie Hedlund will lead students through the step-by-step process of creating picture books that capture young people's hearts, minds, and imaginations, from concept to draft to final polish.

 

Julie Hedlund is an award-winning children's book author from Boulder, Colorado.

Her titles include: Over, Bear! Under Where? (Philomel, 2021), My Love for You is the Sun (Little Bahalia Publishing, 2014), A Troop is a Group of Monkeys (Little Bahalia Publishing, 2013) and the forthcoming Song Afer Song: The Musical Life of Julie Andrews (Little Bee Books, 2023).

Julie the founder of the 12 x 12 Picture Book Writing Challenge, which boasts more than 2000 members. She is also a co-founder of Picture Book Summit, an annual online conference celebrating its 9th anniversary in 2023, and the co-creator (with Emma Walton Hamilton) of The Complete Picture Book Submissions System. Julie is a sought-after speaker at writing industry events, schools and libraries, bookstores, and book festivals.

 ---

Emma Walton Hamilton is a best-selling and award-winning author, editor, stage, television and podcast writer/producer and arts educator. Together with her mother, Julie Andrews, she has co-authored over thirty books for children and adults, nine of which have been on the New York Times best-seller list, including The Very Fairy Princess series (#1 NY Times Bestseller), Andrews' second memoir, Home Work: A Memoir of My Hollywood Years and most recently, The First Notes: The Story of Do, Re, Mi.A Bridport Prize-winning poet, Emma recently published a poetry collection entitled Door to Door (Andrews McMeel Publishing) and her book for parents and caregivers, Raising Bookworms: Getting Kids Reading for Pleasure and Empowerment, premiered as a #1 best-seller on Amazon.com in the literacy category and won a Parent's Choice Gold Medal.

Emma was a two-time Emmy Award nominee for her role as Executive Producer and Writer for Julie's Greenroom, a children's television program about the performing arts created for Netflix, starring Julie Andrews and co-produced by the Jim Henson Company. Emma is also a Grammy Award-winning voice-over artist, having provided voicing for numerous audiobooks, including Julie Andrews' Collection of Poems, Songs and Lullabies (2010 Grammy Award, Best Spoken Word Album for Children), as well as numerous radio, television, theater and industrial spots. She and her mother co-host and co-produce Julie's Library, a story-time podcast for family audiences produced by American Public Media.

A faculty member for Stony Brook University's MFA in Creative Writing and Literature, Emma teaches all forms of children's book writing and serves as Director of the annual Children's Literature Conference, as well as Executive Director of the Young Artists and Writers Project (YAWP), an interdisciplinary writing program for middle and high school students.  

Middle Grade and YA Fiction with Laura Geringer Bass

Finding the Heart of Your Story

If you have a story best told as a middle-grade or YA novel, this workshop will help you discover the heart of your tale and the narrative structure suited to your voice and intention. In a supportive environment, participants will share their texts with  their fellow writers and with the instructor. Detailed individual critiques, line edits and notes will be offered along with class discussion, prompts and published examples of fine storytelling. Close attention will be paid to plot, point of view, descriptive detail, narrative structure, dialogue, and development of character. 

"With grace, kindness, insight, wisdom and humor-- and lots of inspiring prompts-- Laura helps students navigate the creative process. I can't wait to work with her again." 

"Finding the Heart of Your Story helped me rediscover the joy of writing! Life-changing!" —Sarah Weeks, author 

 

 

As publisher of the award winning imprint, Laura Geringer Books, editor, story advisor, teacher and writer, Laura Geringer Bass has collaborated with many celebrated authors and artists in the field of children's books. She has worked with numerous publishing houses and entertainment studios including HarperCollins, Simon and Schuster, Scholastic, Houghton Mifflin, Hyperion/Disney, Dreamworks, Fox, and CBS. 

She develops picture books, illustrated novels and YAs in partnership with Shannon Associates LLC, a global talent agency representing over 200 writers and artists worldwide. She teaches writing workshops privately and at the JCC and is a faculty member of New York Writer's Workshop (NYWW), an instructor for Prison Writes serving teens at risk through New York City's Administration for Children's Services' Close to Home program (ACS), and a mentor for Girls Write Now. 

Laura is the author of twenty books for children including the bestselling A Three Hat Day, an ALA Notable Book illustrated by Arnold Lobel, a Top Ten featured selection on LeVar Burton's Reading Rainbow. Her YA fantasy, Sign of the Qin, an ALA Best Book was shortlisted for the Printz award. Myth Men, her popular series of graphic novels was adapted by CBS as an animated TV show. Her novel for middle graders, The Girl with More than One Heart, is was published by Abrams in 2018. Laura's love of story informs her service on the board of First Book, a non-profit organization that has delivered over 150 million books into the hands of children in need.