Skip Navigation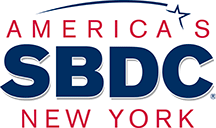 Small Business Development Center at Stony Brook University
What We Offer
Confidential and no-cost one-on-one counseling with our NYS Certified business counselors
On-site assistance available-at your business location
Workshops offered on key topics and areas of specific concern for business owners
Resources at the Research Network that can assist with market information, industry trends, sample business plans, etc.

---

Asesoramiento confidencial y sin costo uno a uno con nuestros asesores comerciales certificados de NYS
Asistencia disponible en el locación de su empresa
Talleres ofrecidos sobre temas clave y áreas de preocupación específica para dueños de negocios
Recursos en la Red de Investigaci ón que pueden ayudar con información de mercado, tendencias de industria, ejemplos de planes de negocios, etc.


 The Hispanic initiative has been generously sponsored by Bank of America. We are proud to partner with them on this economic intitative.
---
Bank of America Hispanic Initiative Presentations En Español
---
Bank of America Hispanic Initiative Award Ceremony
---
  ¡DESDE PATCHOGUE Y BRENTWOOD!
ATENCIÓN NEGOCIOS HISPANOS
¡CONSEJERÍA DE NEGOCIOS VIRTUAL UNA VEZ AL MES!
GRATIS Y CONFIDENCIAL!
Si piensa iniciar tu empresa o deseas fortalecer y hacer crecer la que  tienes, programa una cita ya! Nuestra Consejera de Negocios Certificada  por el Estado de Nueva York Jacqueline R Franco te asistirá.
Consejeria
Investigación de Mercado
Entrenamiento
REGISTRATE AQUI POR PATCHOGUE
Regístrate en el 631-654-4700 ext 153 o al 631-632-9837o en el email: sbdc@stonybrook.edu
REGISTRATE AQUI POR BRENTWOOD
Regístrate en el 631-273-7883 ext 132 o al 631-632-9837 o en el email: sbdc@stonybrook.edu
---
Find Out More
Recovery Programs
See All Events
---
Directory of Resources for Minority Businesspersons
For more information, click here
---
This Week's TECHTalk
"It is augmented reality that is driving our future," Snap CEO Evan Spiegel said at the company's first-ever  investor day . Facebook CEO Mark Zuckerberg also agrees, as he predicted last year that we'll get "breakthrough" AR glasses this decade. Meanwhile, Apple's top secret mixed-reality ambitions are really  not-so-secret  anymore.
Contact us to learn more about AR, VR, XR (mixed reality) and how these new technologies can change the world and help you grow your business.
This Week's Rec
Practice your startup pitch with 200+ real investor questions that you can expect to hear.

---
  BEWARE OF SCAMS AND FRAUD SCHEMES
SBA Disaster Loan and PPP Scams
During these economically difficult times, please be on the lookout for grant fraud, loan fraud, and phishing!
---
Stony Brook SBDC Technology Enhancement Program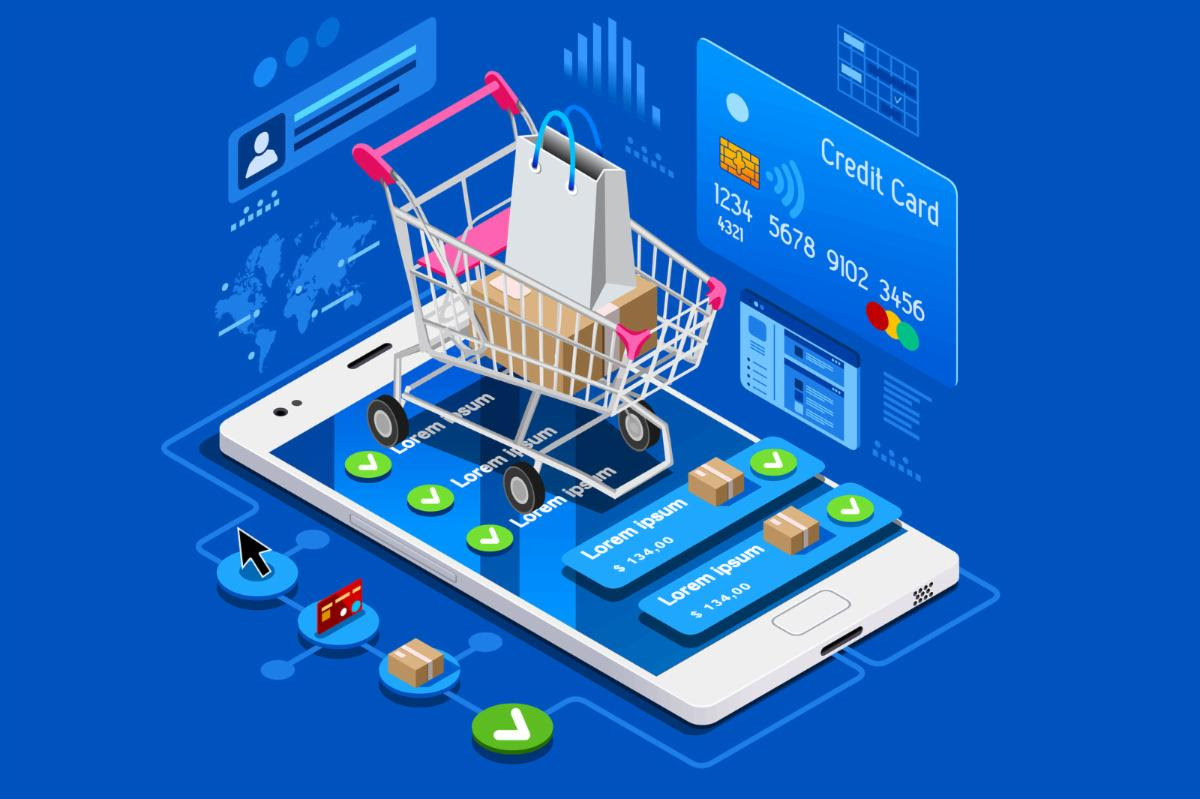 Identify, Track and Engage a Loyal Customer Base with free Technology Enhancement Assistance
Who is Your Trending Customer Base?
How are You Reaching This Audience?
Tech Focus:
Digital Menus
App-Based Ordering
Server VS Tablet
Contact SBDC For Free Online Appointment
Stony Brook University - Suffolk County Forward Programs
Small Business Tech Enhancement Program:
The SBDC has partnered with Suffolk County Forward Program and Stony Brook University Colleges of Business and Engineering to assist Suffolk County small business owners enhance online technology capabilities.

The Technology Enhancement Program will assess small businesses' current technology profile, pinpoint needs, and assist in developing solutions.
This Program is Limited to Suffolk County Businesses as Part of the Suffolk County Forward Program.
To participate in this free program, request a  virtual appointment at the Stony Brook SBDC.
For more information on all Suffolk County Forward programs, visit the Stony Brook University College of Business Website.
---
New Things Taxpayers Should Consider as They Get Ready to File Taxes in 2021
When people get ready to file their federal tax return there are new things to consider when it comes to which credits to claim and what deductions to take. These things can affect the size of any refund the taxpayer may receive.
SBA Disaster Assistance
SBA Disaster Assistance through the Stony Brook SBDC in Response to the Corona Virus

A Business Advisor will help you through the abundance of resources available for your particular business/industry.
---
30/60/90 Day Plan
A comprehensive plan for pivoting your business during COVID-19. Authored by Stony Brook SBDC business advisor Willa Smith.
Read the full plan here
---
2021 State of the Restaurant Industry
In a year of ceaseless changes, the restaurant industry has undergone the most drastic changes. The National Restaurant Association's 2021 State of the Restaurant Industry report addresses the devastating impact of COVID-19 on the restaurant industry, as well as the "new normal" for operating in a post pandemic market. To learn more and download the full report, click   here
---
Shuttered Live Performance Venue Assistance Applications to Open Soon: What you need to do NOW to Apply
Click here for more information
---
Biden-Harris Administration Increases Lending to Small Businesses in Need, Announces Changes to PPP to Further Promote Equitable Acces to Relief
Read the full fact sheet here
---
Paycheck Protection Program Open Through March 31st, 2021
The U.S. Small Business Administration (SBA), in consultation with the Treasury Department, announced that the Paycheck Protection Program (PPP) will re-open for new borrowers and certain existing PPP borrowers. To learn more, click here.
Updated First Draw Forms:
Second Draw Forms:
For more information and updates, click here
---
PPP & EIDL Borrowers Now Eligible for the New York Forward Loan Fund
The New York Forward Loan Fund (NYFLF) is an economic recovery loan program aimed at supporting New York State small businesses, nonprofits and small residential landlords as they reopen after the COVID-19 outbreak and NYS on PAUSE. 
When the NYFLF launched in May, the fund was open only to New York-based small businesses that did not receive PPP or EIDL. Now, small businesses and non-profits that received a PPP loan of $500,000 or less or an EIDL loan of $150,000 or less may be eligible for a NYFLF loan
To learn if you are eligible and to apply, click here
---
  New York State Directory of Small Business Programs
---
Empire State Digital
New York State has partnered for a first-in-the-nation program with leading global e-commerce partners—Shopify, Square, Clearbanc, and Etsy—to accelerate New York State- based small businesses' ability to grow their online presence.  The participating digital partners are offering specialized solutions such as education, free resources, marketing support and discounted pricing that are unique to the needs of New York's small businesses. To learn more about Empire State Digital, click here.
---
---
  SBA Coronavirus Small Business Financial Assistance Programs
For more complete information on these programs (and other assistance options), click here to visit the SBA's   page.
Pursuit provides businesses with  affordable loans and resources  so that they can transform and grow. Check out their   COVID-19 Resource Center .
---
New York Forward Loan Fund (NYFLF)
Governor Andrew Cuomo announced that the state is launching 'NY Forward,' a $100 million loan fund to provide flexible and affordable loans to help small businesses, eligible only to those small businesses who did not receive federal COVID-19 funding assistance under the SBA Paycheck Protection Program (PPP) or SBA Economic Injury Disaster Loan (EIDL).
Click here for more information 
---
Federal Reserve Board Expands its Main Street Lending Program to Allow More Small and Medium-sized Businesses to Be Able to Receive Support
The Federal Reserve Board  expanded its Main Street Lending Program to allow more small and medium-sized businesses to be able to receive support. To learn more, click here.
---
Additional COVID-19 Resources for Businesses
---
SBA Rolls Out Dedicated Tool For Helping Small Businesses to Connect with CDFIs  
The SBA's LenderMatch is used to match small businesses and non-profits with Community Development Financial Institutions (CDFIs), Minority Depository Institutions (MDIs), Certified Development Companies (CDCs), Farm Credit System lenders, and Microlenders in the Paycheck Protection Program (PPP).  To learn how LenderMatch can help you, click  here.
---
Suffolk County IDA
The Suffolk County IDA  is making available the SCIDA COVID-19 Sales Tax Equipment Relief Program, which will grant sales and use tax exemptions to manufacturers, suppliers, and distributors of personal protective equipment (PPE). To learn more, click here.
---
Town of Brookhaven IDA
The Town of Brookhaven Industrial Development Agency's ("IDA") COVID-19 Sales Tax Relief Program (the "Program") will grant sales and use tax exemptions of up to $100,000 to manufacturers, suppliers and distributors of personal protective equipment ("PPE") and other COVID-19 recovery products. To learn more, click here.
---
Read All News