Skip Navigation
SCAN Center celebrates its 10th year!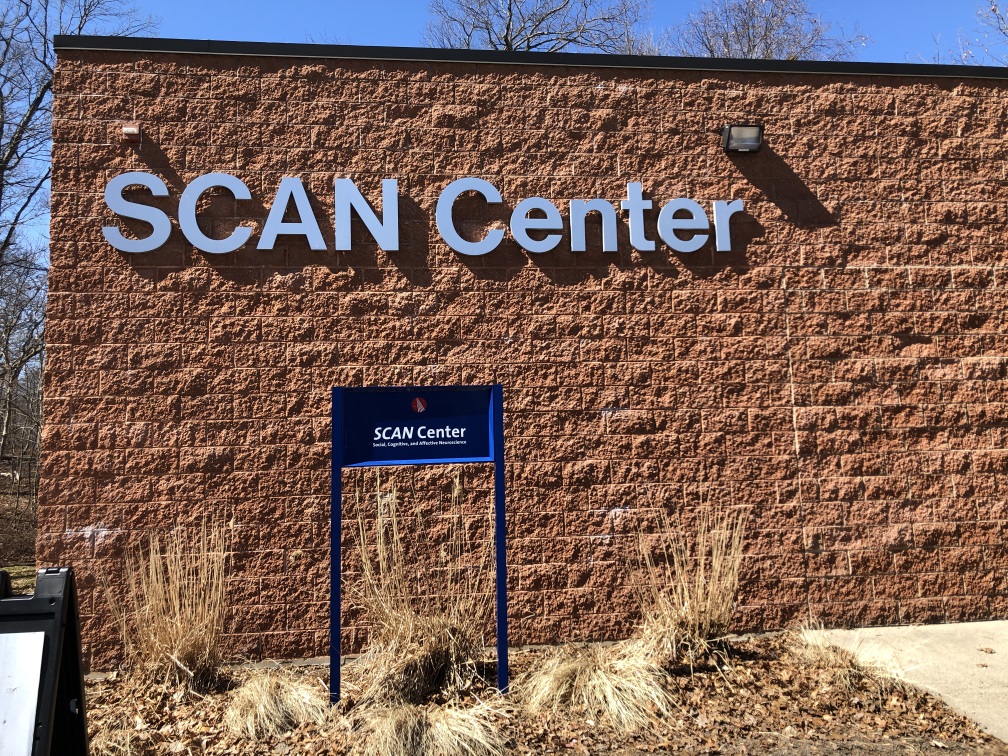 SCAN Center celebrates ten years of research on the brain
 The Social, Cognitive, and Affective Neuroscience (SCAN) Center opened its doors  ten years ago , March 9, 2009. The Center was made possible by a grant from the National Science Foundation to Turhan Canli, who founded the Center and continues to direct it. Today, the Center conducts both basic research and clinical imaging studies. 
Of course, the Center was made possible through the hard work of many. At the risk of missing anyone by mistake, here are some of the individuals who were instrumental in making the start and the next ten years possible. First, then-President Shirley Strum Kenny, who insisted the Center should not be housed in a trailer or a basement, and therefore authorized construction of the building that is now known as the SCAN  Center.
The Center owes its deepest gratitude to the Office of the Provost, which supported it from the beginning, and Provost Michael Bernstein for his continued support. A major upgrade to the building and facility was further made possible by Ken Kaushansky, Senior VP of Health Sciences and Dean of the Renaissance School of Medicine; John Riley, Associate Vice President of Health Sciences and Vice Dean of Administration and Finance; and Mark Schweitzer, Chair of Radiology.
The Center also wants to thank the staff in the Provost's Office who help its Director with the management of the Center: Heather Montague, Senior Assistant Provost for Finance, Budget, and Operations, and the always-friendly and helpful administrative staff: Maria Ficken, Diane Fischer, Darschay Harris, and Faith Mirabile.
In Radiology, the Center thanks Maria Wolfe, Director of Radiology, for helping to coordinate research and medical operations and financial management, and working out the logistics of transitioning to a research/clinical facility.
The technical aspects of running a smooth operation, both including the IT aspects and all kinds of devices, are made possible by the Machine shop, especially Ralph Molaro.
Among faculty, Hoi-Chung Leung and Lily Strey contributed their advise in the early stages of the Center's existence. Jared van Snellenberg now runs the SCAN Center Seminar.
Special thanks are due to Kim Burke, the Center's first hire and MVP, for everything she does to make it a smooth-running operation day-to-day. The Center would not be what it is today without Kim.
 Finally, the Center thanks the PIs for supporting its operation by conducting cutting-edge work in the facility.
Here is to another ten years, and continued efforts to improve science and service to the larger Stony Brook and Long Island community.
For the Center,
Turhan Canli, Founder/Director