Skip Navigation
Paul Shepson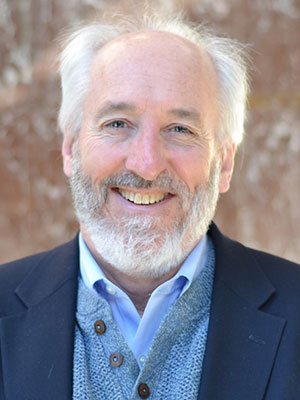 Dean of the School of Marine and Atmospheric Sciences
Paul Shepson is an Atmospheric Chemist, and as of July 2018 is the Dean of the School of Marine and Atmospheric Sciences (SoMAS), at Stony Brook University.  From 2014-2018 he served as Director of the Division of Atmospheric and Geospace Sciences at the National Science Foundation, as a "rotator," on leave from Purdue University, where he was a member of the faculty from 1994-2018. 
He obtained a BS in Chemistry from State University of New York College at Cortland, and a PhD in Analytical/Atmospheric Chemistry from Penn State.  He worked for Mobil Oil Corp. (Paulsboro Refinery) in 1982, before moving to a research position in the Atmospheric Sciences Research Laboratory at the U.S. EPA in Research Triangle Park, NC, from 1983-1987.  From 1987-1994 he was Professor in the Chemistry Department at York University in Toronto, where he was also Director of the York Centre for Atmospheric Chemistry.  Most recently at Purdue he held an appointment as Distinguished Professor of Chemistry, and Earth, Atmospheric, and Planetary Sciences.  From 2008-2013 he was Head of the Department of Chemistry, and was also the founding Director of the Purdue Climate Change Research Center (PCCRC) in 2004.
He is an avid pilot with instrument, commercial, and multi-engine ratings.  Shepson is keenly interested in understanding and communicating about the impacts of anthropogenic activities on the composition of the atmosphere, and how that relates to climate change and ecological impacts.  He is a Fellow of the American Geophysical Union, and has ~220 peer-reviewed publications on various issues related to atmospheric and analytical chemistry.
CONTACT:
Steve Ortega
School of Marine and Atmospheric Sciences
145 Endeavour Hall
631-632-8781