Skip Navigation
Workshops & Weekly Chat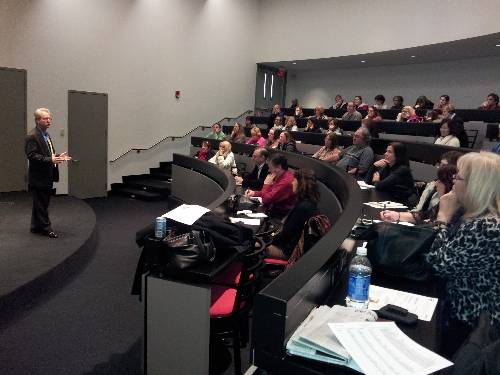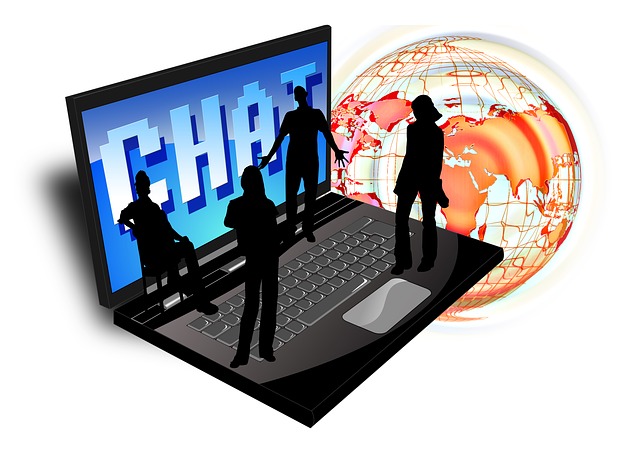 ASK THE OMBUDS - A WEEKLY INFORMAL ONLINE CHAT - Wednesdays @ 1 pm

The purpose of the chat is 1) to learn how the Ombuds Office can be a resource for you, 2) to discuss general issues about your work or study and 3) to learn about topics of interest such as effective and respectful communication, resolving problems or conflict and any other topics to assist you in improving the work or academic environment. 

Registration - NOT required.   JOIN CHAT HERE.  NOTE - Canceled 11/30 & 12/28
Click the workshop titles below to register.  You will receive a Zoom meeting invite later.
COMMUNICATION TOOL KIT - I HEAR YOU!  - 1 hour
Communication is the key to establishing and maintaining effective and meaningful relationships.  If you wish to be understood, you must also seek to understand.  Through discussion, breakout sessions and videos, participants will learn and practice communication techniques.  (Listening & communication questionnaires to be completed prior to workshop).
November 2, 2022, Wednesday, 12:00 pm to 1:00 pm
December 5, 2022, Monday, 12:00 pm to 1:00 pm
HAVING RESPECTFUL & PRODUCTIVE CONVERSATIONS (NEW) - 1.5 hours
Our world has become more polarized than ever.  And, Stony Brook is a microcosm of the global community.  Whether the subject matter is about politics and upcoming elections, climate change, race, gun violence, viruses and vaccines, etc. - it's important that we listen empathetically, respect diverse points of view and see what we can learn from each other.  Our impulse might be to shut down the other person by becoming defensive and judgmental thus losing our ability to "really" listen.  Let's look at ways in which we can choose to stay in the conversation and mutually respect each other's opinions.  We will examine useful strategies to learn and grow through difficult conversations, view helpful videos and participate in discussion.
October 7, 2022, Friday, 12:00 pm to 1:30 pm
October 26, 2022, Wednesday, 12:00 pm to 1:30 pm
TEAM BUILDING - WORKING EFFECTIVELY TOGETHER  - 1 hour
Working with others toward a common goal can be both rewarding and at times frustrating.  This workshop will cover the following topics:  team development, team roles and behavior, characteristics of effective teams, and dysfunctional team behavior.  It will also address the vital importance that relationships play in team communication.  (Team assessment questionnaire to be completed prior to workshop)
October 12, 2022, Wednesday, 12:00 pm to 1:00 pm
December 9, 2022, Friday, 12:00 pm to 1:00 pm
LEADERSHIP (NEW)(Management/Supervisory Training) - 2 hours
This workshop is for anyone with management/supervisory responsibility, particularly for FTMs (first-time managers) or anyone who feels that they could use support for developing high performance teams while creating an inclusive culture.  Prior to this workshop you'll complete a survey to determine your leadership style.  We will review some helpful leadership techniques.  We will also discuss a variety of leadership challenges and how to overcome them.  Finally, there will be videos and opportunities for breakout sessions to share and receive feedback.
October 20, 2022, Thursday, 3:30 pm to 5:30 pm
November 17, 2022, Thursday, 3:30 pm to 5:30 pm
MANAGING HIGH CONFLICT BEHAVIOR(Management/Supervisory Training) - 2 hours
High conflict behavior in the workplace creates unnecessary stress, affects team members in terms of decreased motivation, poor morale and employee retention.  Additionally, it negatively impacts both individual and organizational performance.  This workshop will describe high conflict thinking and high conflict behavior.  Participants will learn and practice the BIFF response to high conflict behavior.
October 28, 2022, Friday, 12:00 pm to 2:00 pm
November 29, 2022, Tuesday, 3:00 pm to 5:00 pm
A FEW REMINDERS WHEN WORKSHOPS ARE POSTED:
Click on the date of the workshop that you wish to attend. Reminders are sent out closer to the workshop date. If you cannot access the registration form, try another browser or contact the Ombuds Office.  For ONLINE workshops, a ZOOM link will be sent out after registration.
LIST OF WORKSHOP TITLES & DESCRIPTIONS
Upon request workshops will be customized for your department, class or work group.
Change & Transition
Change & Transition - Navigating New Waters
Communication
Communicating Across Generations
Communicating During A Crisis
Communication Tool Kit - I Hear You
Communicating with Care & Compassion
Enhancing Communication
Having Respectful & Effective Conversations
Modes of Communication & When to Use Them
More Tips on Respectful & Effective Communication
What's Your Communication Style?
Conflict
High Conflict Behavior - What Is It & What Can You Do About It
Negotiating Conflict
Test Your Knowledge About Conflict - Take the Conflict Awareness Quiz
Tools for Resolving Conflict
Understanding Conflict
Culture
Creating a Compassionate Environment During Uncertain Times - It takes all of us!
Creating a Positive Environment
What is Fairness?
Management
Coaching Skills for Supervisors
Managing UP - Addressing challenging situations
Managing UP - How to improve your relationship with your boss
Managing Change (Management/Supervisory Training)
Managing Difficult Conversations (Management/Supervisory Training)
Negotiating Conflict (Management/Supervisory Training)
Performance
Improving Performance
Resilience
How Resilient Are You?
Team Building
Working Effectively Together
Ombuds Office Orientations about the office's role & services for:
Faculty & Staff
Supervisors/Management
Students
Tell Me About "Ombuds" - What the Office Does & How It Can Benefit Me?