Skip Navigation
Workshops & Weekly Chat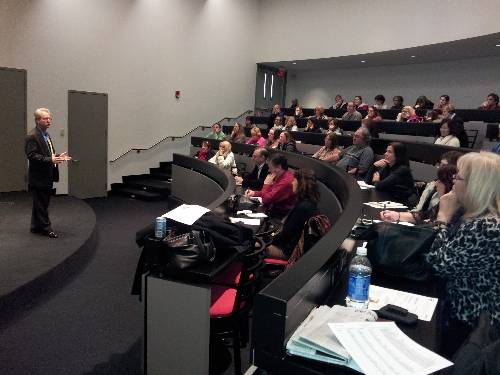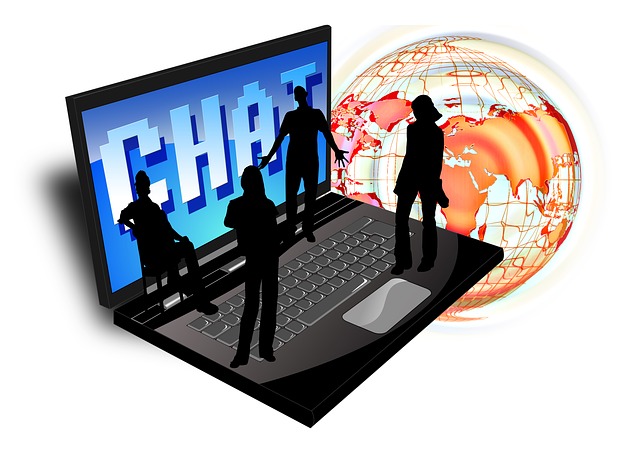 ASK THE OMBUDS - A WEEKLY INFORMAL ONLINE CHAT - Wednesdays @ 1 pm

The purpose of the chat is 1) to learn how the Ombuds Office can be a resource for you, 2) to discuss general issues about your work or study and 3) to learn about topics of interest such as effective and respectful communication, resolving problems or conflict and any other topics to assist you in improving the work or academic environment. 

Registration - NOT required.   JOIN CHAT HERE.   Note - canceled on 10/11, 10/18, 10/25 & 11/1
A FEW REMINDERS WHEN WORKSHOPS ARE POSTED:
Click on the date of the workshop that you wish to attend. Reminders are sent out closer to the workshop date. If you cannot access the registration form, try another browser or contact the Ombuds Office.  For ONLINE workshops, a ZOOM link will be sent out after registration.
IN-PERSON WORKSHOPS ARE BACK!
TO REGISTER - LINKS ON WORKSHOP TITLES

Communicating Across Generations - 1 hour
In today's workplace, it is likely one will have co-workers of varying ages, from Baby Boomers to Millennials to more recently Generation Z. This presentation will highlight the historical context, values, and preferred methods of communication, while providing you with the knowledge, tools, and techniques to successfully communicate with people of all generations.
October 25, Wednesday, 1:00 pm - 2:00 pm, Frey Hall, Rm. 313 (West Campus)
October 27, Friday, 12:00 pm - 1:00 pm, Health Sciences (HSC), Level 2, Rm. 101
Communication Tool Kit - I Hear You! - 1 hour
Communication is the key to establishing and maintaining effective and meaningful relationships.  If you wish to be understood, you must also seek to understand.  Through discussion, exercises, and videos participants will learn and practice communication technqiues. 
October 13, Friday, 12:00 pm - 1:00 pm, Health Sciences Center (HSC), Level 2, Rm. 101
October 20, Friday, 12:00 pm - 1:00 pm, Frey Hall, Rm. 211 (West Campus)
Managing Change - Supervisory Workshop - 2 hours
This workshop is an introduction to the change process and how to prepare yourself and your team for change.  Workshop objectives are to: 1) Learn about change and transition, 2) Identify the emotions associated to change, 3) Understand why change initiatives fail, 4) Describe 10 principles of leading change management, 5) Review the theoretical models of change, 6) Commit to working through the challenges of change and 7) Edcuate and support your team through change.
October 11, 2023, Wednesday, 3:00 pm- 5:00 pm, Health Sciences Center (HSC), Level 2, Rm. 1B
October 18, 2023, Wednesday, 12:00 pm - 2:00 pm, Frey Hall, Rm. 211 (West Campus)
LIST OF WORKSHOP TITLES & DESCRIPTIONS
Upon request workshops will be customized for your department, class or work group.
Change & Transition
Change & Transition - Navigating New Waters
Communication
Communicating Across Generations
Communicating During A Crisis
Communication Tool Kit - I Hear You
Communicating with Care & Compassion
Enhancing Communication
Having Respectful & Effective Conversations
Having Respectful & Productive Conversations
Modes of Communication & When to Use Them
More Tips on Respectful & Effective Communication
What's Your Communication Style?
Conflict
High Conflict Behavior - What Is It & What Can You Do About It
Negotiating Conflict
Test Your Knowledge About Conflict - Take the Conflict Awareness Quiz
Tools for Resolving Conflict
Understanding Conflict
Culture
Creating a Compassionate Environment During Uncertain Times - It takes all of us!
Creating a Positive Environment
What is Fairness?
Management
Coaching Skills for Supervisors
Leadership
Managing UP - Addressing challenging situations
Managing UP - How to improve your relationship with your boss
Managing Change 
Managing Difficult Conversations
Negotiating Conflict 
Performance
Improving Performance
Resilience
How Resilient Are You?
Team Building
Working Effectively Together
Ombuds Office Orientations about the office's role & services for:
Faculty & Staff
Supervisors/Management
Students
Tell Me About "Ombuds" - What the Office Does & How It Can Benefit Me?