Skip Navigation
2017
Troubled Bodies: How to Read Japanese Myths  by Prof. David B. Lurie, Columbia University (Nov. 6, 2017)
IN MEMORIAM:
Dr. Satoshi Ozaki, a world-renowned physicist, passed away on July 22, 2017, at the age of 88. He was a Senior Scientist Emeritus at Brookhaven Lab and a key driver of international collaborations in high-energy and nuclear physics. He served as a JCSB Board Member since 2003. He participated in all and each Shinnenkai (New Year's Gala) organized by the Japan Center and proposed a toast each year to wish everyone's health and happiness in the community. Our thoughts are with him and his family.
For more details about Dr. Ozaki, see:    https://www.bnl.gov/newsroom/news.php?a=112384
 KUDOS FOR OUR STUDENTS:
Congratulations, Joyce Lee, Karla Mae Bohaty, Sayaka Uoyama, Paul Bennett, Nancy Hong, Emily Kostich, Brandon Moore, Ken Yu, and Karen Matsumoto for graduating with the Minor in Japanese Studies in 2017!
Congratulations, Chris Saunders '17, for being selected for an ALT (Assistant Language Teacher)  for the    JET (Japan Exchange Teaching) program!
SAKURA MATSURI 
May 7, 2017 (Sun)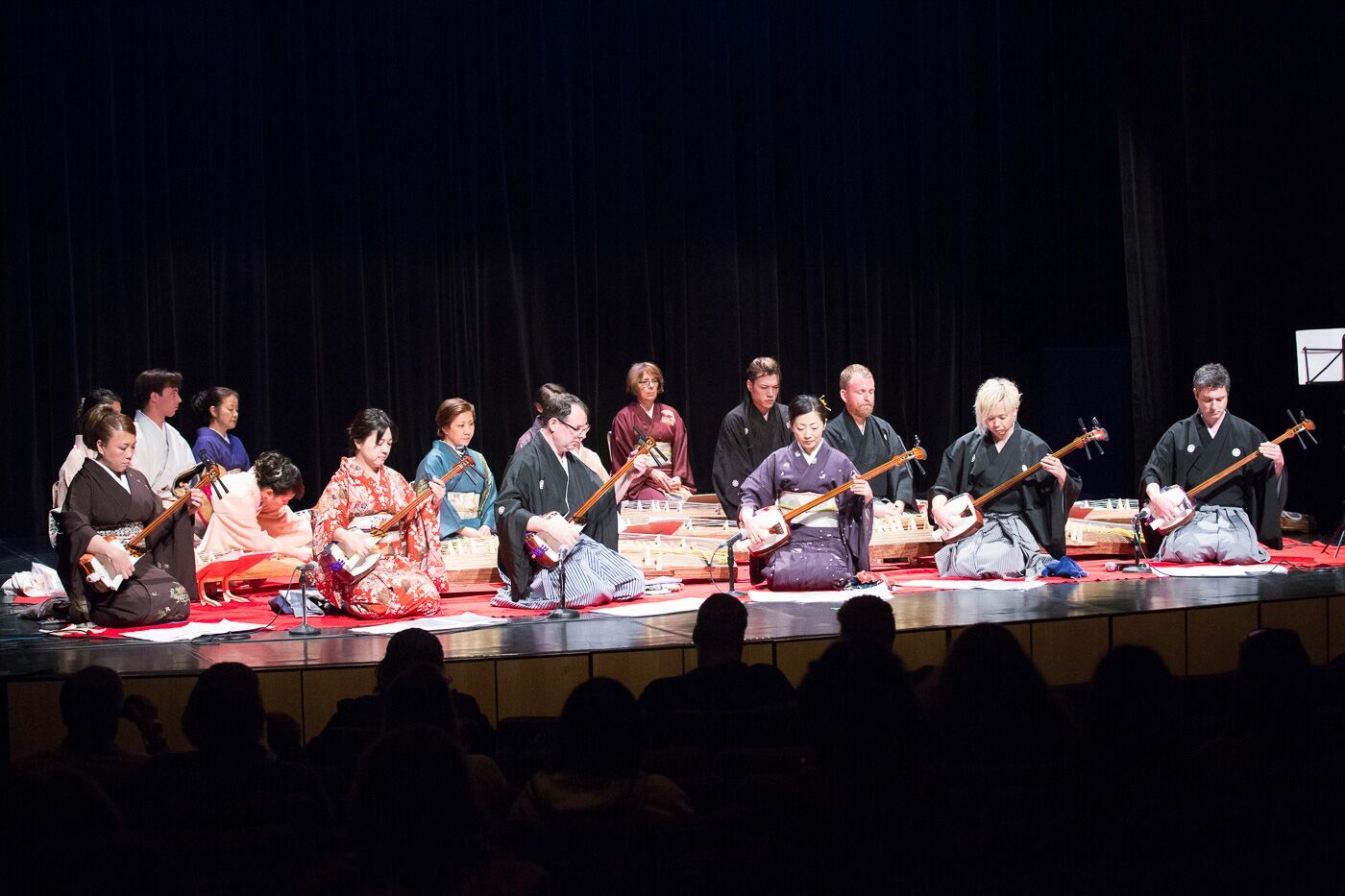 Photo credit: Frank Fumelli      Program
April 22, 2017 (Sat)
January 13th, 2018 at Benten Japanese Restaurant
SHINNENKAI AT BENTEN (
 

PHOTOS)

Jan. 14, 2017