Skip Navigation
News & Upcoming Events
15th JCSB Essay Competition has been launced! (Deadline Jan. 8, 2020)
See JCSB website. 
JCSB Lecture Series "Water in Japanese Gardens" by Takaya Kurimoto (Dec. 2, 2019, 5:30 pm Wang Center, Lecture Hall 2)  See the flyer.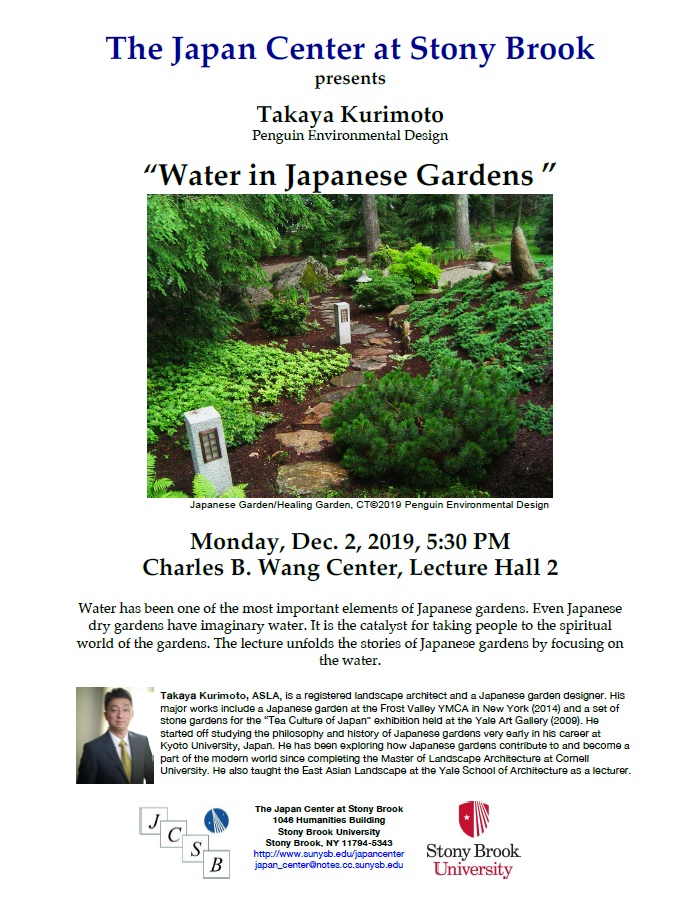 Eriko Sato Receives 2019-2020 Association of University Women (AAUW) Research Publication Grant  
See SBU News. 
Eva Nagase receives 2019 Godfrey Excellence in Teaching Award
See SBU News.
Past Events
JCSB Special Distinguished Lecture by Ambassador Kanji Yamanouchi (Nov. 18, 2019, 5:30 pm, Wang Center Lecture Hall 1, Pre-lecture recetpion from 5 pm at the Wang Center theater lobby) See  Flyer.
14th JCSB Essay Competition Award Ceremony
Sunday, April 14, 2019 (Wang Center)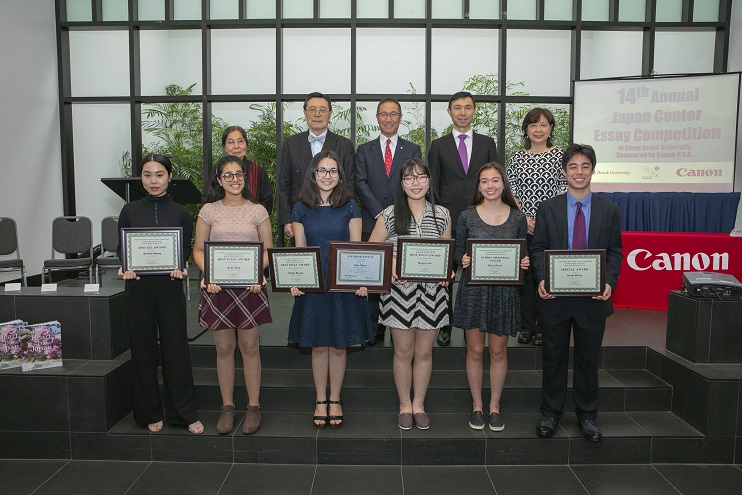 2019 Cherry Blossom Festival (Sakura Matsuri)
Sunday, May 5th, 2019 (Wang Center) 
2019 Japanese New Year's Gala
January 12, 2019, Eastern Pavilion