Skip Navigation

2020 Virtual Degree Conferral Celebration
Message from Department Chair Petar Djuric
Congratulations From the ECE Department Faculty and Staff
Armstrong Memorial Research Foundation Awards
Graduate winner: Marzieh Ajirak
Marzieh Ajirak
Marzieh Ajirak is currently a Ph.D. candidate in the Department of Electrical and Computer Engineering at Stony Brook University. She works as a researcher in the COSINE Lab under the supervision of Prof. Petar Djurić. Her work focuses on Bayesian machine learning, signal and information processing, and statistical data analysis. She has been investigating non-parametric Bayesian methods to capture complicated patterns from various signals and data including fetal heart rates and uterine activity signals, surveys of patients with mental disorders, and brain signals.
Undergraduate winner: John Boccio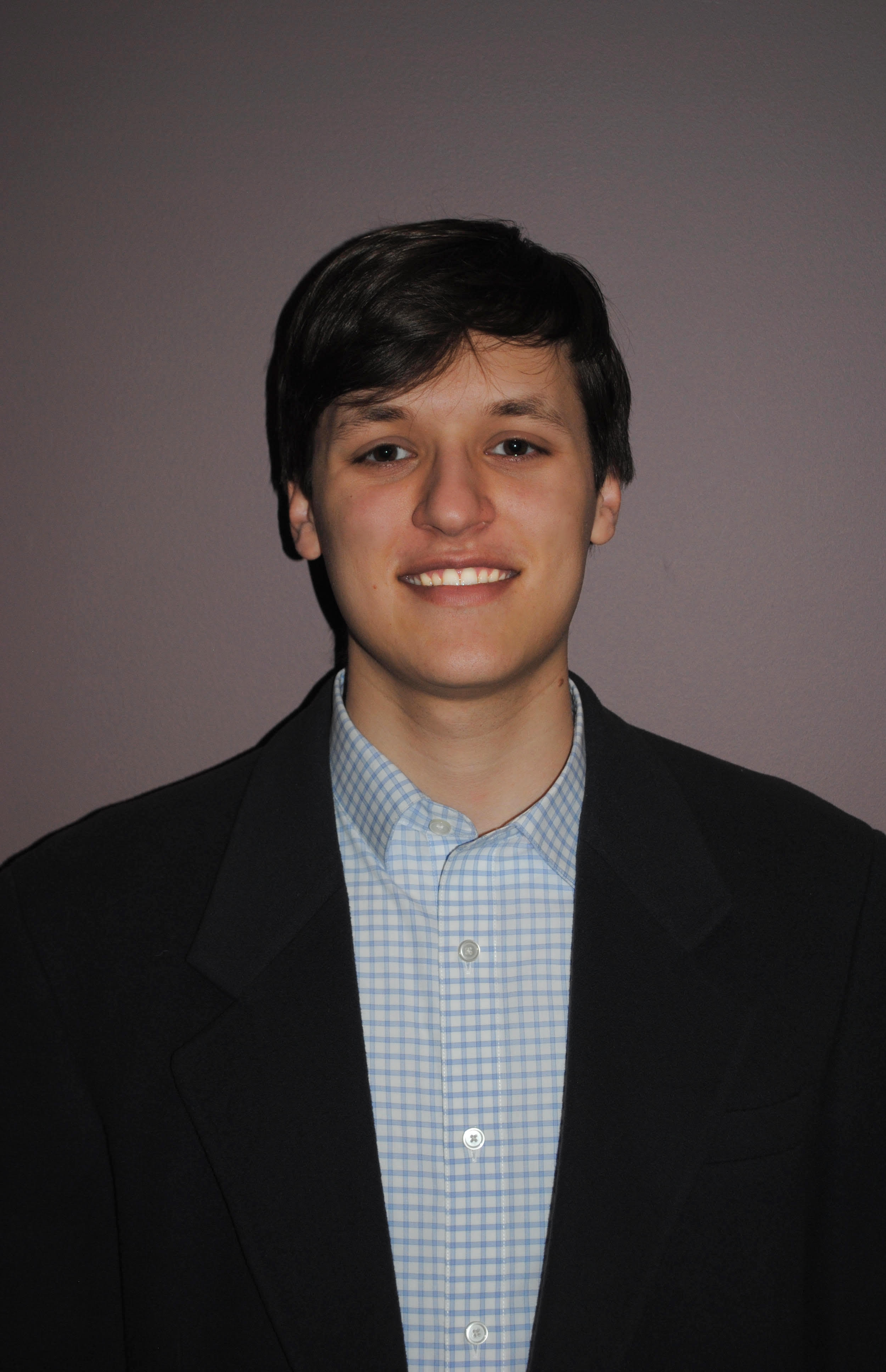 John Boccio
John Boccio graduated with the Bachelor of Engineering degree in Computer Engineering from Stony Brook University with a GPA of 4.0. He has held various leadership positions for the Stony Brook Robotics Team, won the Hack@CEWIT robotics competition in 2019, and has a patent pending for an LED color matching algorithm. Over the course of his undergraduate studies, John has conducted research in the field of high-performance computing for deep-learning at Stony Brook University's COMPAS Lab. Additionally, he has completed four different internships at CA Technologies, Intelligent Product Solutions, Zebra Technologies, and Apple. Starting in June, John will be returning to Apple as a Software Engineer on the Human Interfacing Devices team.

Graduates — Doctor of Philosophy
Abdulaziz Alqarni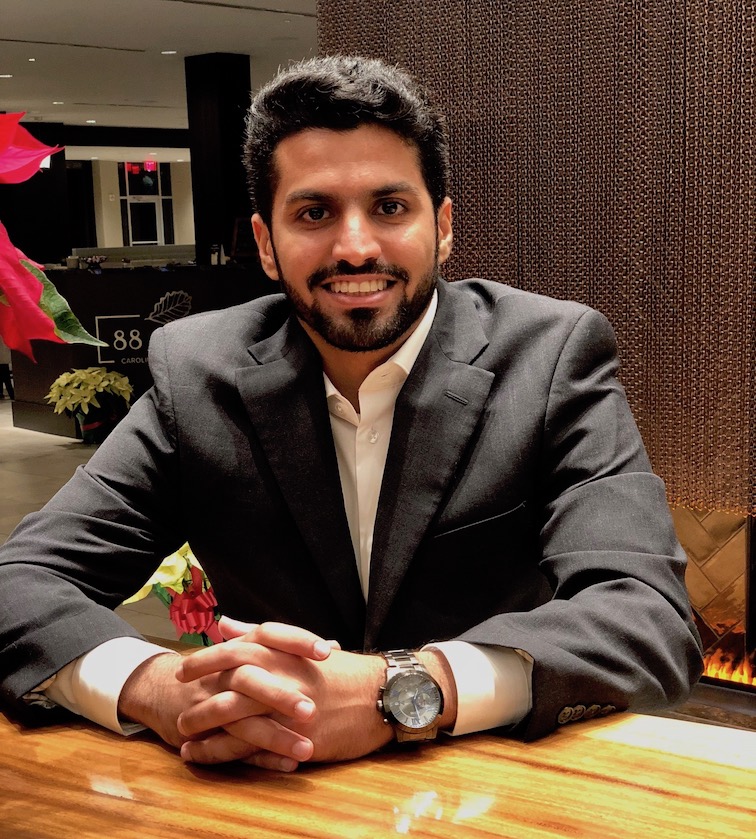 Abdulaziz Alqarni 
Thesis Title: Optimal Signature Searching
Adviser: Thomas Robertazzi
Signature searching is the process of finding a signature "pattern" of interest in a data file. The objective of this research is to provide approaches for optimal signature searching. The plan is to study the signature searching optimization problem from multiple aspects such as mathematical programming, heuristic algorithms, divisible load scheduling, processing methods, and topology.
Han Chen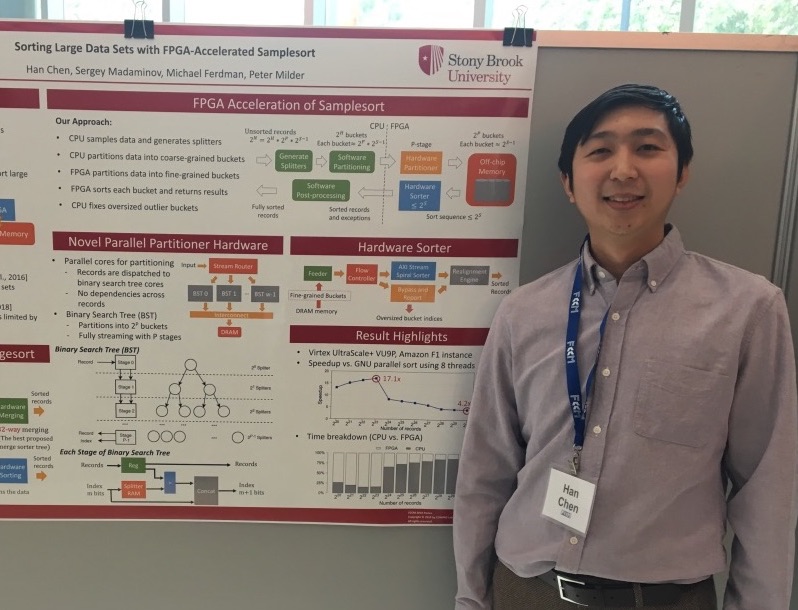 Han Chen 
Thesis Title: Sorting Large Data Sets with FPGA-Accelerated Samplesort
Adviser: Peter Milder
This work focuses on hardware acceleration of processing big data in data centers. A novel hardware system is proposed to accelerate the sorting process which is a fundamental and important process in many cloud services. It can bring a big improvement to data centers.
Hua Huang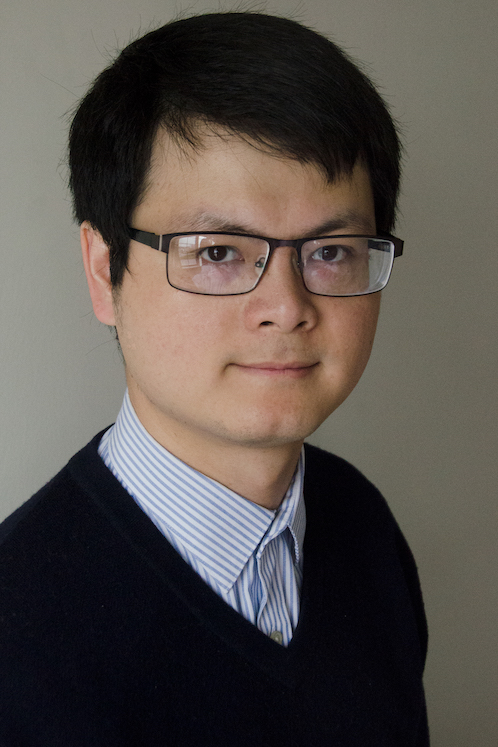 Hua Huang 
Thesis Title: Magnetic Sensing for Recognizing Human Activities: From Toothbrushing to Driving
Adviser: Shan Lin
The human activity recognition technology aims at identifying the action of the subjects automatically. In this dissertation, we propose to develop new magnetic sensing techniques to achieve more accurate, robust, and scalable monitoring than existing systems. We demonstrate that by using magnetic sensing techniques, we can enable monitoring systems for new human activity recognition applications, including manual toothbrushing, electric toothbrushing, and driving.
Qian Zhou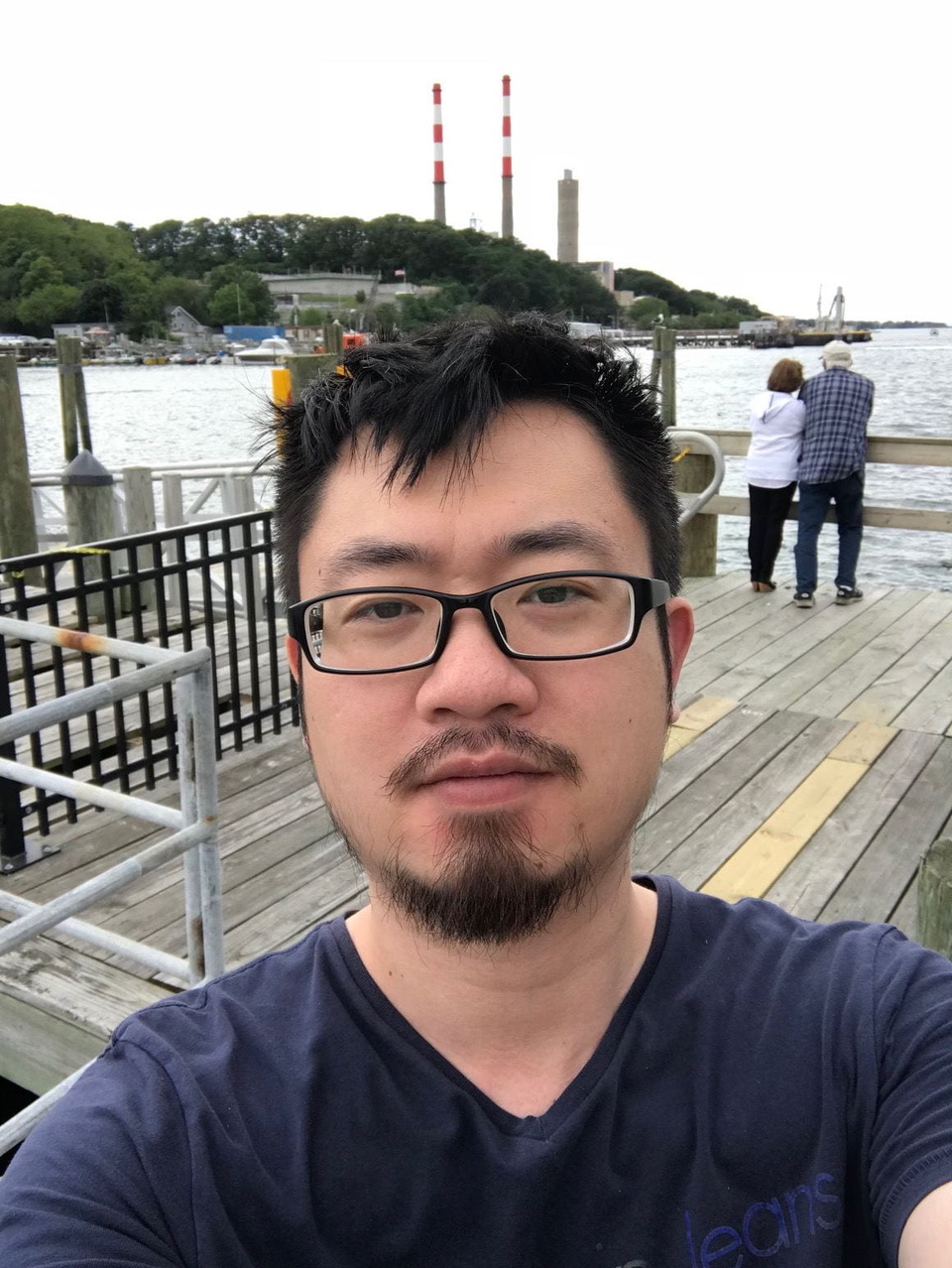 Qian Zhou 
Thesis Title: Managing Enterprise-Scale Internet of Things: from Service Discovery, Access Control, to Command Execution.
Adviser: Fan Ye
My work focuses on addressing key problems in Internet of Things on an enterprise scale. Specifically, I propose solutions suitable for enterprise IoT which discover IoT services in proximity, ensure only authorized users can access services, and make access operations easy and convenient to human users.

Graduates — Master of Science
Matthew Acosta
Zhihang Han
Md Imran Hossain
Hongyang Hui
Seok Won Jeong
Hanchen Li
Yixin Li. Thesis Title: Generative Models for Solar Energy Data Analytics. Adviser: Yue Zhao
Meena Murumkar
Kenneth Ng
Zi Xuan Peng
Brian Quang
Hammad Raja
Richard Santella
Kejian Shi
Xiaofei Song
Phillip Virgile
Kmely Wang
Ye Wang
Bartholomew Wolinski
Weiwei Xu
Hualin Zheng
Graduates — Bachelor of Engineering with Honors
Computer Engineering
Alexander Aziz Ahandour. Thesis title: "Quantization and Error Insertion in Neural Networks"
John Thomas Boccio. Thesis title: "Accelerating Convolutional Neural Networks Through Layer-Fusion"
Electrical Engineering
Daniel Thomas DeGennaro. Thesis title: "Computational Model for Optical Measurement of Graphene Films"
Charles Lawrence Patterson. Thesis title: "Adventures in Nanomaterials"
Graduates — Bachelor of Engineering in Computer Engineering
Jahremm Israel Ardila
Ayman Azad
Ziqi Bao
Michael David Barrett
Mariano Bello
Erik Bracamonte
Anthony Peter Brangaitis
Lu Cao
Jecenia M Carcamo
Yi-Cheng Cheng
Andrew Cho
Kyle Coleman
Roni Das
Ian Franco Deynata Del Rosario
Justin Chenglok Fan
Muhammad Hamza Fareed
Kimberly Gilot
Zyad Gomaa
Bryan Jerome Hallock
Eric Hsu
Benjamin Huang
Asif Iqbal
Munthasir Islam
Alwin P Joseph
Aaron Bennet Knoll
Angel Lee
Raymond Li
Kyle Thomas McGrady
Sabreen Mostafa
Edgar Nunez
Adrian Ortega
Jonathan Richard Palmieri
Shaan Bipin Panjwani
Vinay Pillay
Steven Ruan
Clement Shiyam
Shih Bin Tsao
Zachary James Valenti
Alexander Volkov
Zhen Sin Wong
Jack Ye
Jiahao Yi
Kehong You
Fengwei Zhang
Michael Zhu
Graduates — Bachelor of Engineering in Electrical Engineering
Abrar Bin Abdurrob
Kyra Julissa Andrade
Stanislaw Aakil Balaji
Angelique Bernice Bryson
Tyler Lee Caffery
Gongwei Chen
Renyi Chen
Wenjie Chen
Koray Alp Cicek
Eddie Dang
Binoy Daniel
Vincent Han
Yong Han
Muhammad Mazhar Hussain
Musaab Islam
Jennifer Yizhen Jia
George Karounos
Ryan Lee
Wenxin Lin
Feiyue Liu
Elizabeth Lucarini
Muhammed Mehdi
Steven Paul Nolan
Kevin T Quon
Christopher Lowell Romeo
Khondaker Farhan Sadiq
Jaesung Song
Justin Silva Soriano
Gina Catherine Spampinato
Brandon Tai
Brendan Vuraldor
Amy Wu
Yuxuan Wu
Yanlin Xiang
Boting Zhou
Graduates — Bachelor of Science in Electrical Engineering
Rocco Aliberti
Kayla Marie Hernandez
Mathew Locoteta
Kartik Sahni
Graduates — Minor in Electrical Engineering
Brandon Thomas Catalano
Arianna Coger
Lawrence Padrac Dwyer
Zhiming Fan
Ian Robert Fosty
Batuhan Karagoz
Sung Won Kim
Yehonathan Litman
Daniel S Mu
Bojidar Ivanov Todorov

Senior Design Projects
Please click on the project name to see each team's project poster.
Team: 404!
Project Title: Smart chemical sensor/alarm system
Team members: Roni Das, Asif Iqbal
Team: AIT
Project Title: 3D model of an indoor scene with object recognition
Team members: Jahremn Ardila
Team: ANNEX
Project Title: Approximate Neural Networks in FPGAs
Team members: Alexander Ahandour, Mariano Bello, Sabreen Mostafa, William Wong
Team: The A-Team
Project Title: Ultrasonic scanning system for imaging
Team members: Farhan Ahmed, Boting Zhou
Team: BAX Inc
Project Title:  Policy management for internet of things
Team members: Anthony Brangaitis, Bryan Hallock
Team: C.L Digital Electronic
Project Title: Headset with built in hearing analysis and self-equalization capability
Team members: Lu Cao, Wenxin Lin
Team: Classie-fication
Project Title:  Text mining of survey data using python
Team members: Steven Ruan, Brandon Tai, Kehong You
Team: Coleman .Inc
Project Title: Personal Asset Tracking
Team members: Kyle Coleman, Edgar Nunez, Yanlin Xiang, Austin Zhou
Team: Convection Industries
Project Title: Computer simulation of thermal comfort for far infrared heating
Team members: Andrew Cho, Bassel El Amine, Jonathan Palmieri, Clement Shiyam
Team: Cybernetic solutions
Project Title: Design an implementation of a bionic prosthetic limb
Team members: Jaesung Song, Alexander Volkov
Team: Far-Infrared Heating Systems
Project Title: Measurements of thermal comfort for far-infrared heating
Team members: Ehab Elrawi, Junqi Qu, Lin Yao
Team: Gank-free
Project Title: Grab and Go Shop
Team members: Erik Bracamonte, Cristian Escobar, Vincent Han, Munthasir Islam
Team: GZK
Project Title: Autonomous antenna pattern measurements
Team members: Kyra Andrade, Gongwei Chen, Zachry Valenti
Team: The Habibis Inc.
Project Title: Automating processing of videos from online proctoring
Team members: Abrar Abdurrob, Sajidul Chowdhury, Khondaker Sadiq
Team: I3
Project Title: Object Detection and 3D Modeling
Team members: Ananth Rajan
Team: Illuminati
Project Title: Monitoring occupancy in smart homes
Team members: Weiwen Lin, Jiahao Yi, Regan Zhou
Team: Insynq
Project Title: Multiple drone/robot navigation and synchronization system platform
Team members: Kimberly Gilot, Raymond Li, Adrian Ortega, Shaan Panjwani
Team: ISEE
Project Title: Dual-axis solar panel tracker
Team members: WenJie Chen, Yuxuam Wu
Team: Oizys
Project Title: Facial expression recognition system
Team members: John Boccio, Yi-Cheng Cheng, Muhammad Hussain
Team: Racket
Project Title: Design and implementation of a high luminosity lantern using photovoltaic generation of electrical power
Team members: Renyi Chen, Jennifer Jia, Justin Soriano
Team: RTS
Project Title: Personal Asset Tracking
Team members: Ayman Azad, Muhammad Fareed, Alwin Joseph
Team: SATURN
Project Title: Predicting stock price movements using deep learning
Team members: Michael Barrett, Jack Ye
Team: Secure the Crib
Project Title: Home security recognition and alert system
Team members: Tyler Caffery, Zyad Gomaa, Ammad Mehdi, Brendan Vuraldor
Team: SOLAR
Project Title: Design and implementation of a high luminosity lantern using photovoltaic generation of electrical power
Team members: Vikas Advani Navani, Koray Cicek, Yong Han
Team: Solaris Inc.
Project Title: Dual-axis solar panel tracker
Team members: George Karounos, Elizabeth Lucarini, Steven Nolan, Gina Spampinato
Team: A Sound Strategy
Project Title: Woodwind auto-tuner
Team members: Stanislaw Balaji, Benjamin Huang
Team: S.T.E.P.A.
Project Title: Desalination using a remote-controlled closed-loop solar still
Team members: Daniel DeGennaro, Kyle McGrady, Charles Patterson, Christopher Romeo
Team: TSXU
Project Title: Telecommunication networks design algorithms
Team members: Shih Bin Tsao, Willie Xu
Team: VARK
Project Title: High luminosity lantern using photovoltaic generation of electricity
Team members: Ryan Lee, Kevin Quon, Vasudeva Ramkissoon, Amy Wu
Team: Vision & Devour
Project Title: Gaze behavior inferencing data processing
Team members: Angelique Bryson, Jecenia Carcamo, Ian Franco Del Rosario, Angel Lee, Vinay Pillay
Team: Visionary Systems
Project Title: Indoor 3D computer vision system using depth cameras
Team members: Jing Huang, Aaron Knoll
Team: VZLF
Project Title: Optical beam position monitor with digital output
Team members: Justin Fan, Feiyue Liu, Daniel Vuoso, Fengwei Zhang
Commencement Video
View the Full Commencement Program