Skip Navigation
Center Shares Strategic Vision and Promise of Research Investments at Symposium
Officials Underscore Importance of Center's Role and Work
Thursday, June 23rd, Stony Brook, N.Y. – The New York State Center for Clean Water Technology today hosted its first symposium, an event designed to present an overview of the Center's strategic vision and to showcase the promise of its research investments as it works to develop more cost-effective water quality protection and restoration technologies, focusing first on solutions that remove nitrogen and other contaminants from individual onsite wastewater.  The event was attended by more than 100 people representing a wide-range of stakeholders from industry to academia and environmental advocacy, as well as regulators and policy makers from every level of government.   
"I don't think we could have asked for a better turnout, which only underscores the level and range of public awareness and concern that has been generated around this issue," said Dr. Chris Gobler Center Co-Director and Associate Dean for Research and Professor at the School of Marine and Atmospheric Sciences at Stony Brook University. 
Assemblyman Steve Englebright, Assemblyman Fred W. Thiele, Jr., and Suffolk County Executive Steve Bellone attended and made opening remarks, each underscoring the importance of water quality protection to the region, and the crucial role of the Center in working to develop more cost-effective solutions as the area prepares for a wide-scale infrastructure upgrade.
The event presentations covered the need, business opportunities and obstacles associated with the field of individual onsite wastewater, as well as the results of a comprehensive technology assessment led by engineering firm Hazen and Sawyer that reviewed and ranked existing and emerging approaches to onsite wastewater treatment across the globe.
"It's shocking how little research has been dedicated to this technology sector, especially considering that more than 25 percent of residents nationally rely on onsite wastewater treatment," said Dr. Harold Walker Center Co-director and Professor and Chair of the Department of Civil Engineering in the College of Engineering and Applied Sciences at Stony Brook University.  "But this neglect also underscores the opportunities for advancements.  I have no doubt that we can make significant progress quickly," he added.  
Additional presentations highlighted the suite of cutting-edge tools and capabilities the Center can bring to the challenge, and presented an overview of two system approaches the Center is focusing on:
Nitrogen Removing Biofilters, a form of non-proprietary passive treatment made of locally sourced sand and wood chips that has shown an ability to consistently remove high levels (up to 90 percent) of nitrogen and other contaminants; and
Next-generation membrane bioreactors (MBRs), a scalable technology that aims to use breakthrough cellulose membrane technology to significantly reduce the cost and increase the efficiency of operation.   
Pilot installations of the NRB system are anticipated this fall in collaboration with the Suffolk County Department of Health Services.  A prototype of the next generation MBR is anticipated by the fall as well.
Symposium presentations are available for viewing  here.
Background
Funded in 2015 by the New York State Environmental Protection Fund as administered by the NYS Department of Environmental Conservation, along with Bloomberg Philanthropies, the Center for Clean Water Technology is leading an initiative to marshal the region's public and private resources to develop and commercialize water quality restoration and protection technologies, focusing first on more affordable and effective solutions for removing nitrogen and other contaminants discharged into groundwater by some 360,000 individual septic systems in Suffolk County.
A venture lead jointly by the Stony Brook University School of Marine and Atmospheric Sciences and the College of Engineering and Applied Sciences, the Center is headquartered in the Stony Brook Research and Development Park.
####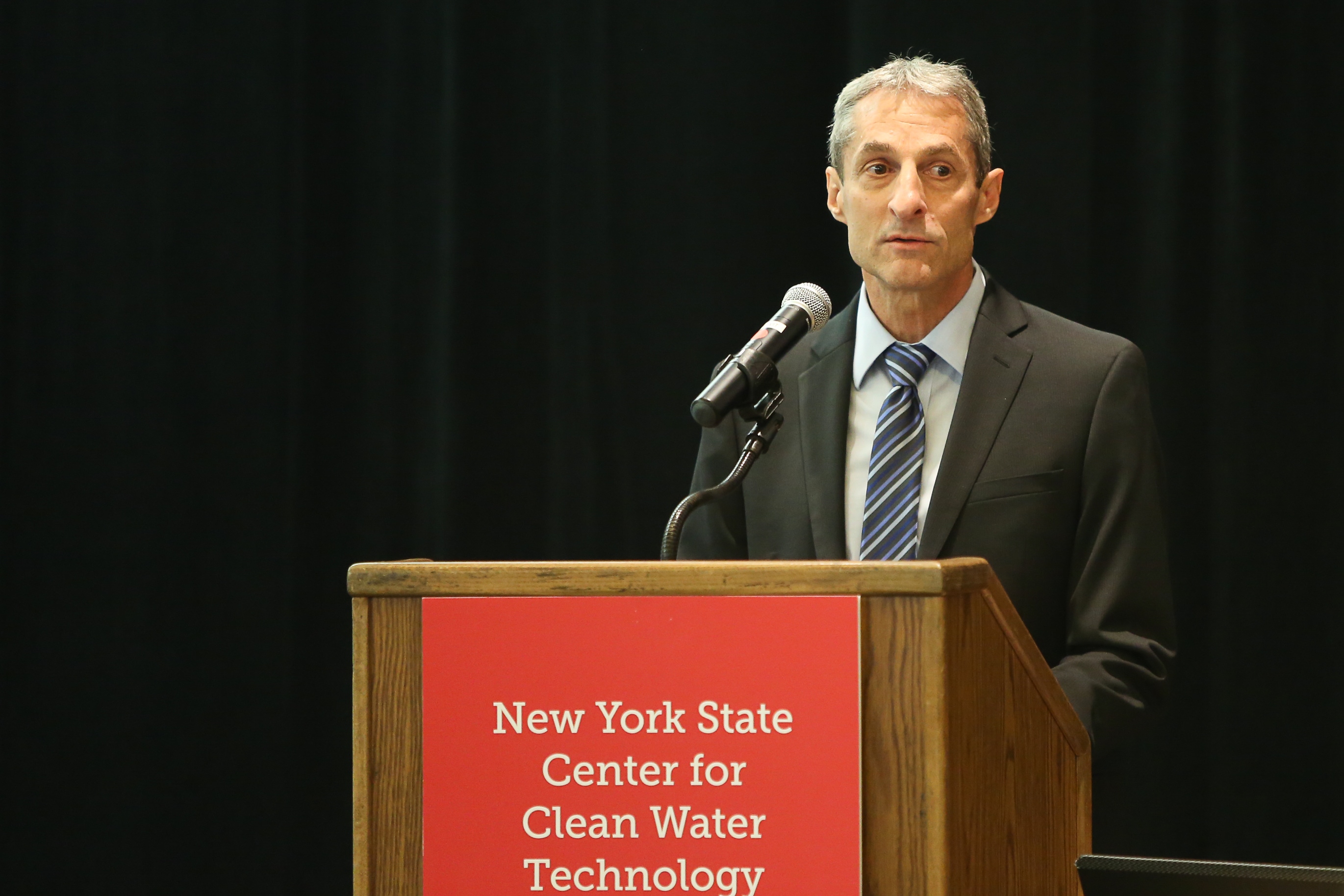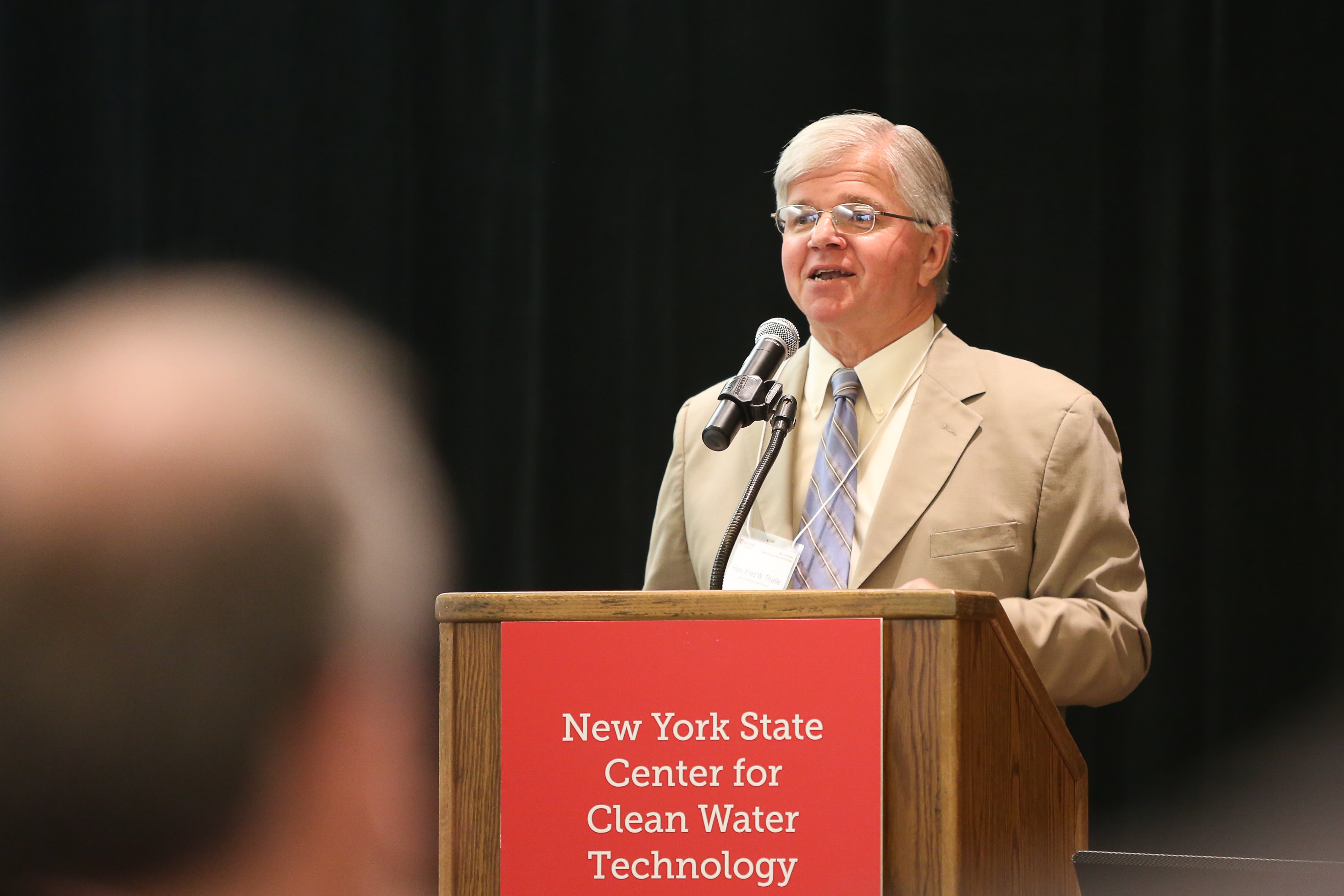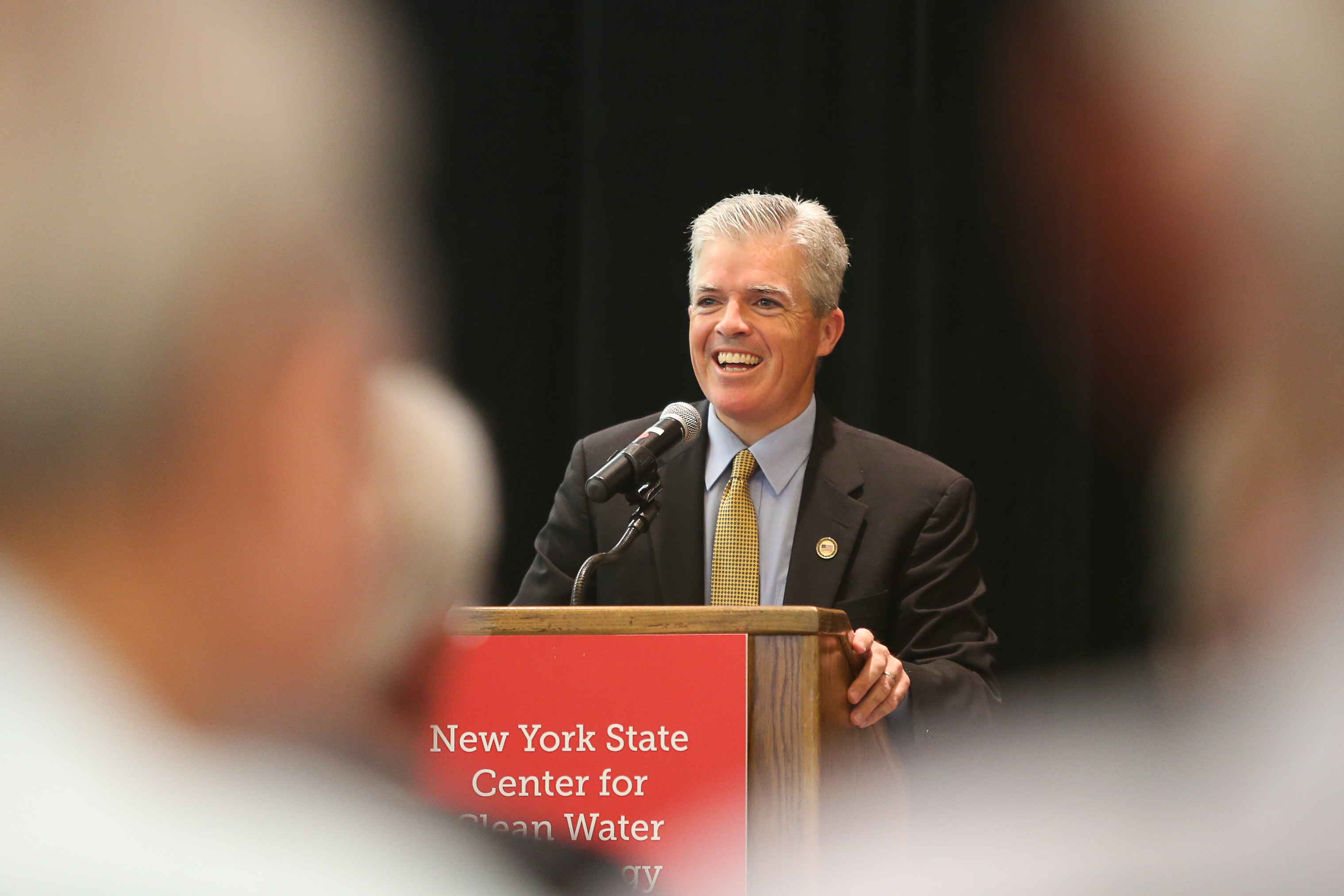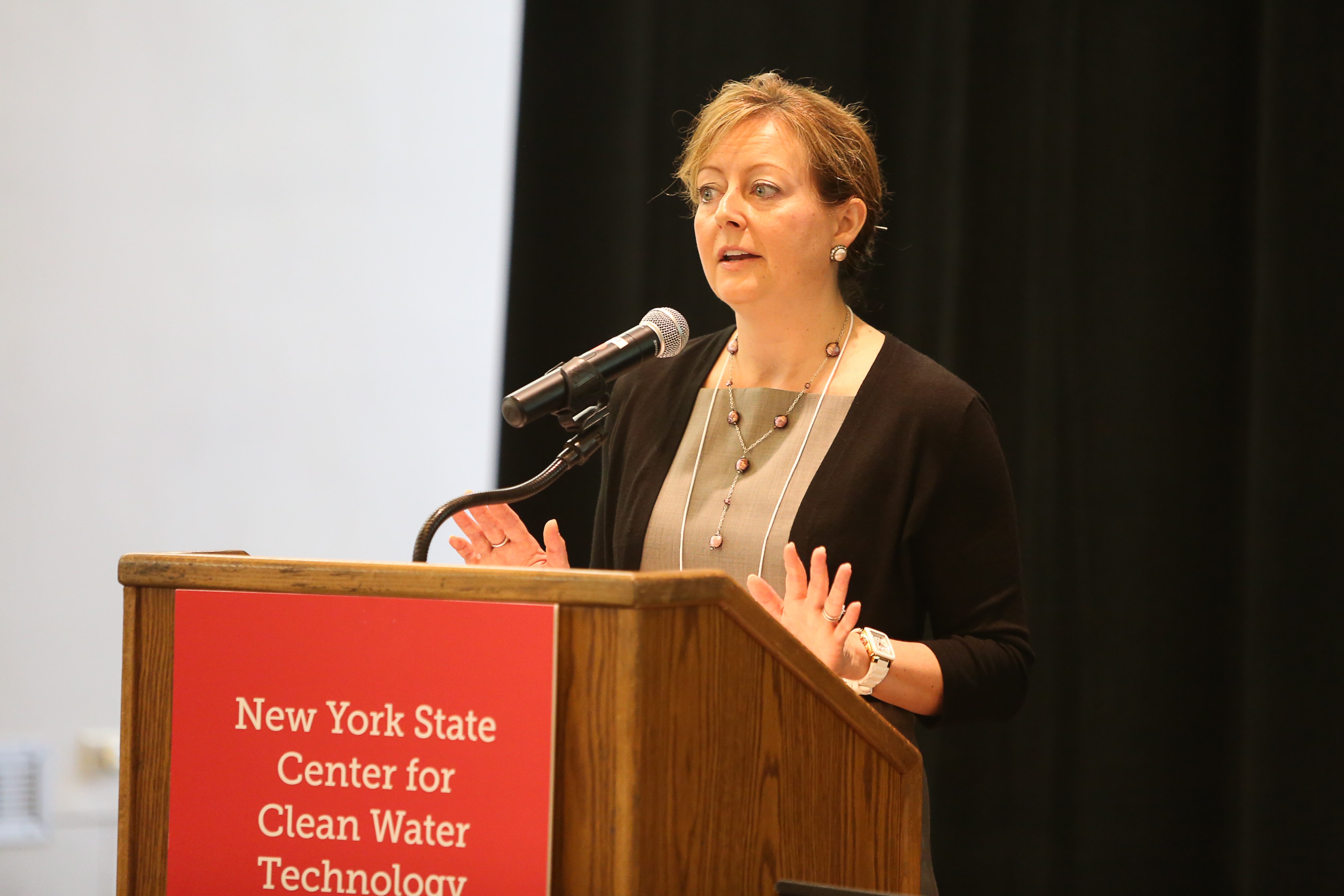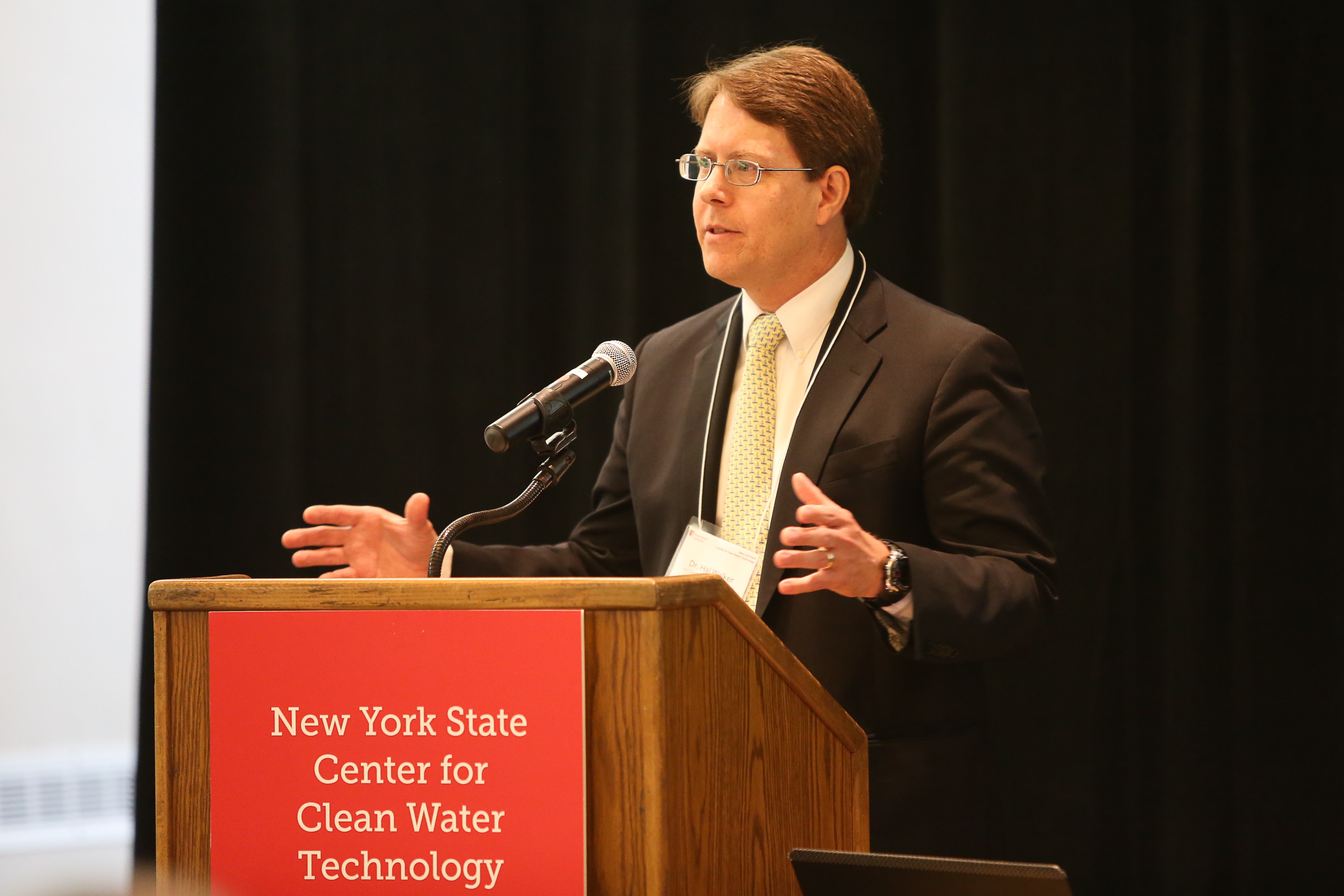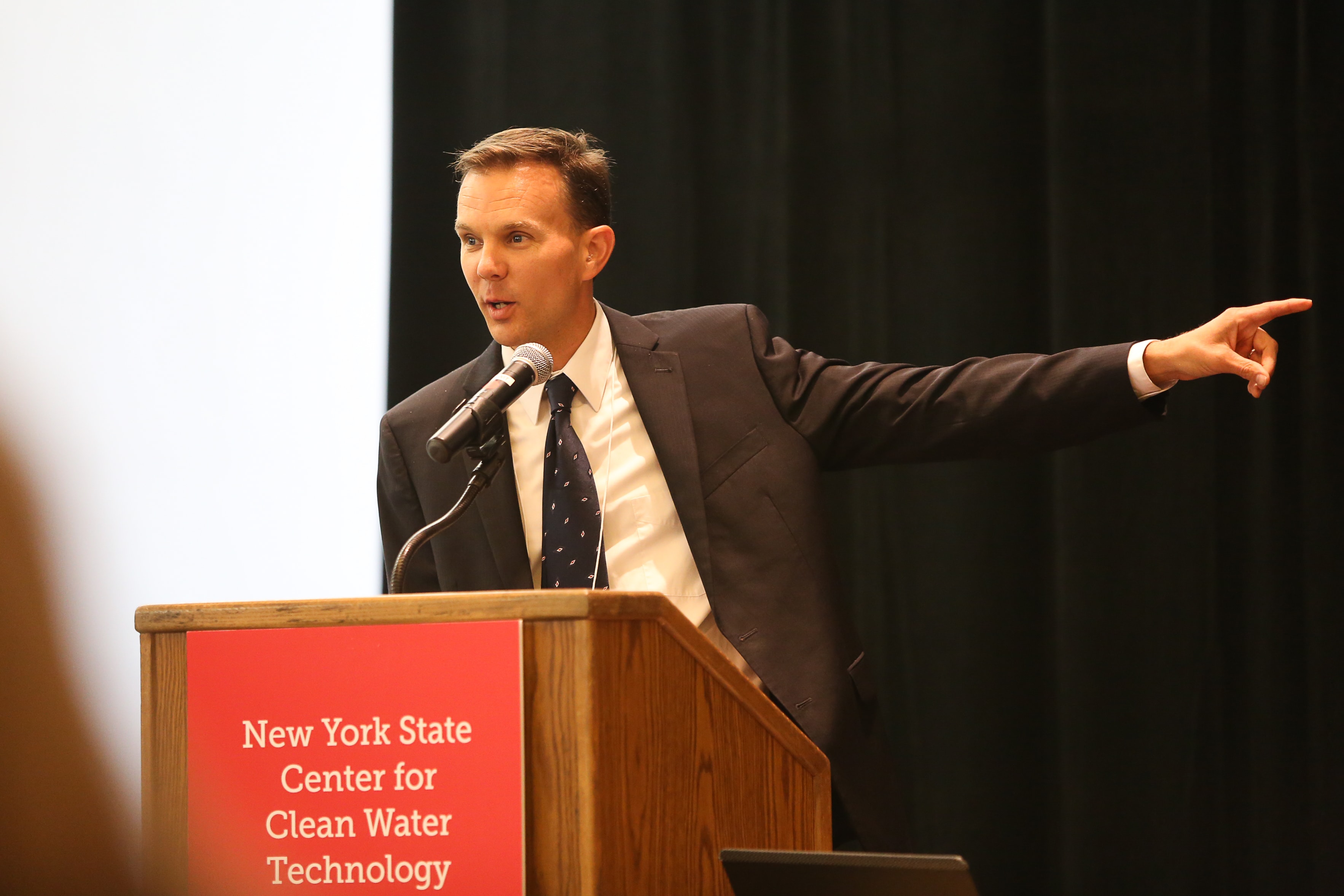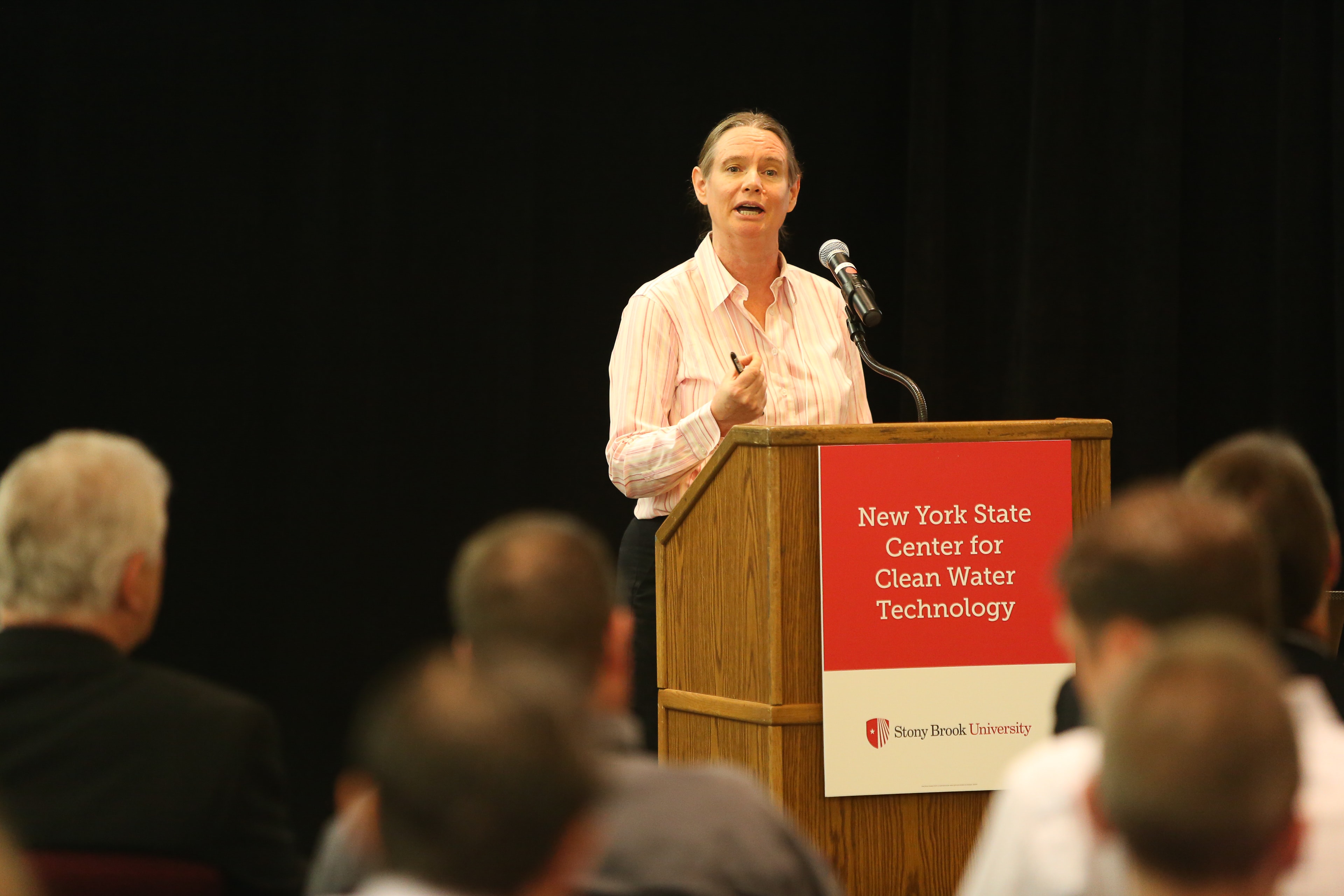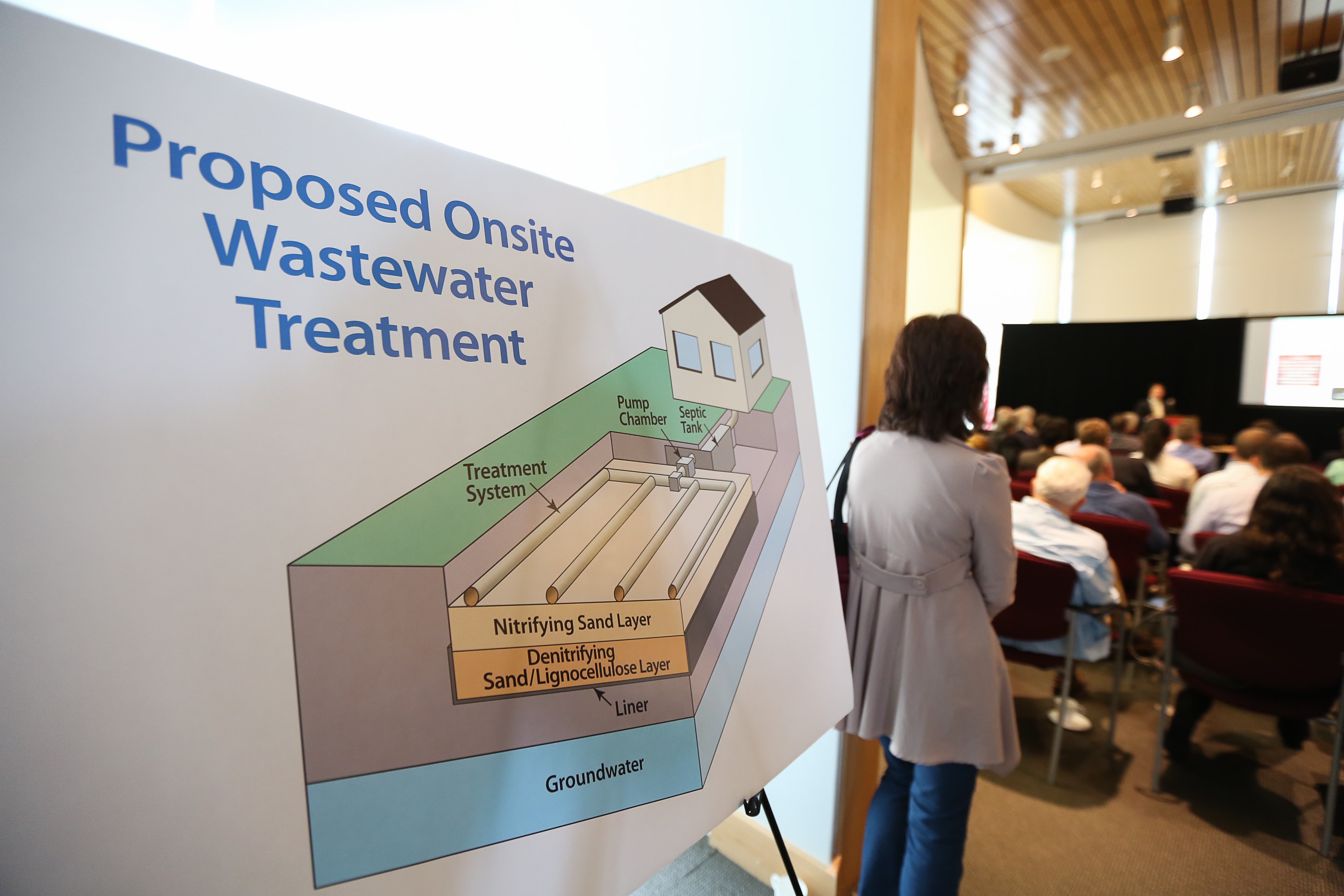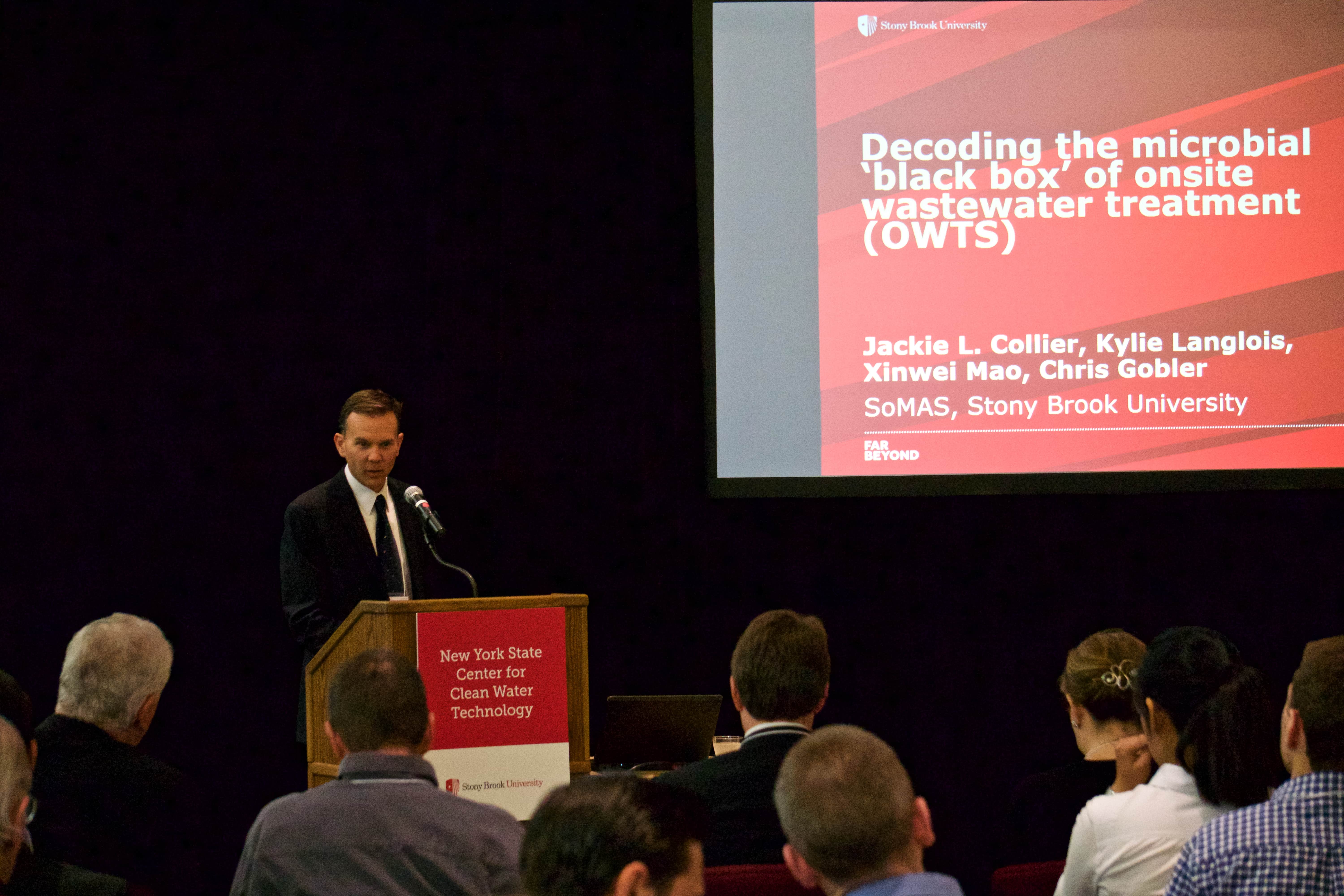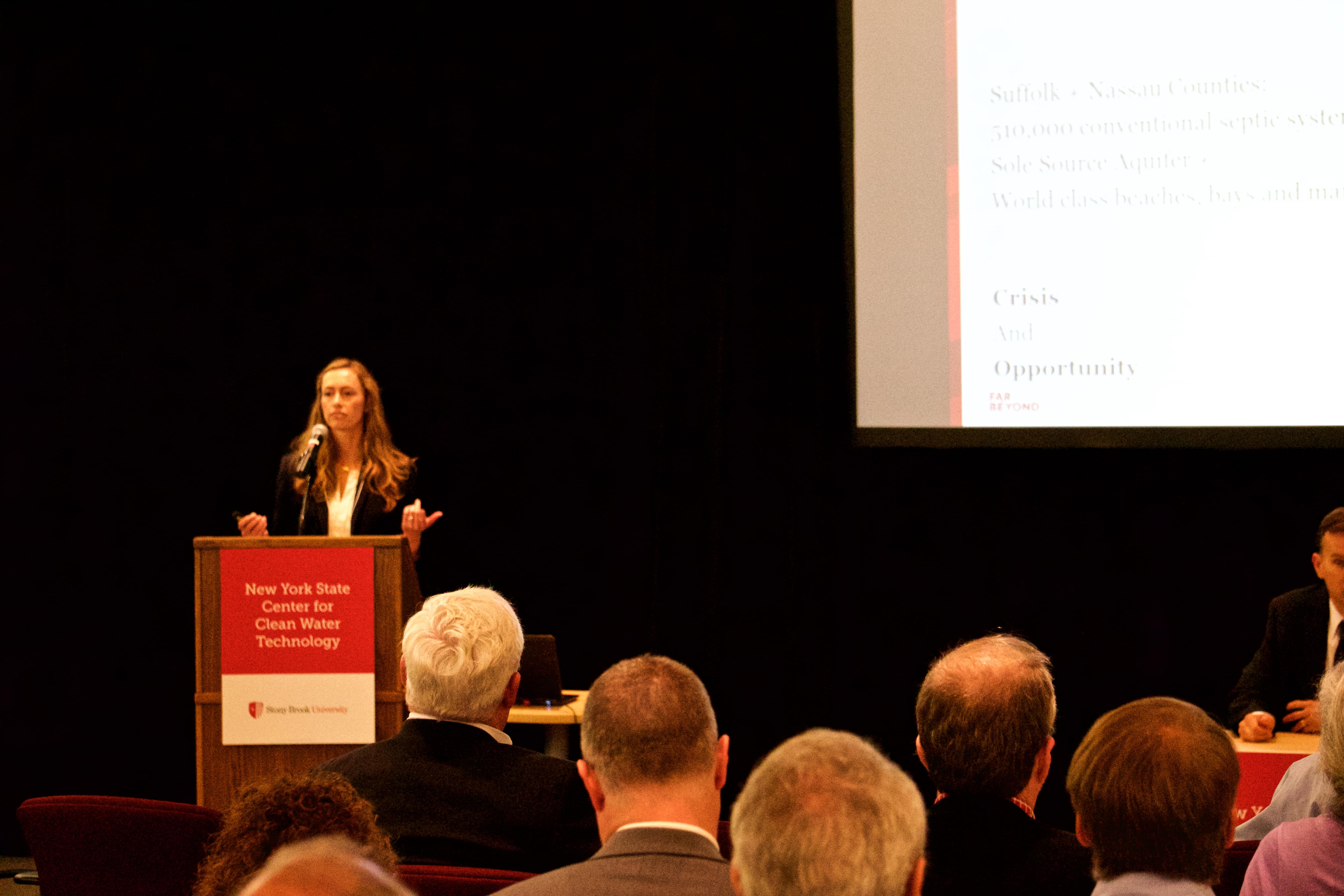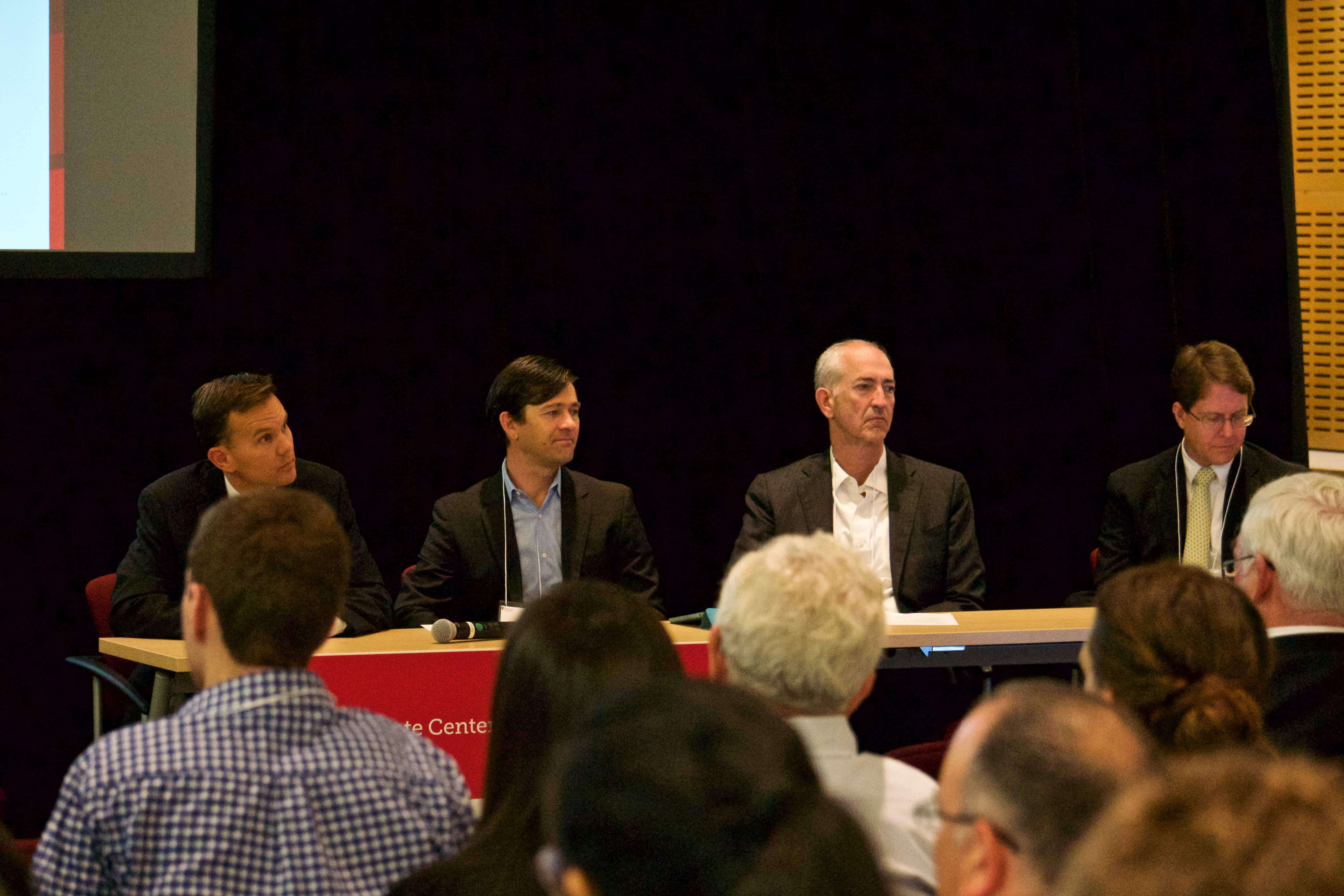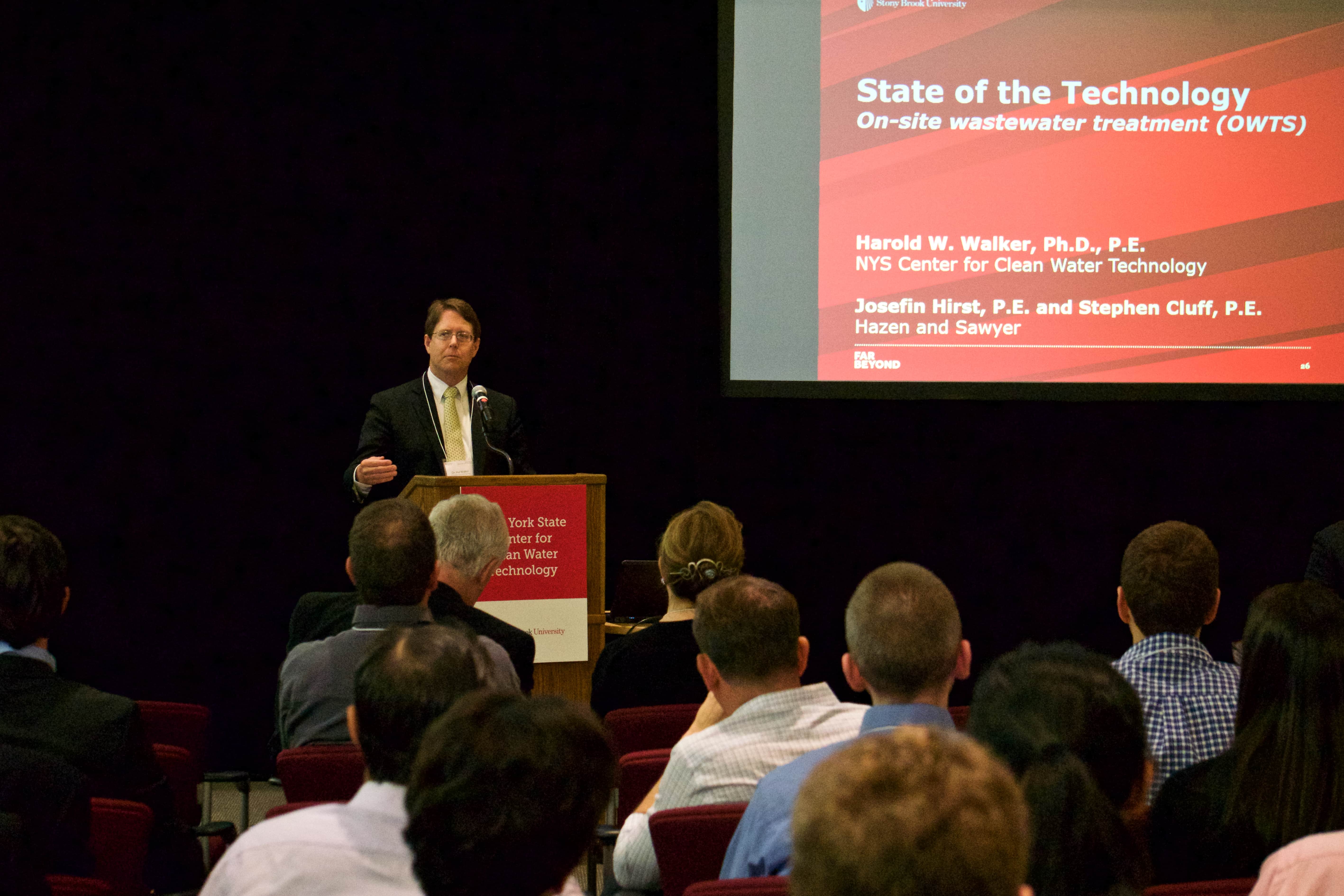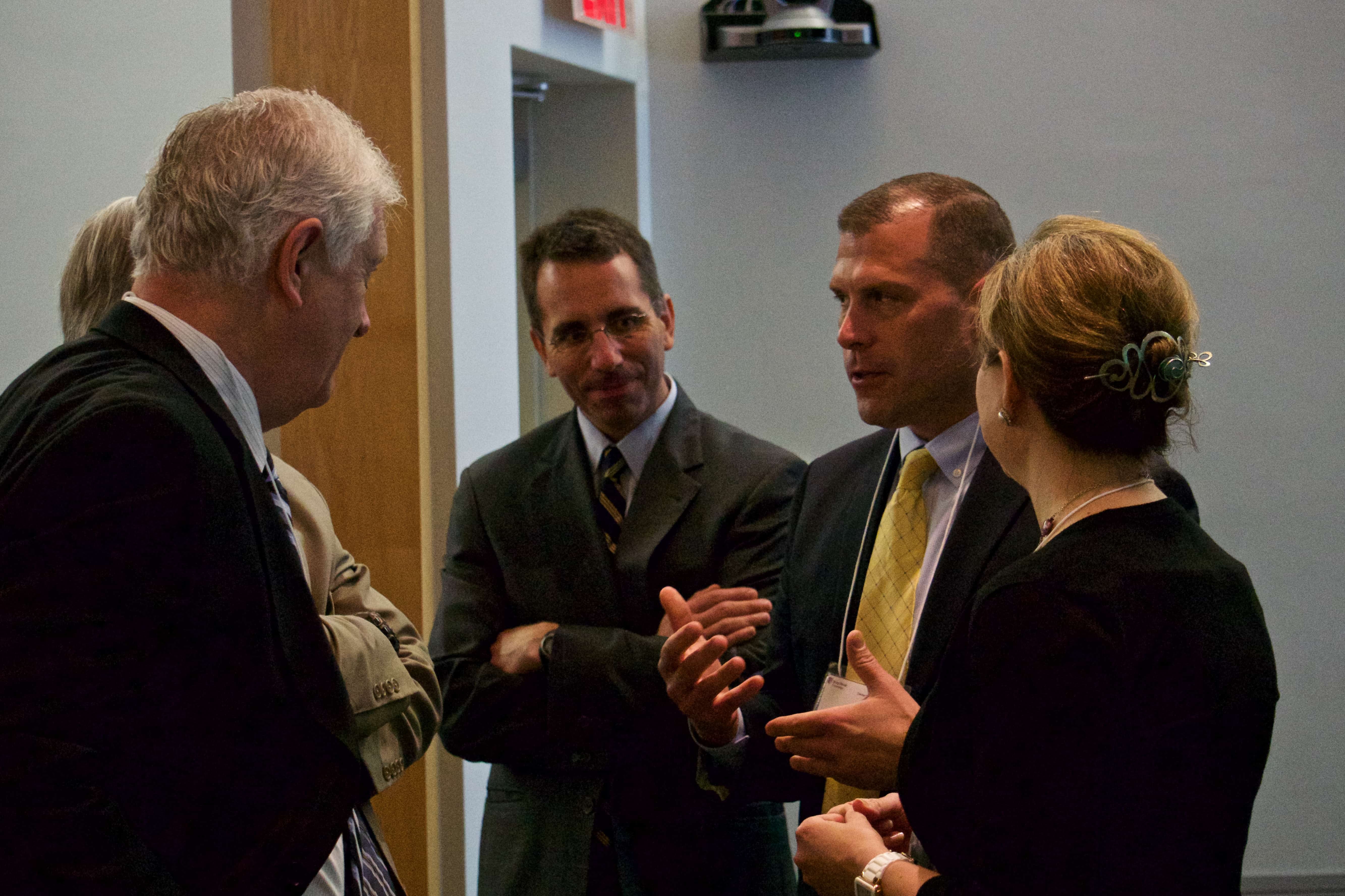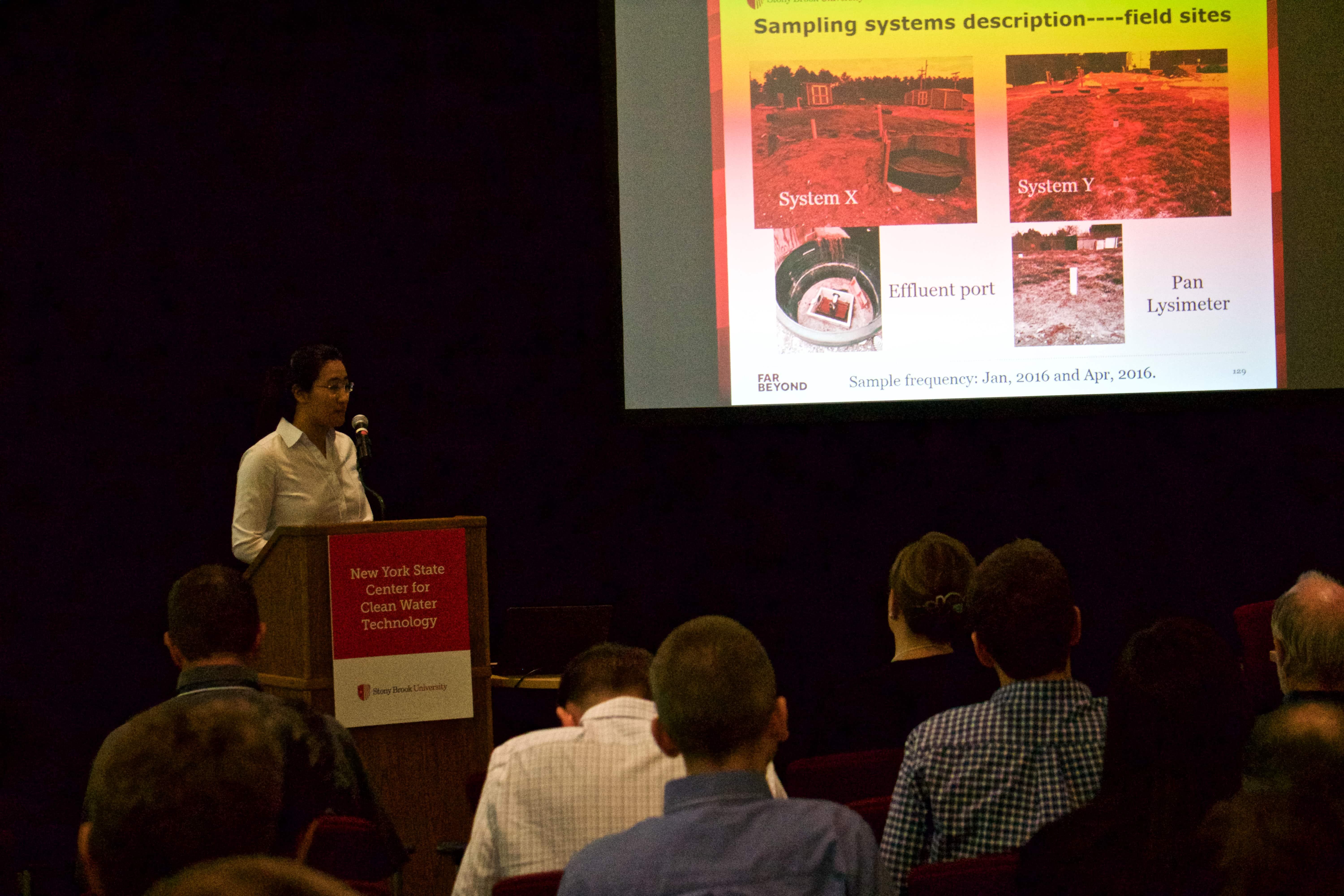 Photo Credit:

Barry Sloan Photography Anthony Leung, Dept. of Environmental Conservation