Skip Navigation
W. Burghardt "Burg" Turner
Dr. Turner was known for his tireless str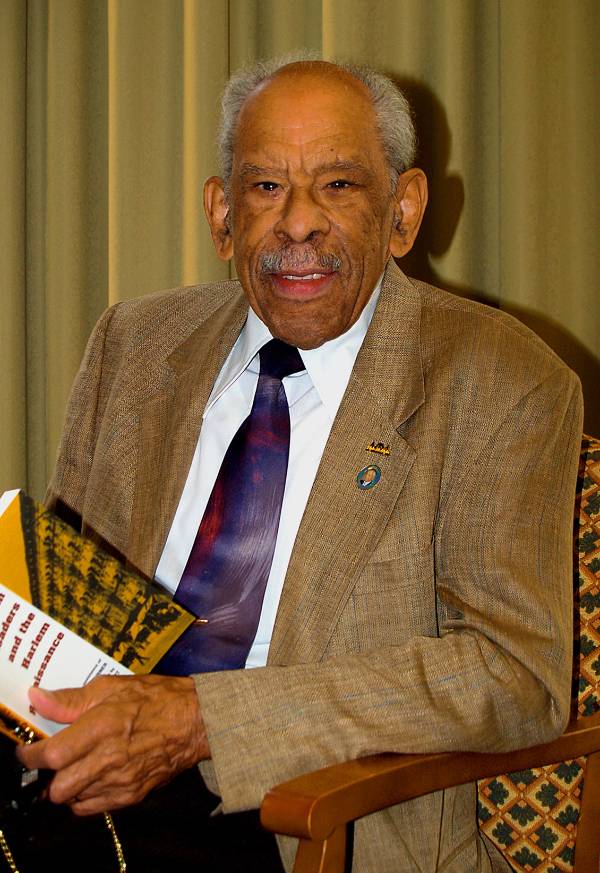 uggles for human and civil rights. He grew up in a household dedicated to the causes of race relations and community improvement. His father, Frank M. Turner, Sr., named him after renowned author, historian, sociologist, and activist W. E. Burghardt Du Bois, with whom he worked closely for many years, founding and sustaining the NAACP.
During his tenure at Stony Brook he introduced courses in African American History and Native American History in the history Department. As one of the first African American faculty members on the campus he was instrumental in bringing attention to the discrimination experienced by minorities in academia and society in general. He chaired Stony Brook's President's Committee on Equal Employment Opportunity.
In recognition of his dedication to promoting a more integrated and diverse society, Stony Brook's inaugural director of the SUNY Graduate Diversity Fellowship Program lobbied to have our Program for Underrepresented Ethnic Minority Graduate Students named in his honor- to recognize his accomplishments and to keep alive his vision of a supportive, integrated community of scholars.
As a teenager Dr. Turner left the household of his parents and five brothers in Jamaica , NY, to care for his grandmother in Richmond , KY , where he finished high school. He went on to Kentucky State College, graduating in 1939 cum laude with honors in history and sociology.
After returning to New York Dr. Turner sought funds for graduate school by starting his own milk delivery route. It was during this endeavor that he met his wife of 66 years, Joyce Moore, daughter of noted author and activist Richard B. Moore. They married shortly before he was inducted into the Army. He trained with the African American 92nd (Buffalo) Division at Fort McClellan , Alabama and Fort Huachuca in Arizona. In spite of passing all the tests for officer's training school and ASTP he was denied the opportunity for advanced training by his commanding officer, and eventually was deployed to Italy.
Following discharge in 1946 he returned to New York and the son born during his absence. He resumed graduate studies in history, completing his Masters, and all but his doctoral thesis. As his family grew, the need for full time employment necessitated a halt to that effort.
Due to considerable difficulty locating a job in his field because of the rampant discrimination of the day, Dr. Turner held jobs as a Naval records archivist, and Social Security examiner. His distinguished career as an educator included teaching at all levels: elementary in Bay Shore NY, where he was the first African American employed in the school district; junior high in New York City ; and high school in Patchogue where he was one of the first African American teachers in the district.
A tireless worker on social issues affecting minorities he helped to found and served as president of the Brookhaven NAACP. He also served as chairperson of the Suffolk County Human Rights Commission and the Economic Opportunity Council of Suffolk County. He was active in attempts to improve the public schools, and was a founding member of the Unitarian Fellowship of Bellport, NY. More recently he served on the Board of the Tucson Association of the Blind in Arizona. In 2007 Stony Brook University granted W. Burghardt Turner a doctorate of Humane Letters.
Dr. Turner passed away on January 11, 2009 in his home in Silver Spring Maryland. The memory of his leadership and ceaseless commitment to civil rights, along with his famous saying, "Once a Turner, Always a Turner," live on as core values of the Turner fellowship community.