Skip Navigation

Hands-on science to sustain Madagascar's resources and people
The Institute for the Conservation of Tropical Environments

Founded by Dr Wright, the Institute for the Conservation of Tropical Environments (ICTE) operates a  number of research sites, programs, and activties throughout the tropics, including Center ValBio. ICTE managing the campus' finances; relations with our academic anchor, Stony Brook University; academic programs including study abroads, and undergraduate, graduate, and post graduate research; new technology, programatic and outreach activities; and our partnershios and relationships.  The office is staffed year round by small but dedicated team, ensuring CVB runs smoothly.

ICTE Personnel (Alphebetical Listing)

Pierce Gardner, MD, Chief Medical Officer
SBU Office Location: N-221 SBS | pgardner@stonybrookmedicine.edu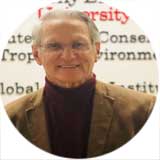 Dr Gardner is an Infectious Disease Internist  whose career has focused on global health policy, and training the next generation to tackle the health issues in low resource countries. Dr Gardner has done extensive international work and has been a consultant for the World Health Organization,  CDC, and the Armed Forces Epidemiological Board (now the Defense Health Board)  He was a progenitor for the Clinical Research Scholars/Fellows Program at the Fogarty International Center, National Institutes of Health which has now trained more than 1,000 US and international professionals. Dr. Gardner has served as Professor of Medicine and Public Health and Associate Dean for Academic Affairs emeritus at the medical school at Stony Brook University, New York. For nine years Dr Gardner was the  liaison representative of the American College of Physicians to the Advisory Committee on Immunization Practices at the Centers for Disease Control (CDC) and chaired the Guidelines for Adult Immunization for the American College of Physicians. Dr Gardner has published more than 140 articles, reviews, and books, primarily dealing with immunization issues, education, and global health.  Dr. Gardner graduated from Harvard Medical School and trained in Internal Medicine at the University of Washington and at Case Western Reserve. Dr. Gardner did his fellowship training in Infectious Diseases at the Massachusetts General Hospital. His major academic appointments have been at Harvard Medical School, the University of Chicago, and Stony Brook University where he currently is Senior Consultant  to the ICTE
Jennifer Gilday, Office Coordinator
SBU Office Location: N-203 SBS |  jennifer.gilday@stonybrook.edu


Mrs. Gilday coordinates the ICTE office by both supporting Dr. Patricia C. Wright as well as the ICTE team. She is an indespensible problem solver tasked with ensuring ICTE is functioning at peak efficiency. Additionally, she helps manage Dr. Wright's, graduate, and post-doctoral students; coordinates  ICTE's multi-national presence; and ensures that ICTE research can occur, anywhere in the world, problem free.


Jesse McKinney , Chief Technology Officer
SBU Office Location: N-235 SBS | jesse.mckinney@stonybrook.edu
CVB Office Location: NamanaBe Hall, Room 201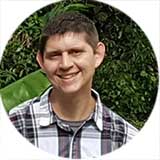 Jesse has for the last ten years lived and worked in rural Madagascar advising and implementing technology forward initiatives for scientific research and health. Prior to his current position, Jesse served in the United States Peace Corps Madagascar as an Internet and Communication Technology Volunteer. Before working in Madagascar, Jesse had a professional career as an Industrial and Digital Designer, where he held positions at a number of engineering facilities and design firms throughout the USA. In addition to his experience as a designer, Jesse has significant professional experience in robotic systems integration, movement and perception centric industrial automation engineering, and software development. Jesse's current research interests  include high autonomy robotic systems for conservation research and action, and novel applications ofdistributed data and sensor networks for ecosystems scale data capture and processing. Jesse holds a BS in Digital Design from the College of DAAP at the University of Cincinnati.

Nathan Montague, Finance Coordinator
SBU Office Location: N-203B SBS |  nathan.montague@stonybrook.edu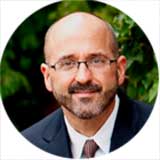 Mr. Montague provides financial, grants management, and human resources administration oversight of the Institute.  Before joining ICTE, Mr. Montague worked in the Office of Grants Management at Stony Brook University, in the Office of Sponsored Projects Services at the University of Buffalo, and at Archaeological Survey at the University of Buffalo.  Mr. Montague holds a Masters Degree in History from the University of Buffalo.

Patricia Wright PhD, Founder
SBU Office Location: N-203A SBS | patricia.wright@stonybrook.edu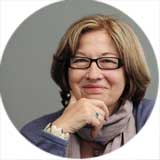 Patricia C. Wright's research in tropical ecology, primatology, and conservation biology includes a long term study (1986 - present) of the behavioral ecology of Propithecus edwardsi, the Milne Edward's sifaka, in Ranomafana National Park, Madagascar. Wright, her students and post docs investigate the demography, feeding behavior, parasite loads, infant development, genetics, tooth wear, reproductive behavior, predation pressure, and aging in this wild community of four adjacent rain forest sifaka groups. Current research includes investigating the growth, tooth eruption patterns, and ontogeny of various lemur species, the nutritional composition of lemur foods, the relationship between lemur foods and medicinal plants, the role of parasites on populations, and the effect of habitat disturbance on lemur populations. Wright′s long term database on individual lemurs, weather patterns, and plant phenology is maintained at SUNY Stony Brook. Wright also conducts biodiversity surveys in tropical forests of Madagascar to address conservation problems. In addition, Wright is spearheading construction of dormitories and computer facilities at the international research station (Centre ValBio) adjacent to Ranomafana National Park. Wright′s recent NSF grant addresses senescence in wild lemurs, particularly mouse lemurs and sifakas.